Civil Rights Movement Photographs
SCOPE Project 1965
See Summer Community Organization Political Education Project (SCOPE) for background.
Projects: Alabama,   Georgia,   Florida,   North Carolina,   South Carolina,   Virginia,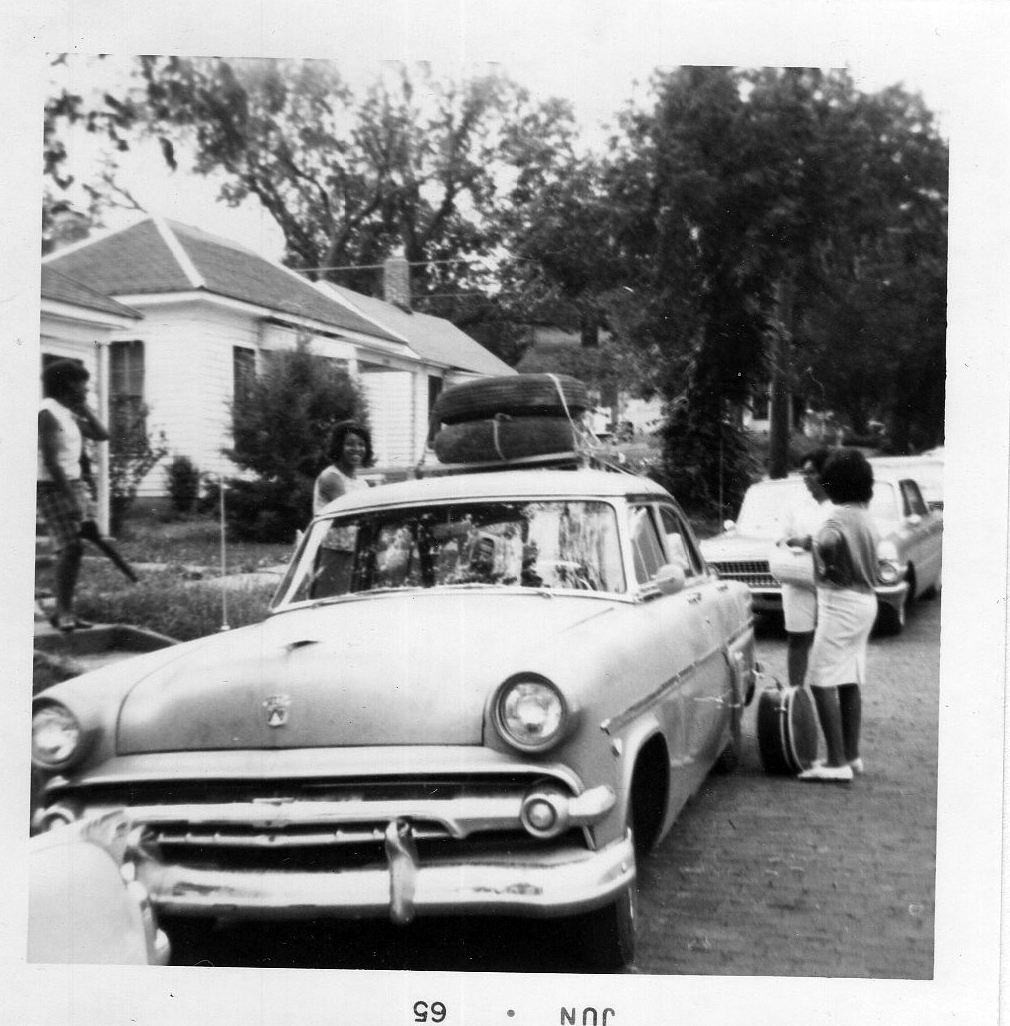 SCOPE volunteers leaving Emporia, KS, in the "SCOPEmobile"
SCLC/SCOPE orientation at Morris Brown College in Atlanta.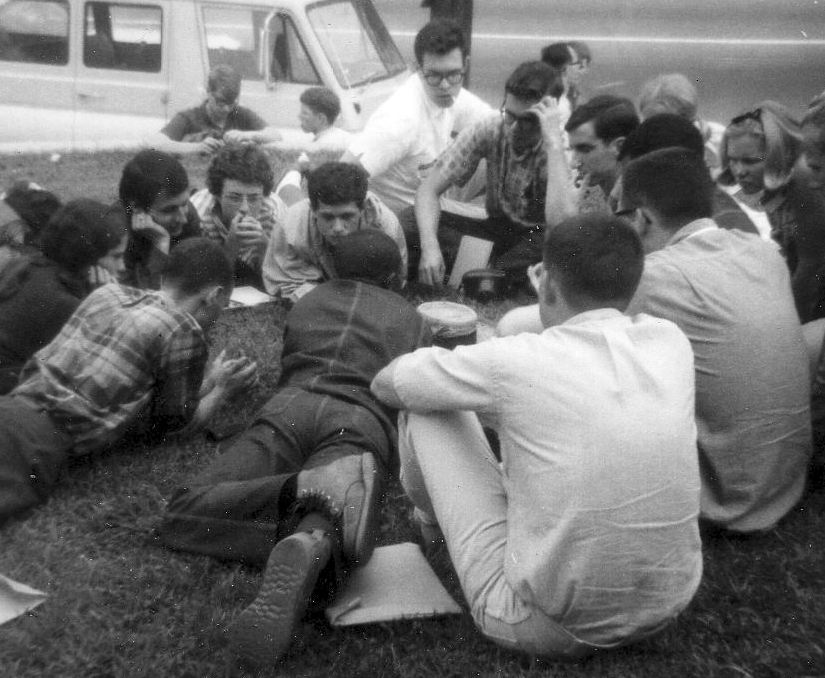 SCOPE volunteers in discussion.


Rev. James Bevel, SCLC, speaking to SCOPE volunteers at the orientation in Atlanta, GA.
Alabama Projects
SCLC Convention, Birmingham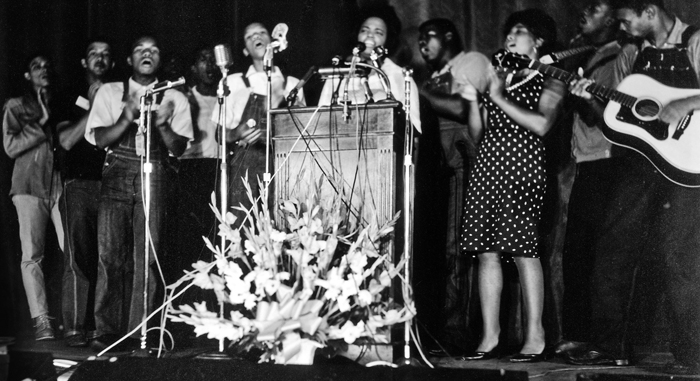 Rutha Harris (ctr), Jimmy Collier (guitar), James Orange (behind & to right of Rutha.)
Crenshaw County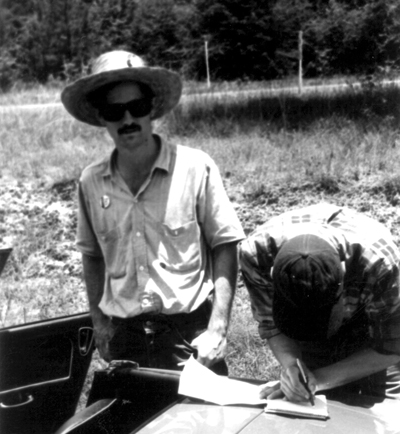 Bruce Hartford (SCLC) & David Sookne (SCOPE) canvasing in the rural.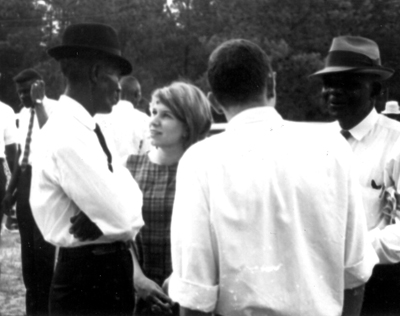 SCOPE volunteer Paula Ferrari talking with church members.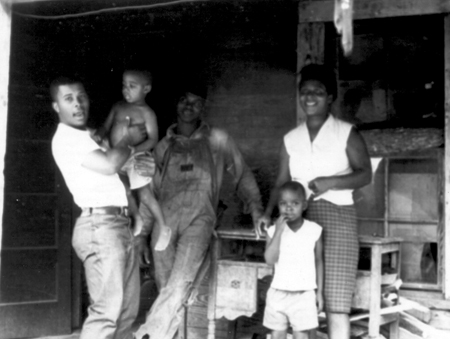 SCOPE volunteer Dunbar Reed (holding baby), canvasing in the rural.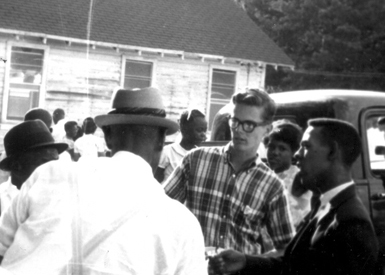 SCOPE volunteer Caroll Richardson and local activist Charles Jackson talking with church members.
Hale County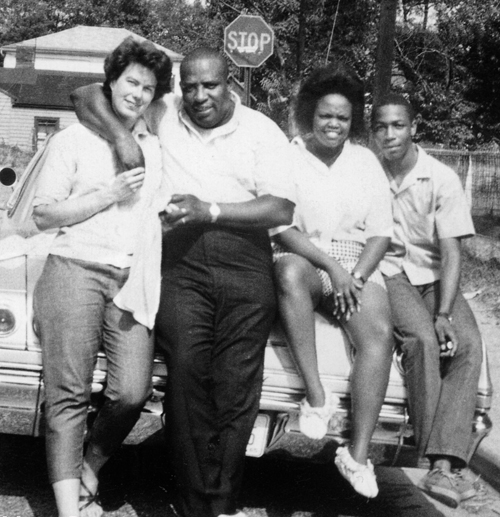 SCLC & SCOPE workers Mary Swope, Lester Hankerson, Rutha Harris, Leon Hall.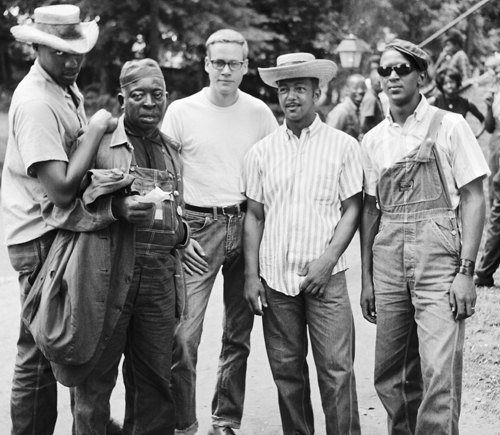 SCLC & SCOPE workers Charlie Love, Ben "Sunshine" Owens, unidentified, unidentified, Jesse Briggins.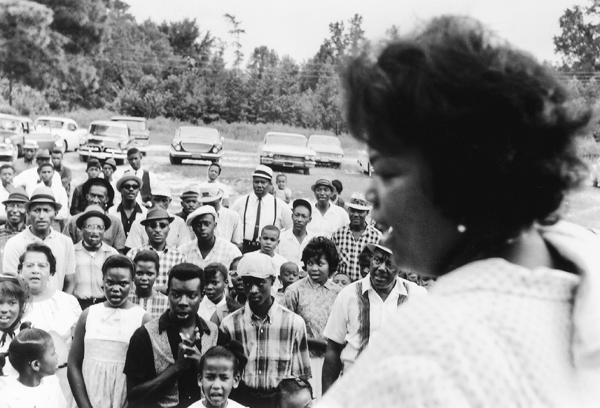 Rutha Harris, SCLC, speaking to rally.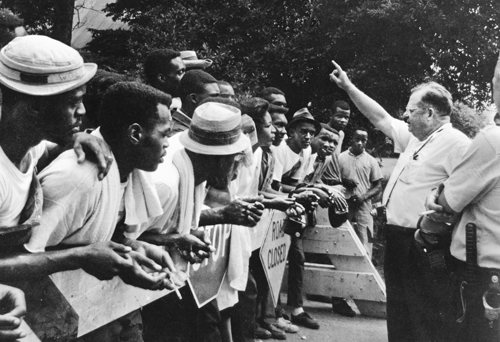 Marchers halted at police barricade shortly before some 500 are arrested
Rev. Thomas Gilmore speaking at barricade before arrests, Theresa Burroughs to his left.
Mobile County
Wilcox County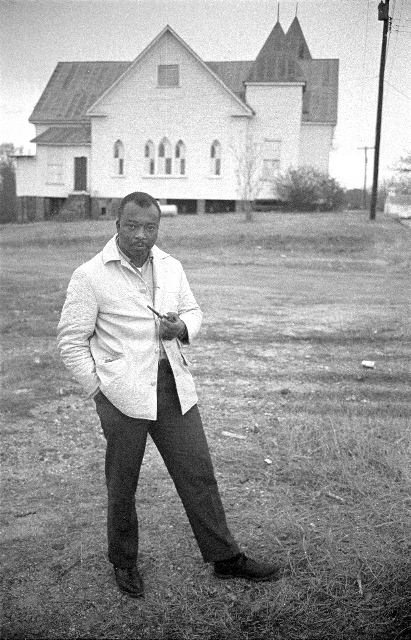 Daniel Harrell, SCLC SCOPE Field Director at Antioch Baptist Church, Camden, AL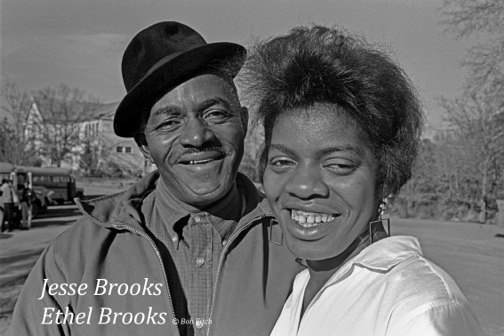 SCOPE leaders: Jesse Brooks and his daughter, Ethel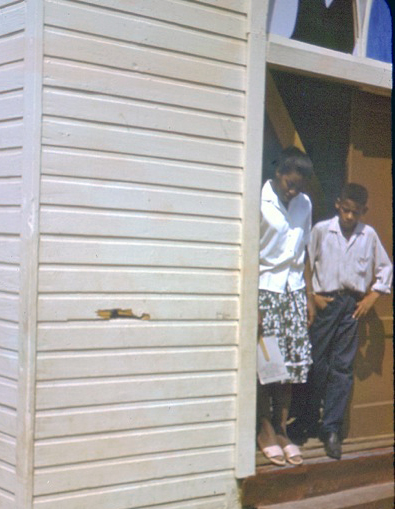 Local students check out shotgun blast at Antioch Baptist Church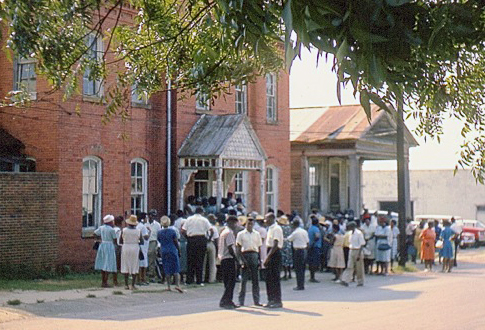 Waiting to register at the courthouse annex (Blacks not allowed to register in the actual courthouse). Camden AL.
Florida Projects
Madison County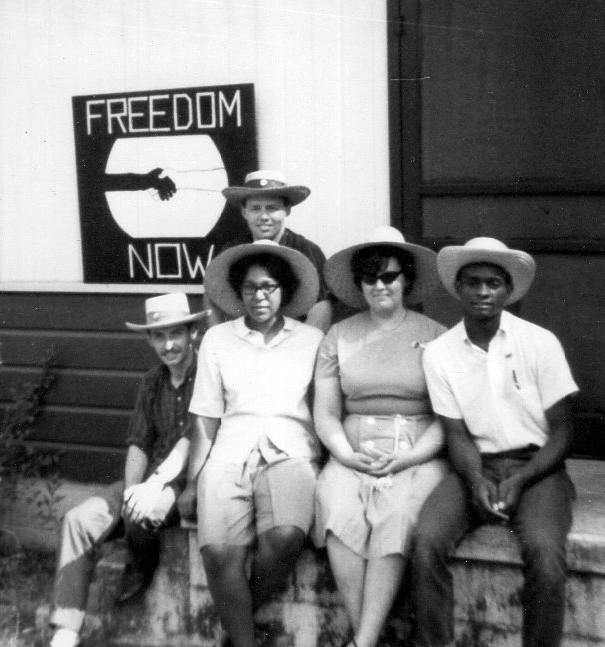 SCOPE volunteers in front of Freedom House in Madison, FL. Bill Bigelow, Pacific School of Religion; Claudine Boldridge, Pat Lewis and Mike Edwards, Emporia State College; (behind) Joe Keesecker, College of Emporia.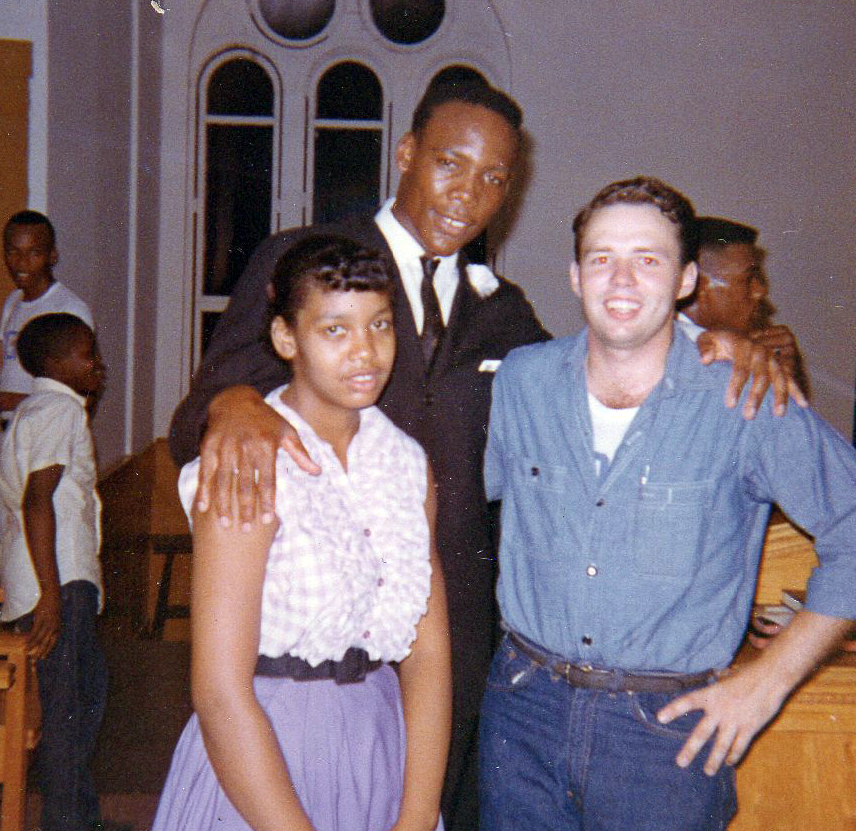 SCOPE volunteers Savannah Jones and Joe Keesecker with young community leader Willie McDaniels.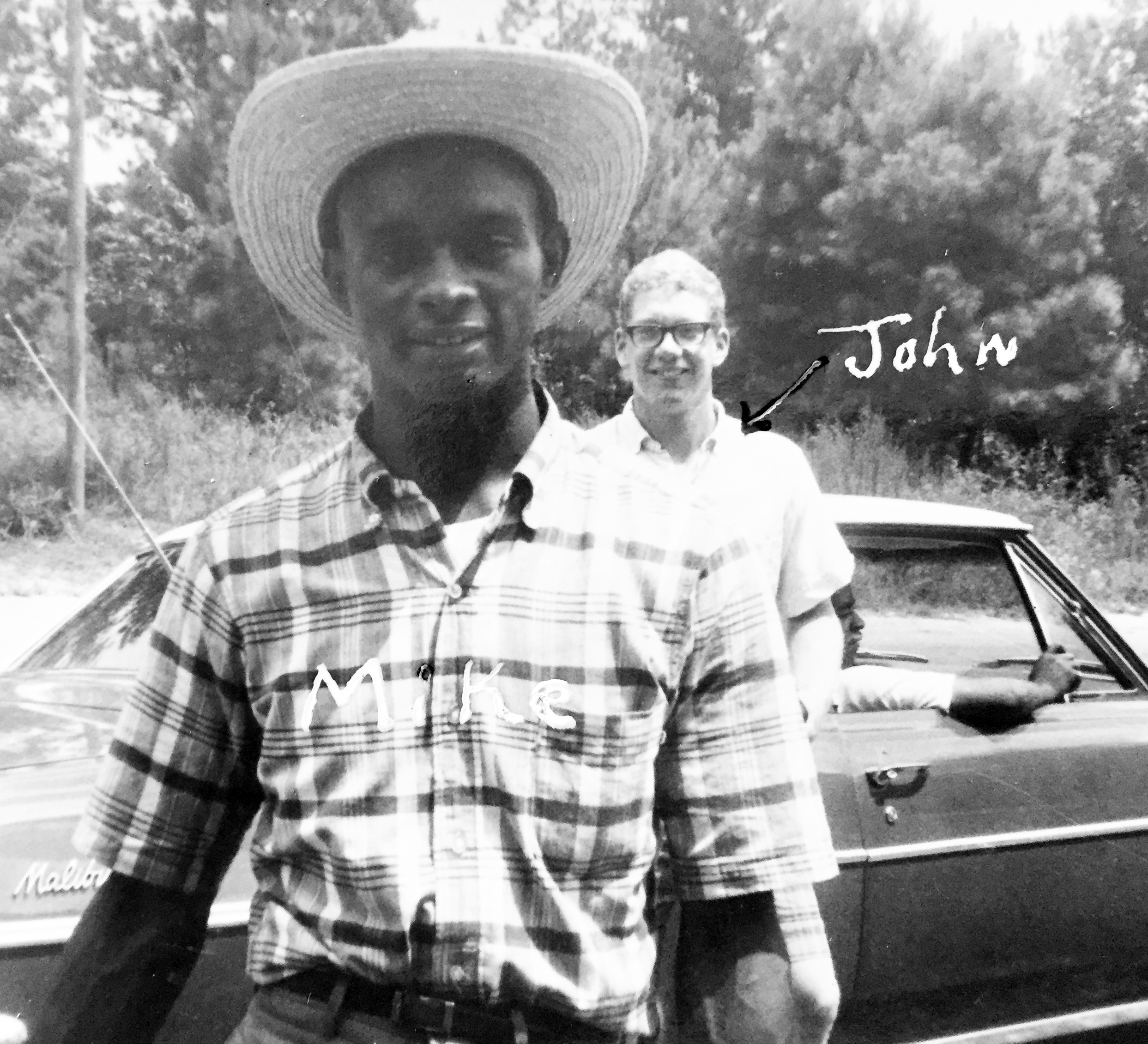 Mike Edwards and John Hetlinger, SCOPE Volunteers.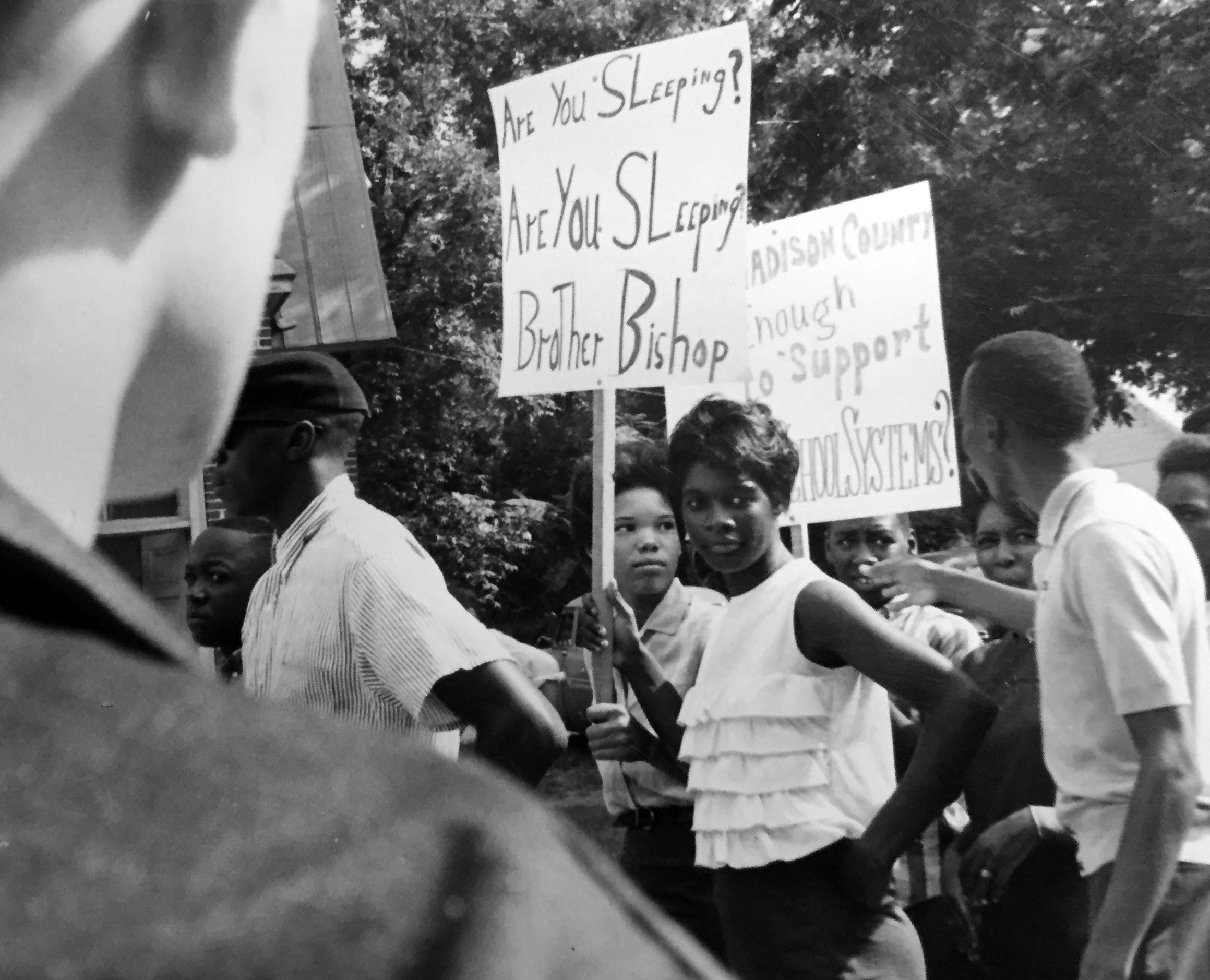 Madison County Youth Movement march on school board. Poor resources and facilities and segregation were the targets of action, leading to marches and a boycott.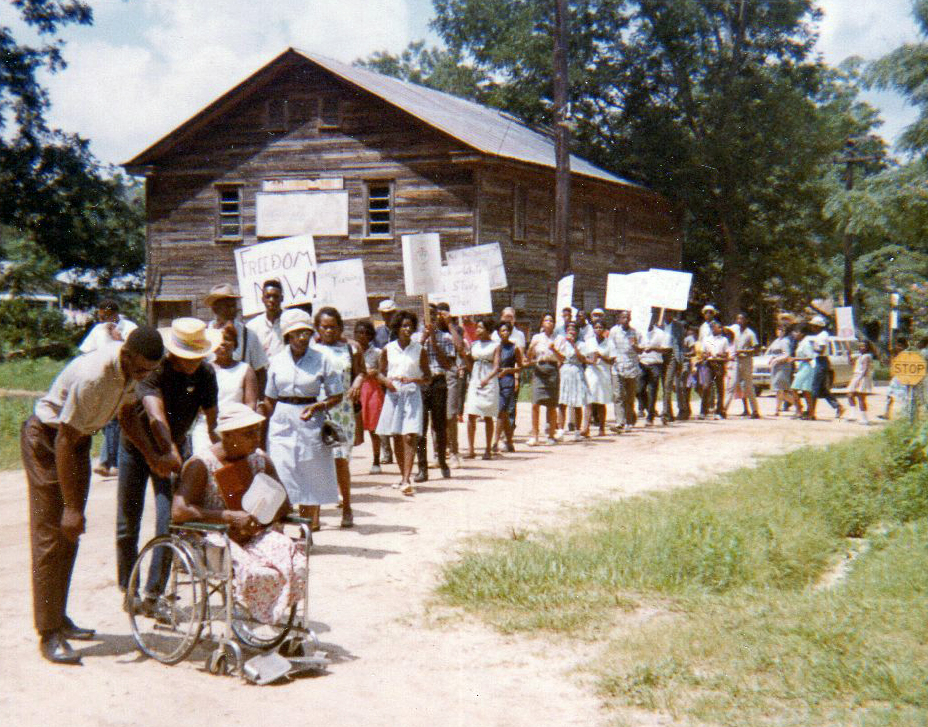 Solidarity circle in front of school board.
Georgia Projects
Talliaferro County (Crawfordsville)
SCLC & Me, by Terry V. Howard
Powerpoint presentation on the Taliaferro Co. movement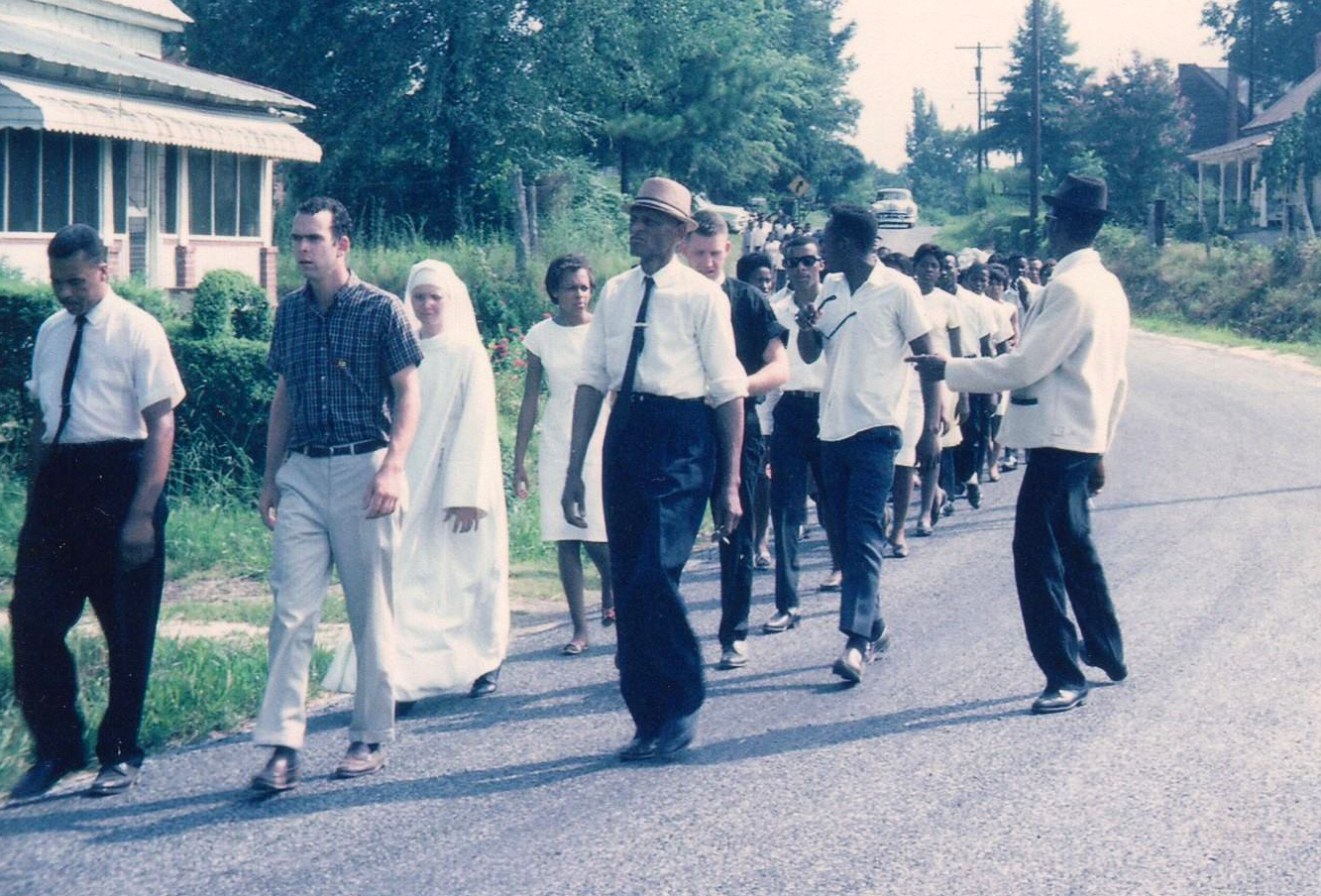 Marching to the courthouse, Crawfordsville GA. 1965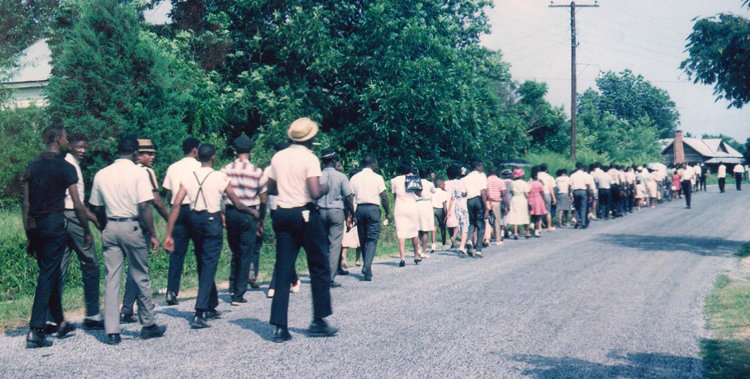 North Carolina Projects
South Carolina Projects
Berkeley County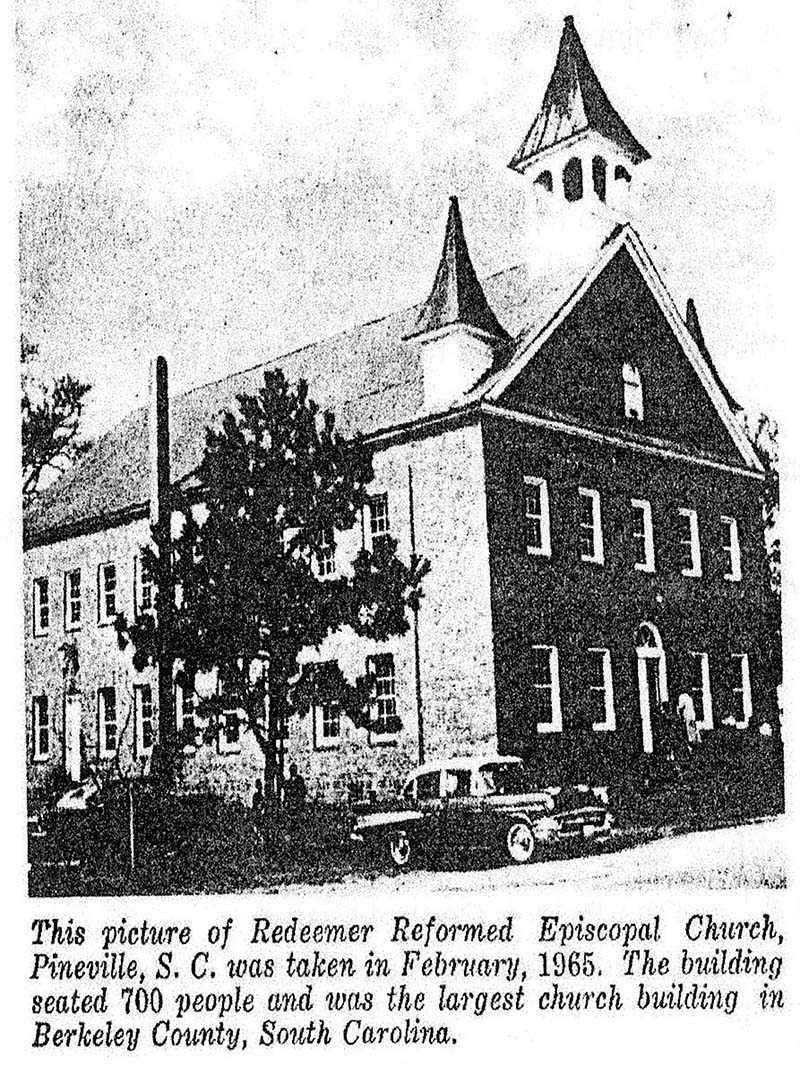 Redeemer Reformed Episcopal Church, Pineville, SC. The main church for the SCOPE project.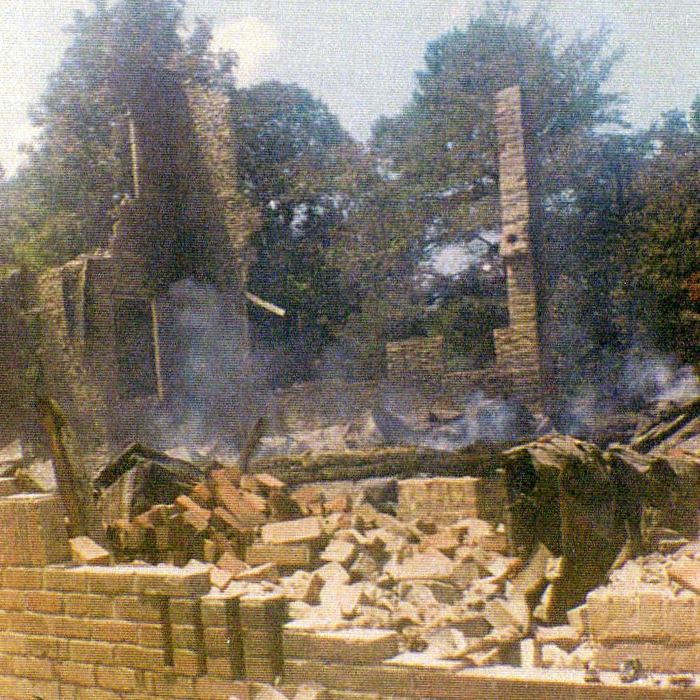 Redeemer Church after being firebombed by white racists.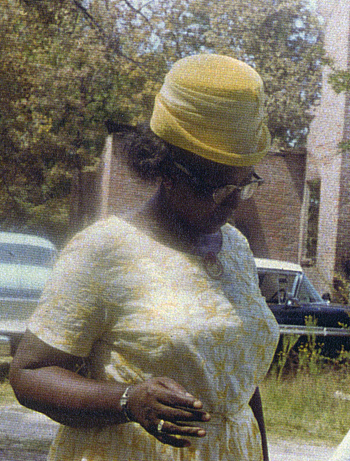 Community leader Martha Prioleau Simmons the day after Redeemer Church was destroyed.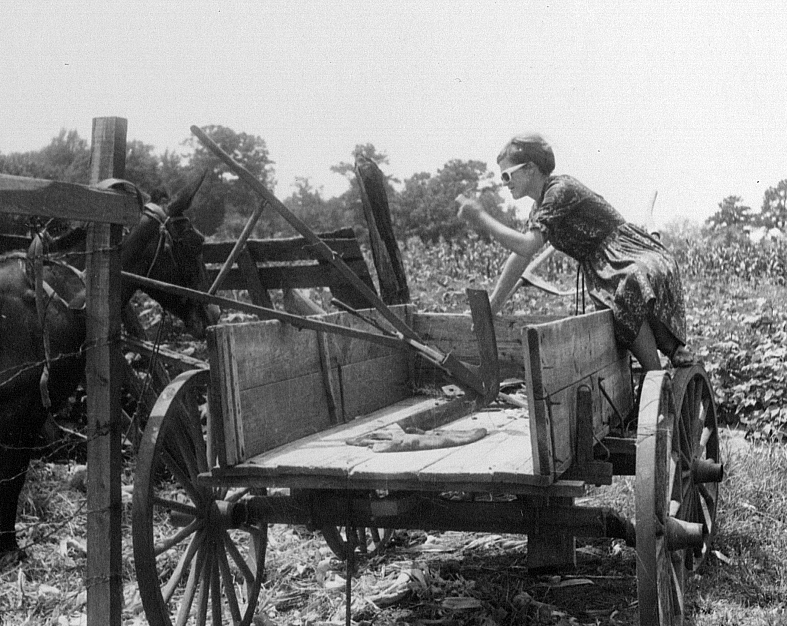 Pineville SCOPE project leader Florence Jones.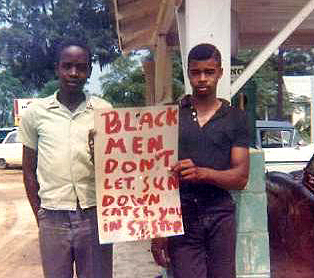 Local SCOPE activists with a racist sign torn down in St. Stephen, a small hamlet in Berkeley County.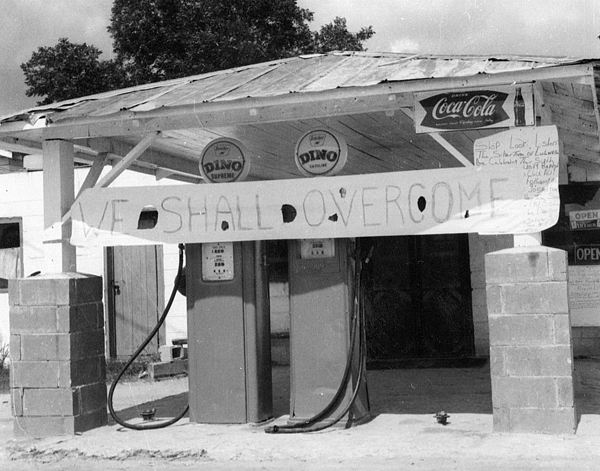 SCOPE Freedom House and local store, Pineville, SC.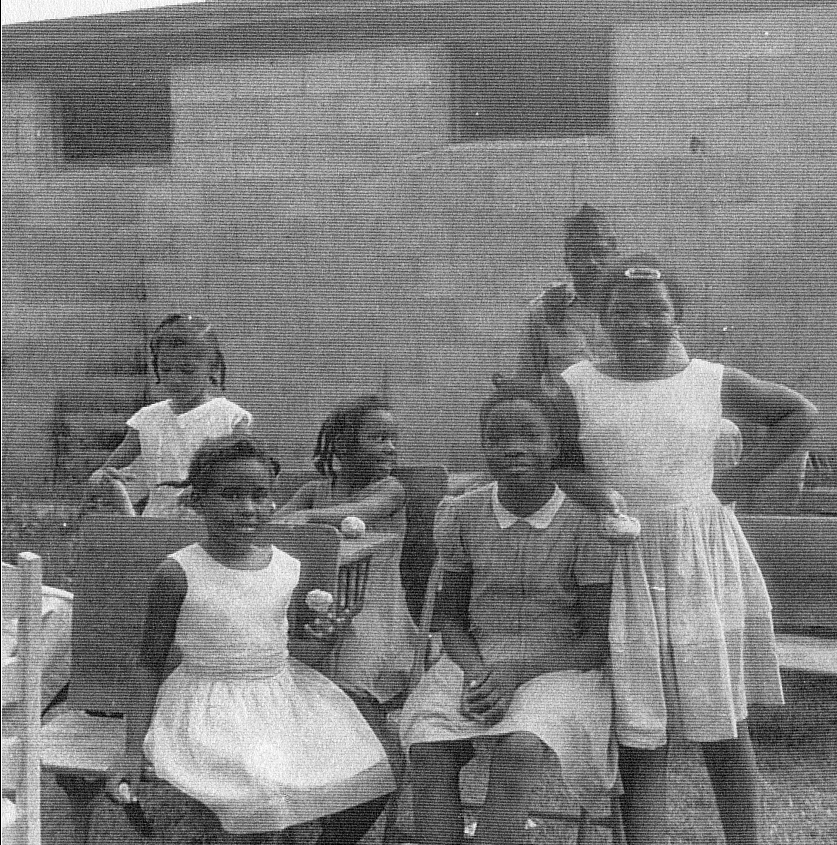 The Snipe sisters who made the "We Shall Overcome" banner in front of the Freedom House.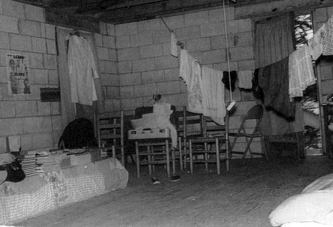 Meeting room in the Freedom House.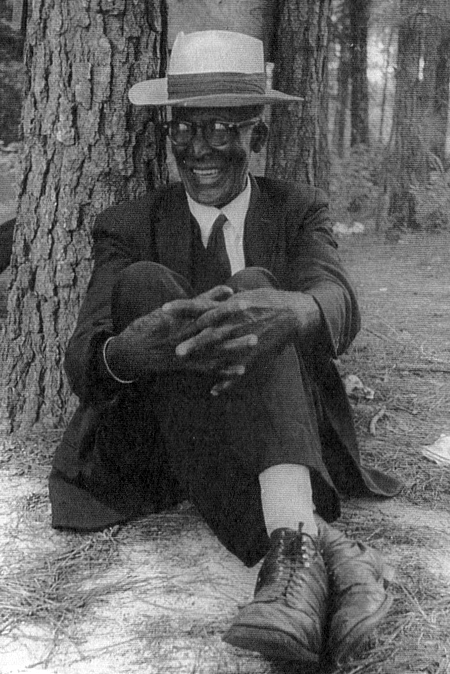 Rev. Willie Middleton, local SCOPE worker. Pineville, SC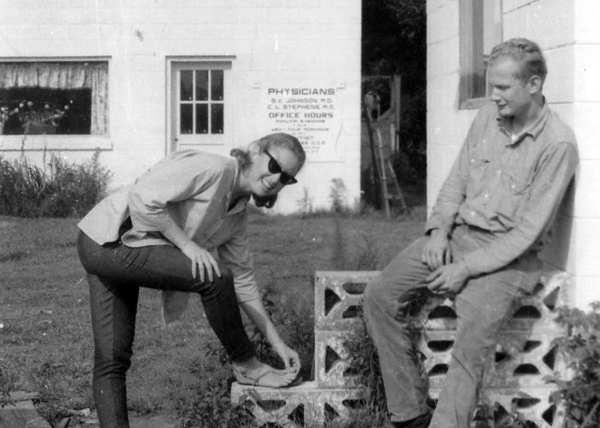 Carol Sanders & John Kimball, SCOPE volunteers.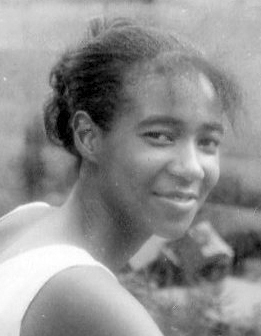 Linda Darby, local SCOPE worker.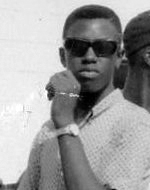 Willie Louis Prioleau, local SCOPE worker.
Virginia Projects
Sussex County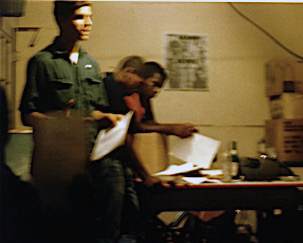 Volunteer Lanny Kaufer and local teenagers working in the SCOPE office.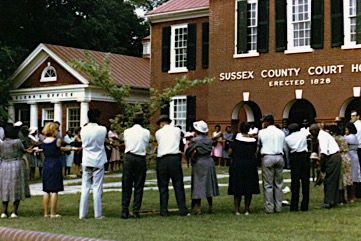 Voting rights protesters singing We Shall Overcome
in front of the county courthouse.
Copyrights © to these photographs belong to the photographers. Commercial use of these pictures is prohibited without the express written permission of the photographer. To identify the photographer (if known), simply let your cursor hover over the image to display the photographer's name, or view the image metadata.
---
© Copyright
Webspinner: webmaster@crmvet.org
(Labor donated)