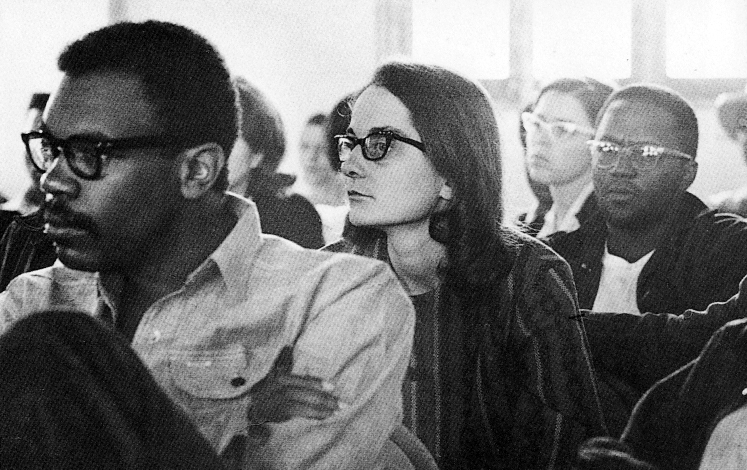 Cortland Cox, Phyllis Cunningham, and Worth Long at SNCC's Waveland conference, November 1964.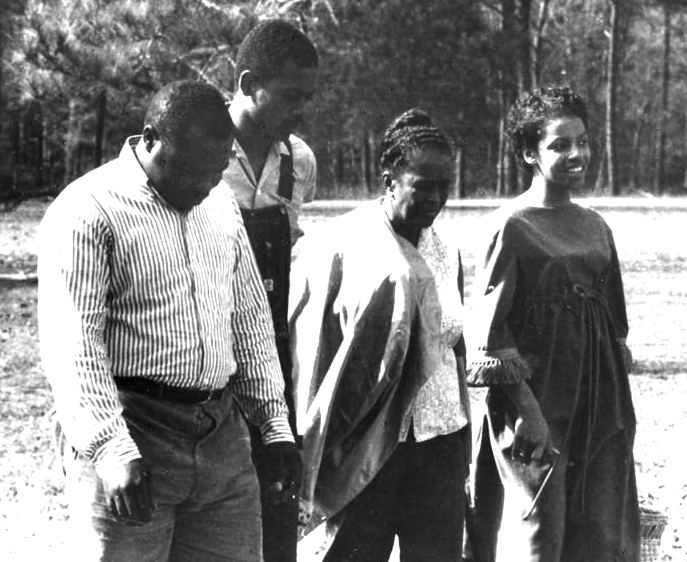 William Porter, Ralph Featherstone, Ella Baker, and Cynthia Washington at SNCC meeting. Waveland, MS, November, 1964
SNCC organizers (from left): Jim Forman, Cleveland Sellers, Ruby Doris Robinson, Stokely Carmichael. Probably 1966.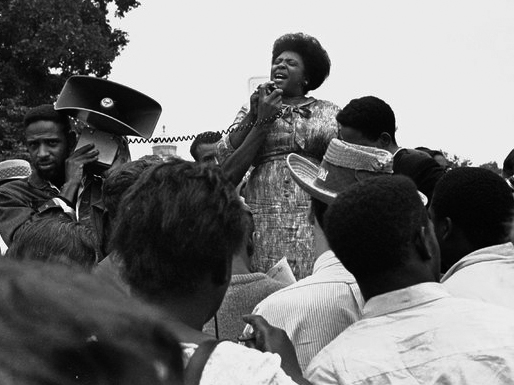 Mrs. Hamer addressing a support rally for the MFDP MFDP Congressional Challenge in Washington DC, September 1965.
On strike. Shaw, MS.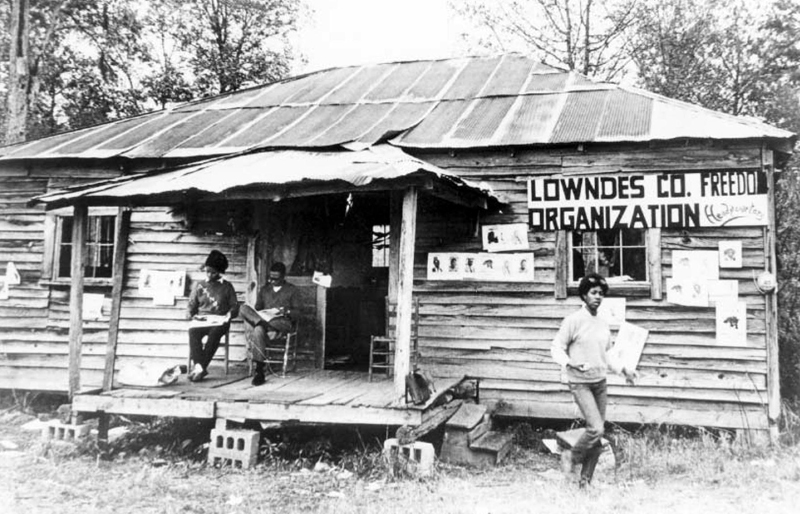 Lowndes County freedom house and LCFO headquarters. From left to right, SNCC workers, unidentified, Michael (Oshoosi) Wright, and Jennifer Lawson.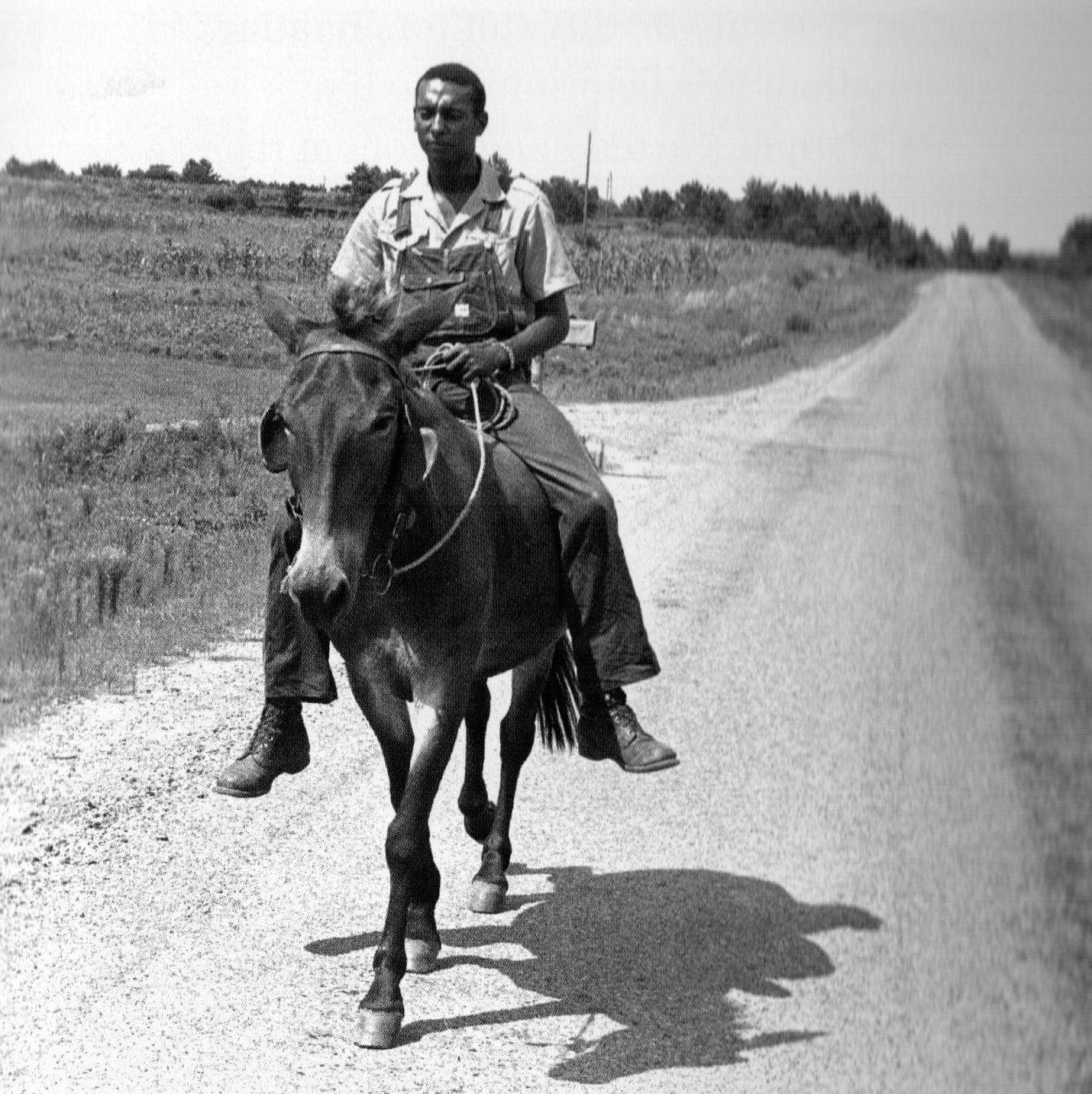 Rush-hour in Lowndes County AL.
Stokely Carmichael of SNCC canvassing for voter registration.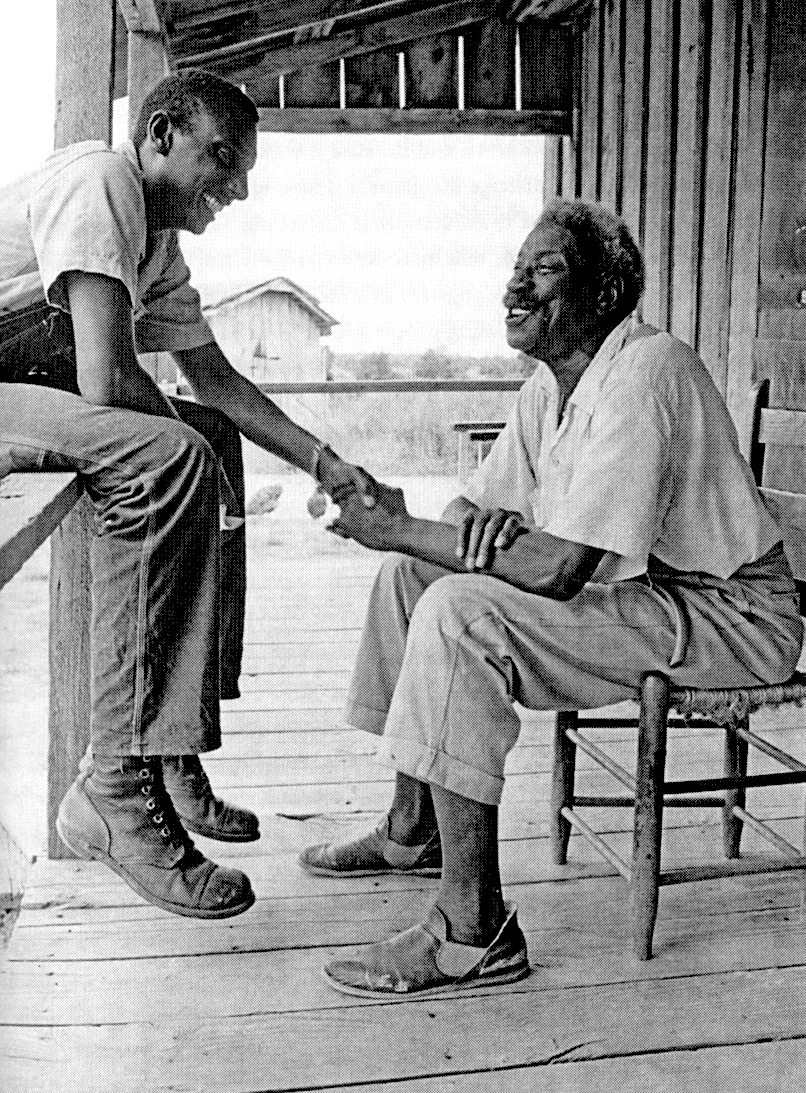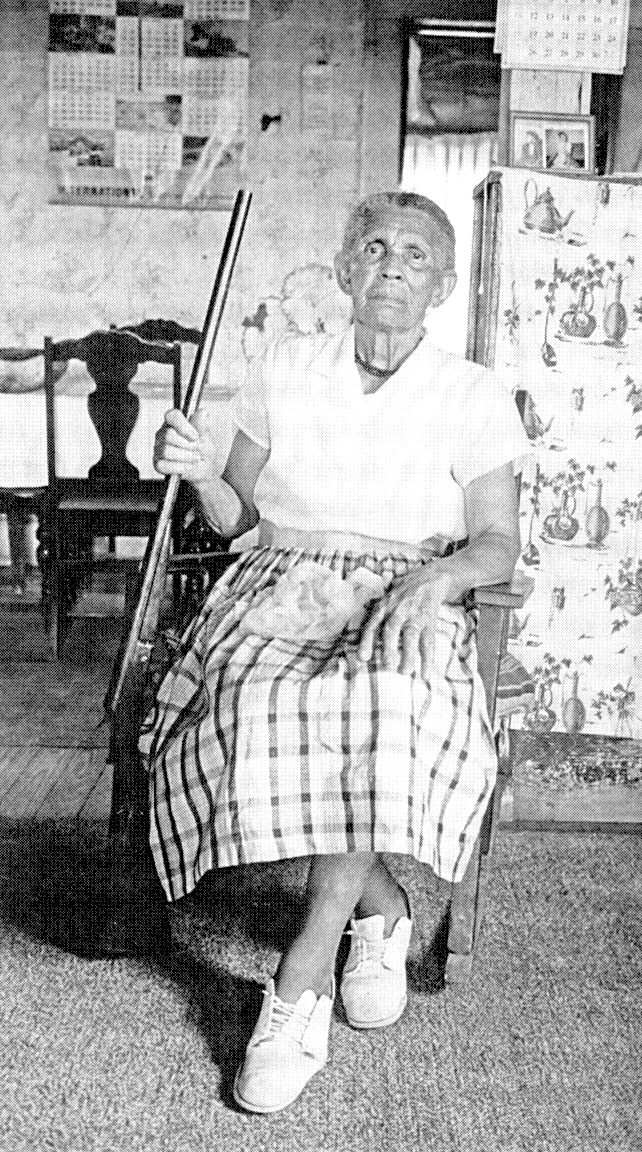 Self-defense in Lowndes County.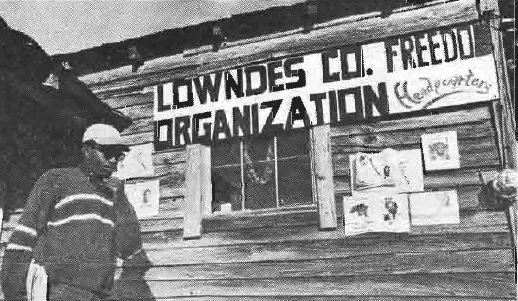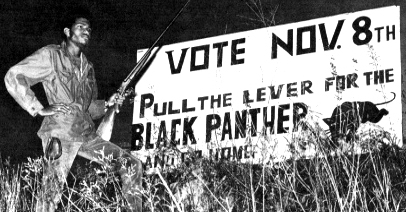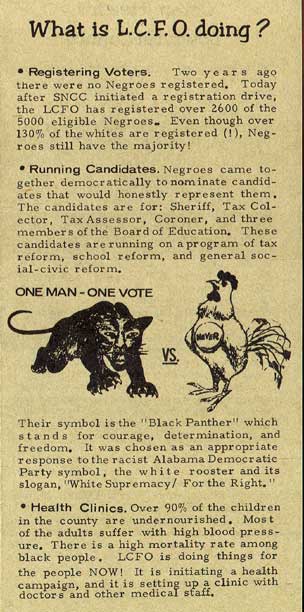 Interior panel of brochure for the Lowndes County (Alabama) Freedom Organization (LCFO), Fall 1966, from the H.K. Yuen Archive, U.C. Berkeley.
SNCC's Stokely Carmichael working to build the Lowndes County
Freedom Organization (LCFO). 1965.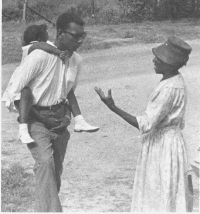 (Below) LCFO campaign flyers — 1966.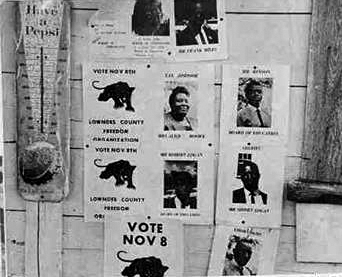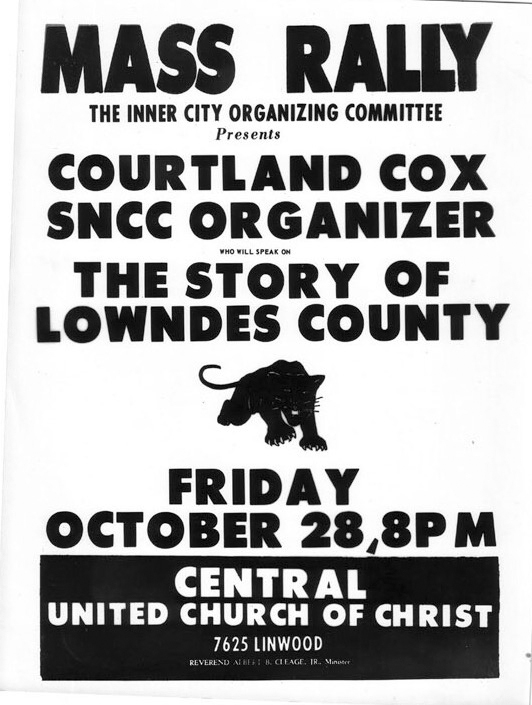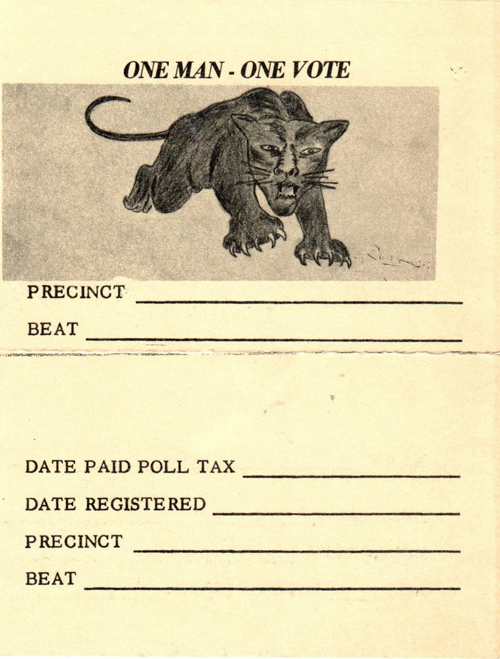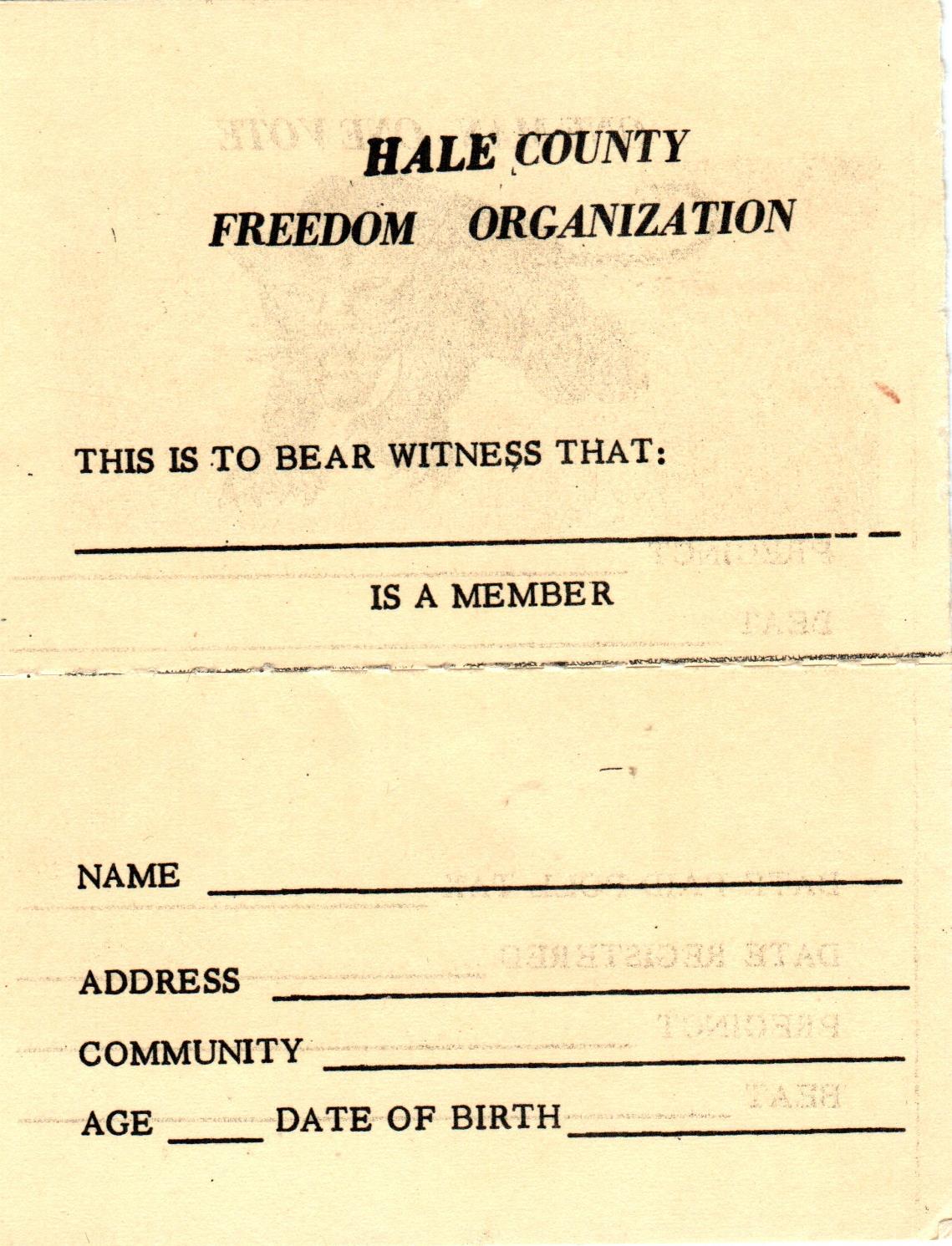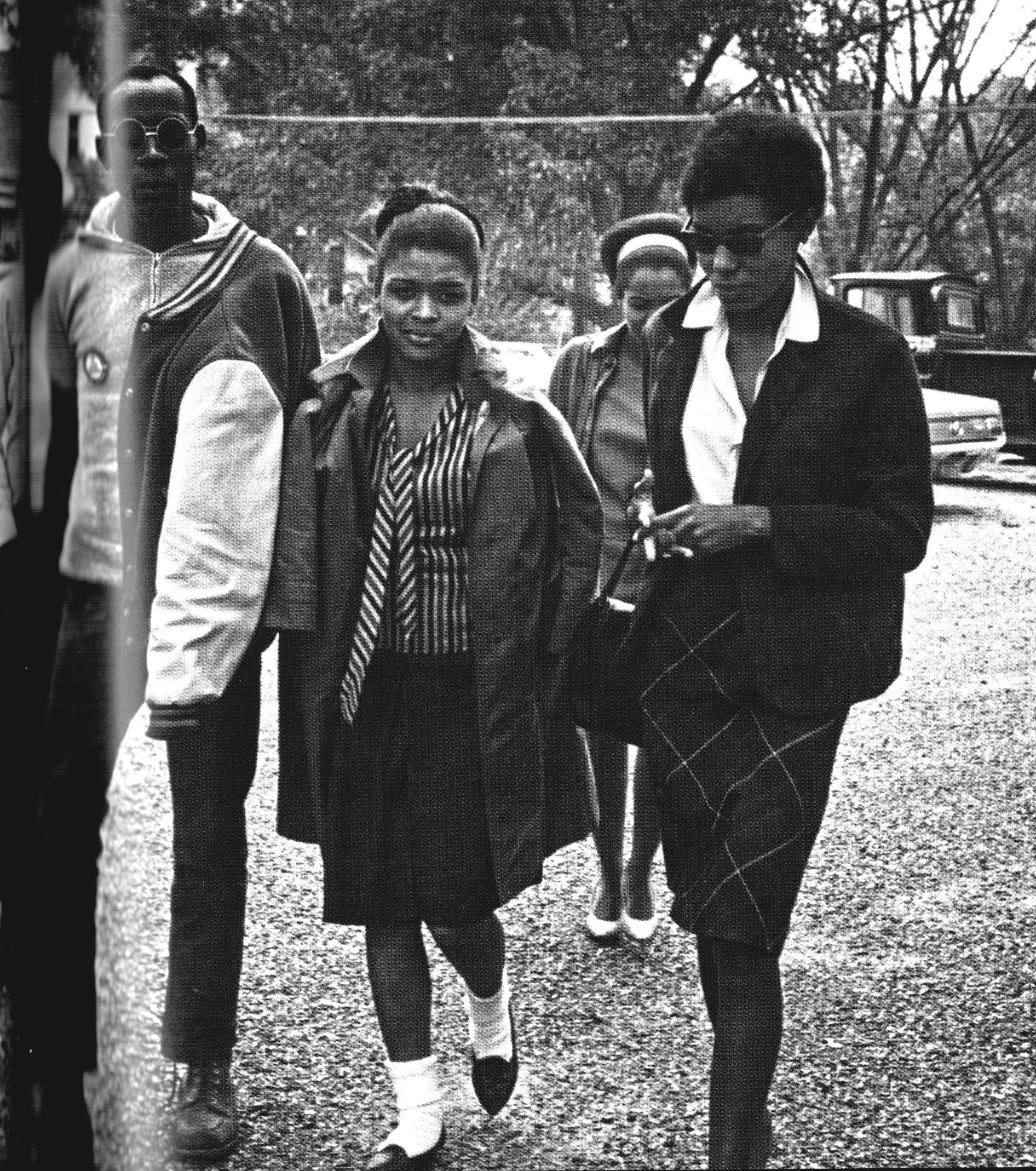 SNCC workers Jimmy Rogers (left), Ruby Sales, unidentified, and Gloria Larry at the murder trial of Tom Coleman for the assasination of Jonathan Daniels. September 1965.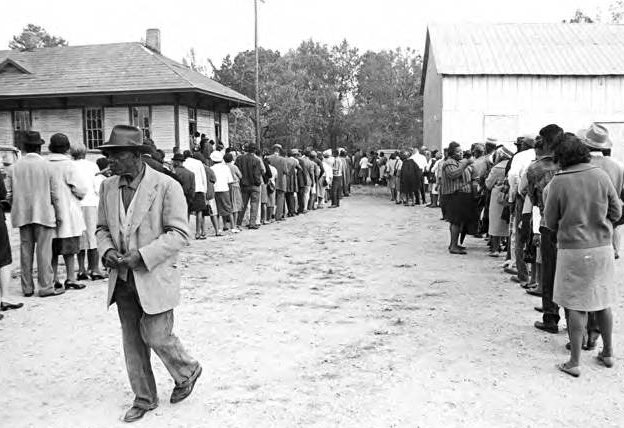 Lining up to vote for LCFO candidates, November 1966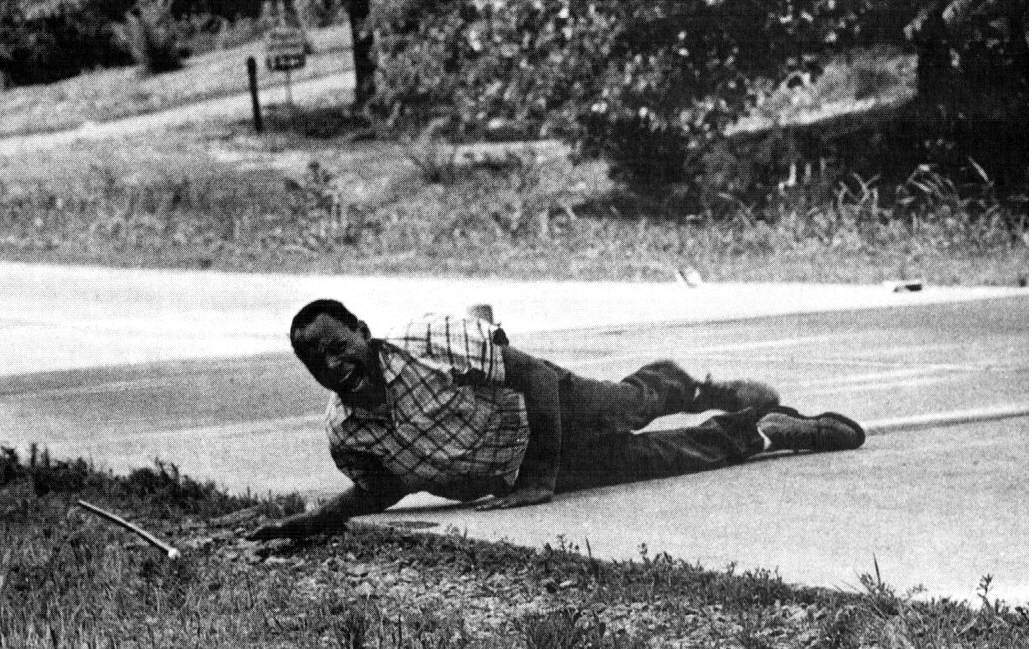 James Meredith lies wounded on the pavement after being gunned down on the highway. 1966.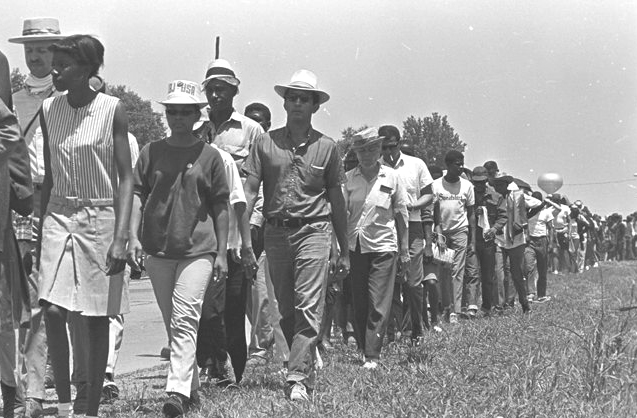 The Movement takes up the march to Jackson from the
spot where Meredith was gunned down.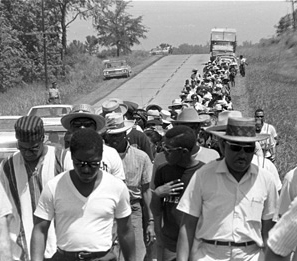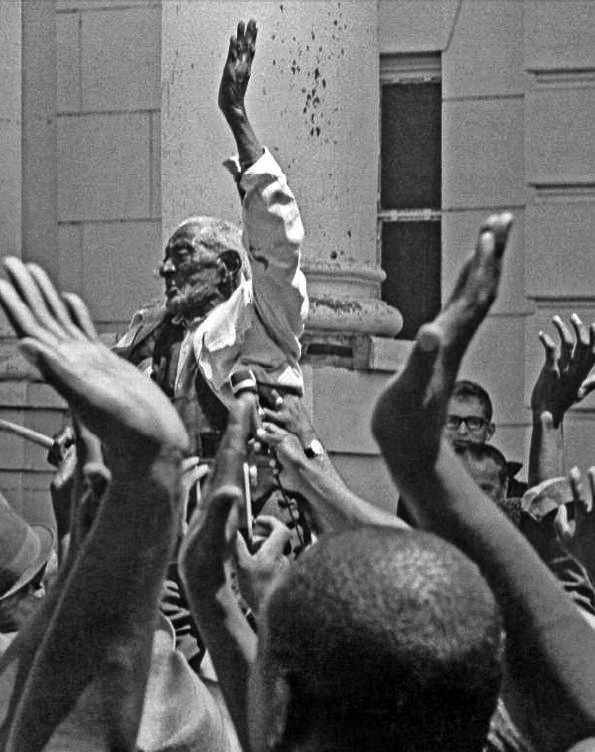 El Fondren, 100+ years old and born a slave, after registering to vote for the first time in his life. Panola County courthouse in Batesville.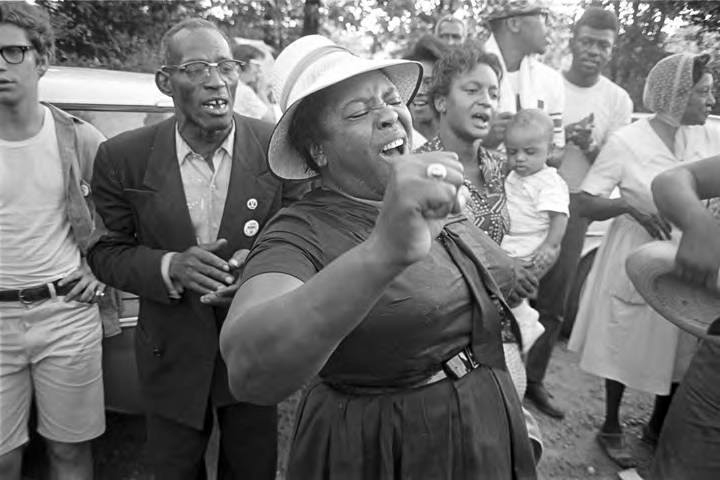 SNCC organizer Fannie Lou Hamer leading singing. SCLC field secretary Major Wright behind her.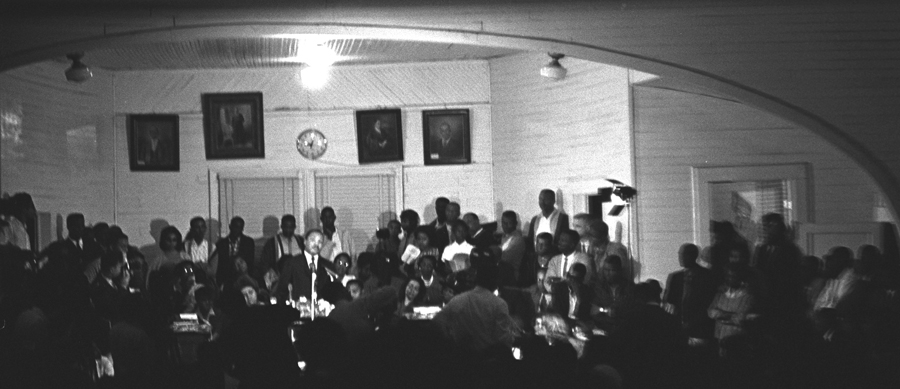 Dr. King addresses one of the mass meeting voter registration rallies held each night of the
Meredith march (location and name of this church is not known).


The Meredith March approaches Canton MS.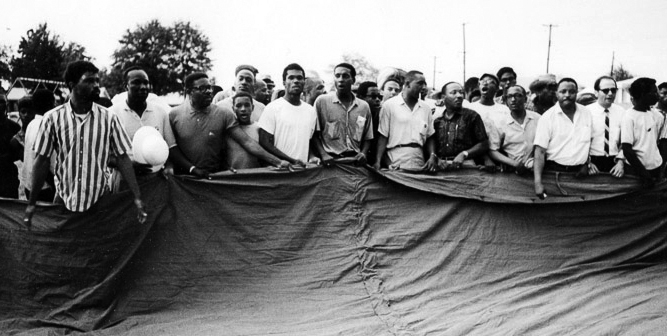 March leaders prepare to set up the tent moments before Mississippi state troopers attach them.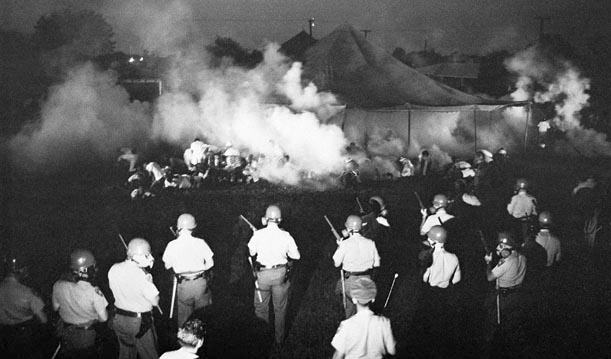 Police and State Troopers attack the March in Canton with tear gas and billy clubs.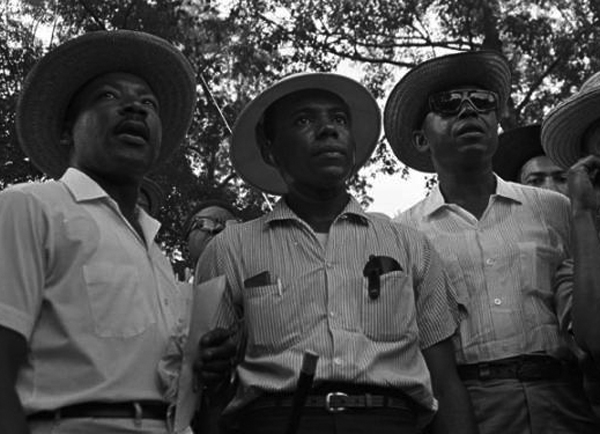 March leaders Martin Luther King, James Meredith, Floyd McKissick.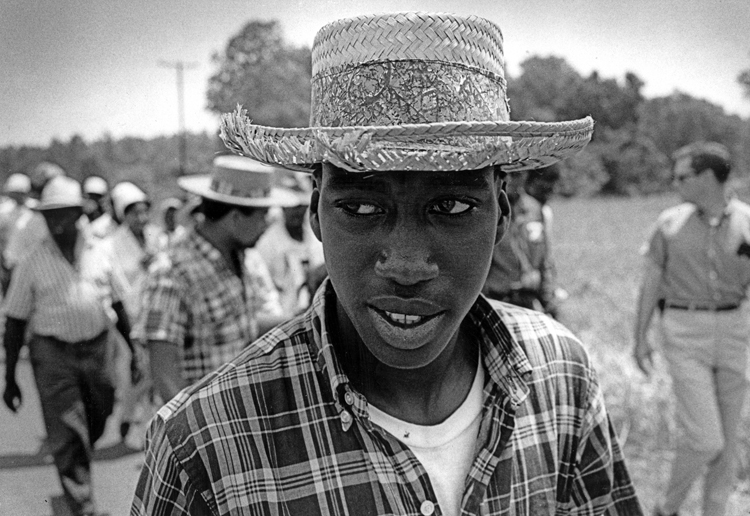 SCLC staff member Richard Smiley.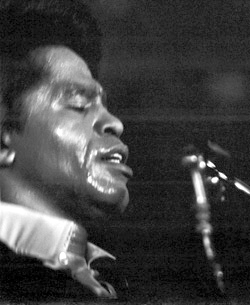 James Brown entertaining the marchers at Freedom Rally, Jackson, MS. 1966.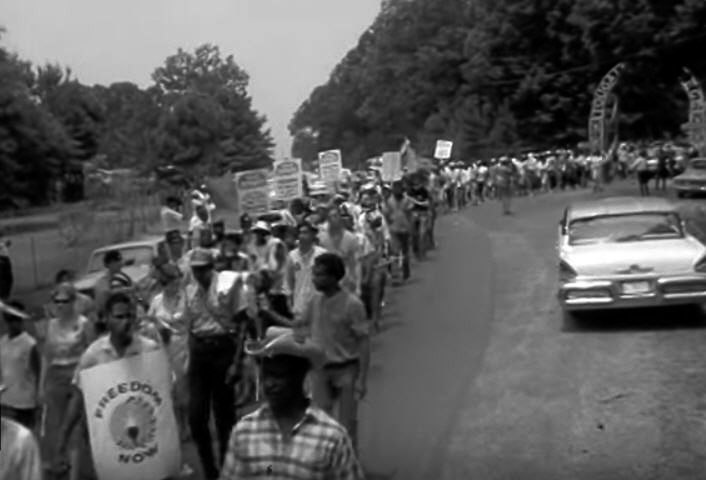 Marching out through the Tougaloo gate, headed for the Capitol.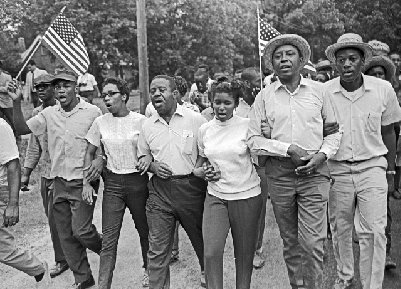 Marchers enter Jackson
Rev. Ralph Abernathy (between the two women)
Floyd McKissick (2nd from right)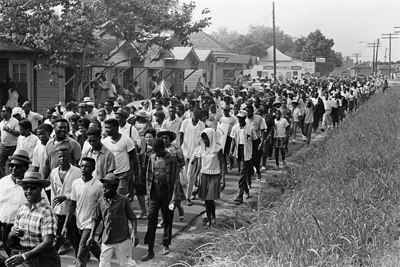 Marching through Jackson towards the state Capitol.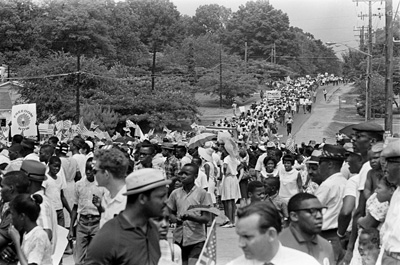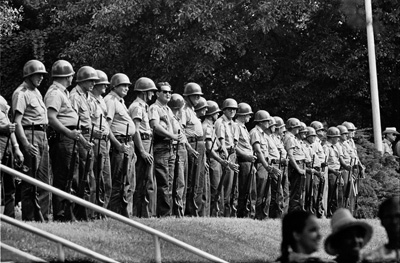 State Troopers armed with rifles guard the Capitol building and Confederate monument from "defilement" by Afro-American protesters.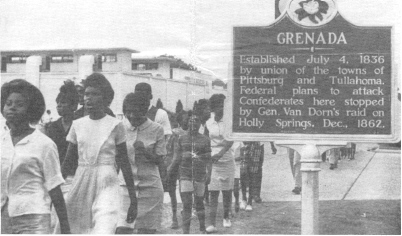 The Meredith March sparks the Grenada Movement which erupts into five straight months of daily marches and protests that confront KKK mobs and an army of state troopers.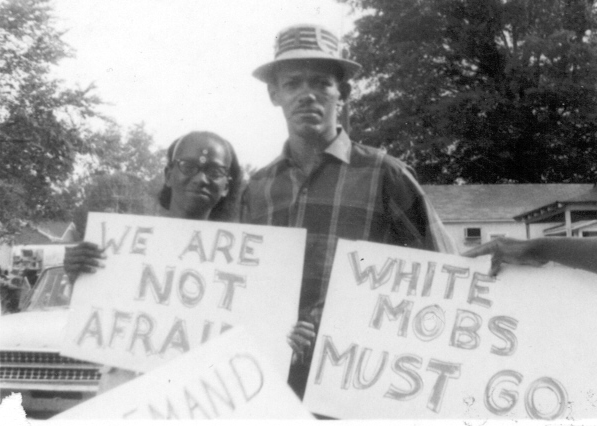 SCLC organizer R.B. Cottonreader leads Grenada "Blackout" (boycott) pickets, 1966.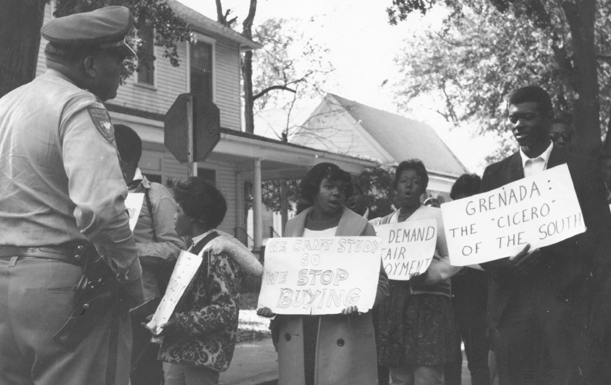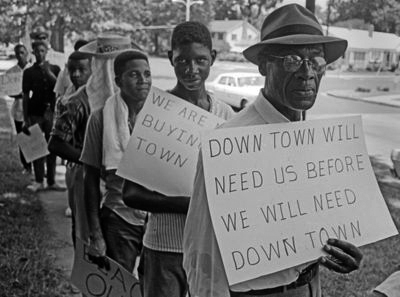 Mass rally on Grenada's central town square, 1966.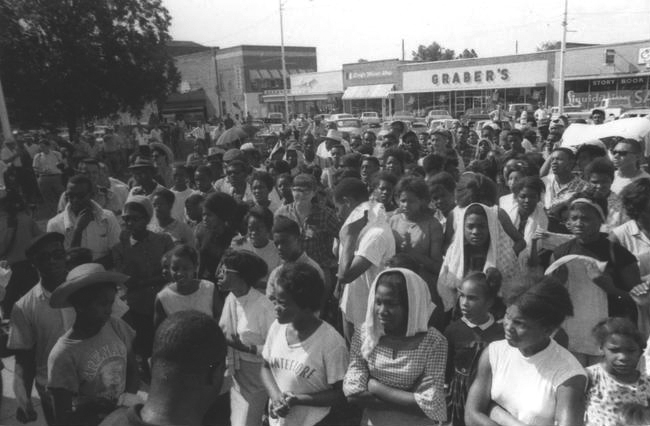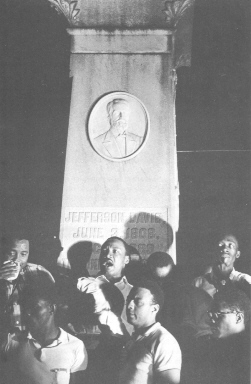 Night rally on the Grenada green in front of the Confederate Memorial.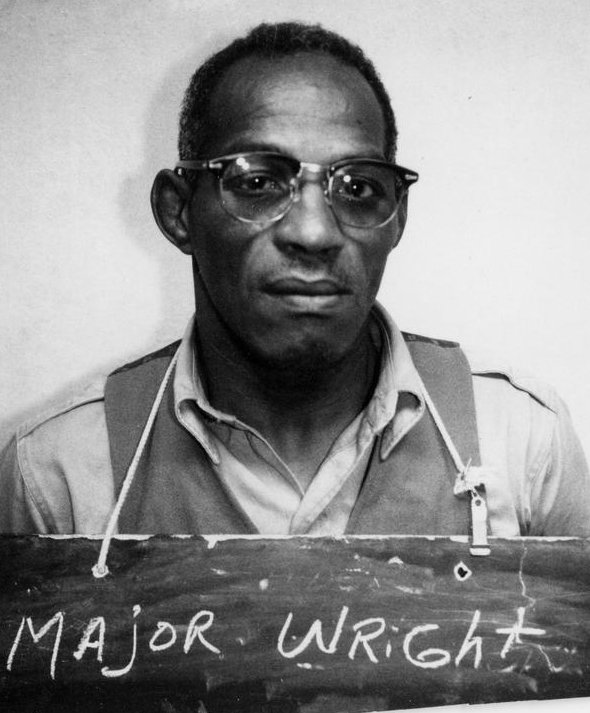 Major Wright, SCLC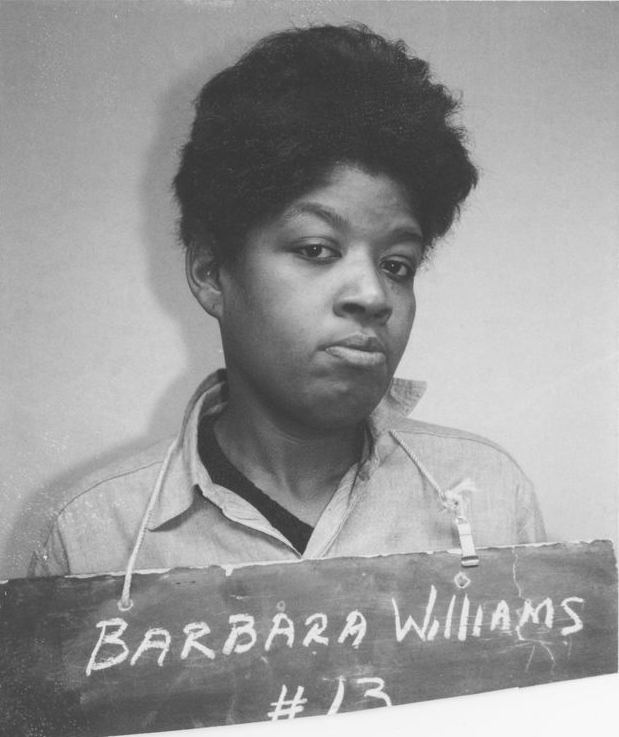 Barbara Williams, SCLC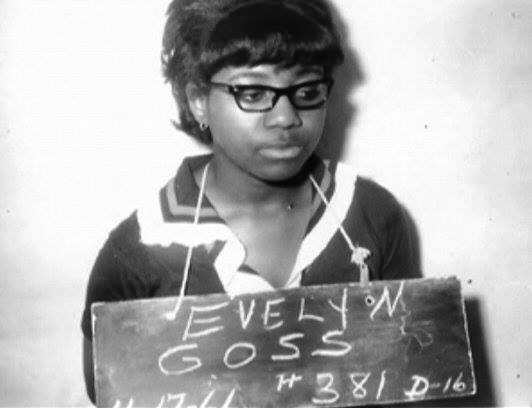 Evelyn Goss (14) and her brother Doc Goss, arrested on freedom march in Grenada. 1966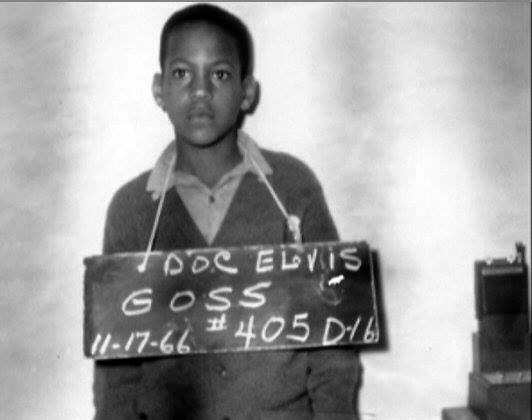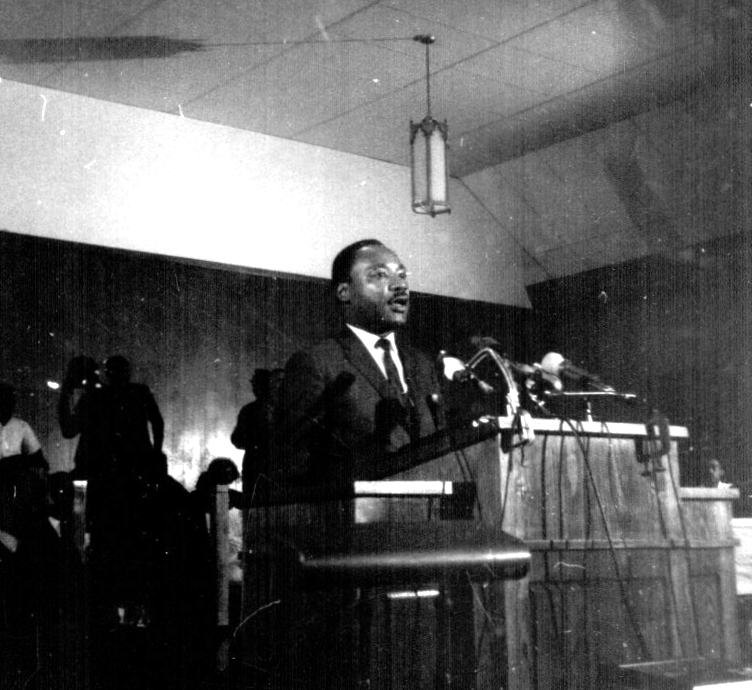 Dr. King and Joan Baez address a mass meeting in Bellflower church at the time of the school crisis.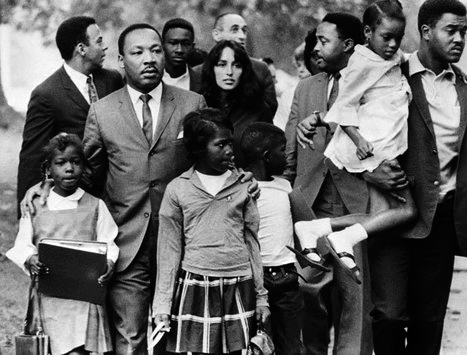 Dr. King escorting Eva Lemon (7), Aretha Willis (7) and unidentified boy home after Klan mob attacks school children. Behind King: Andy Young, unidentified, Joan Baez, Ira Sandperl, Hosea Wiliams, and J.T. Johnson (holding unidentified girl).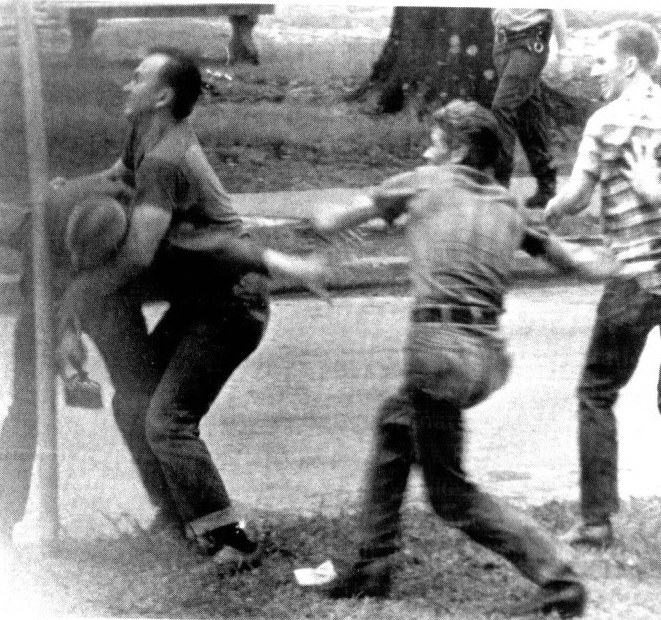 News photographer being beaten by KKK mob during attack on Black school children.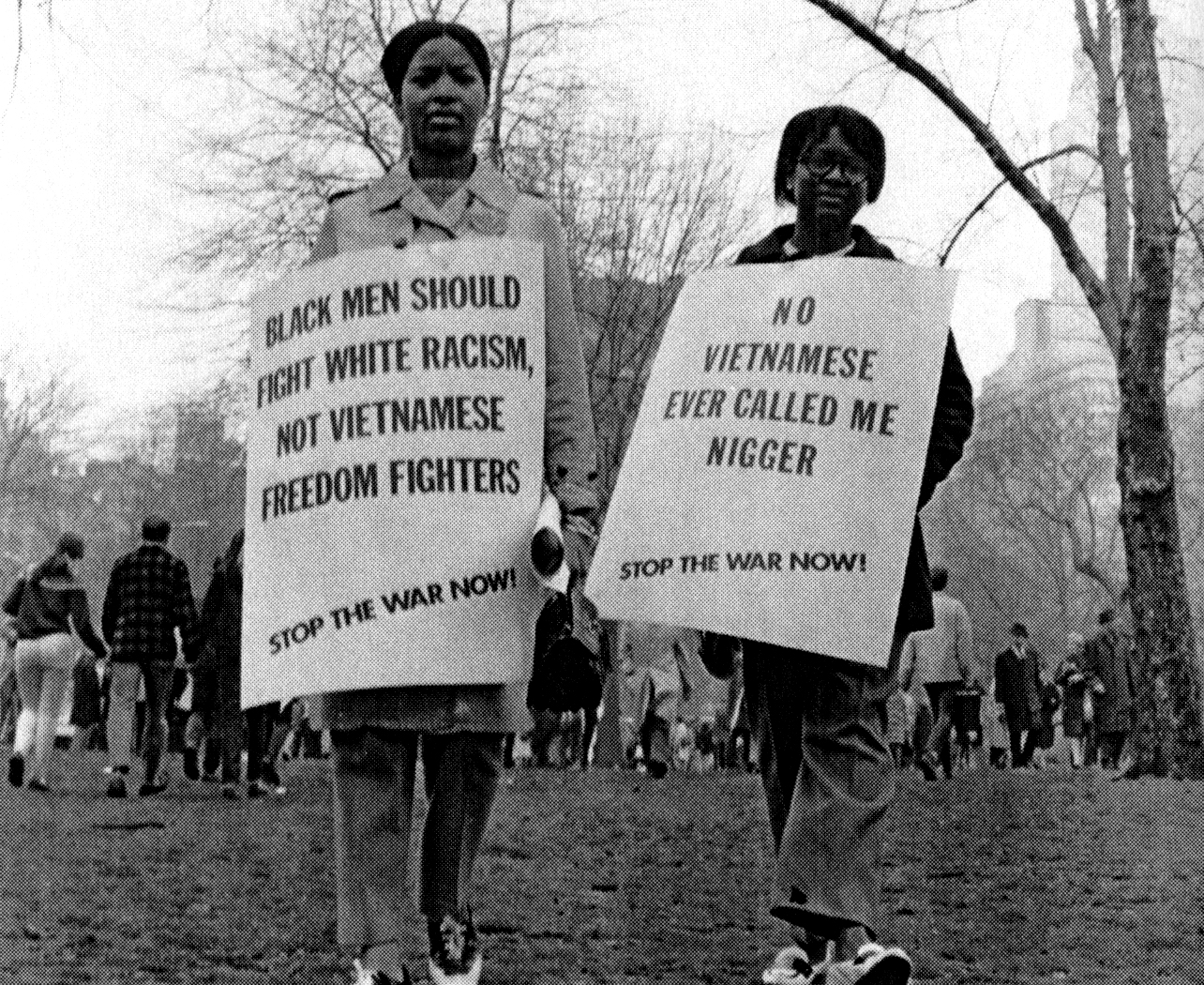 Spring Mobilization to End the War in Vietnam. New York City, April 15, 1967. The first 100,000+ mass march against the war. Many Freedom Movement activists played key roles in organizing it.
Protesting the War in Vietnam, Assembly of Unrepresented People, Washington DC, August 6, 1965. Dave Dellinger, Staughton Lynd, Bob Moses splashed with red paint by pro-war provacateur.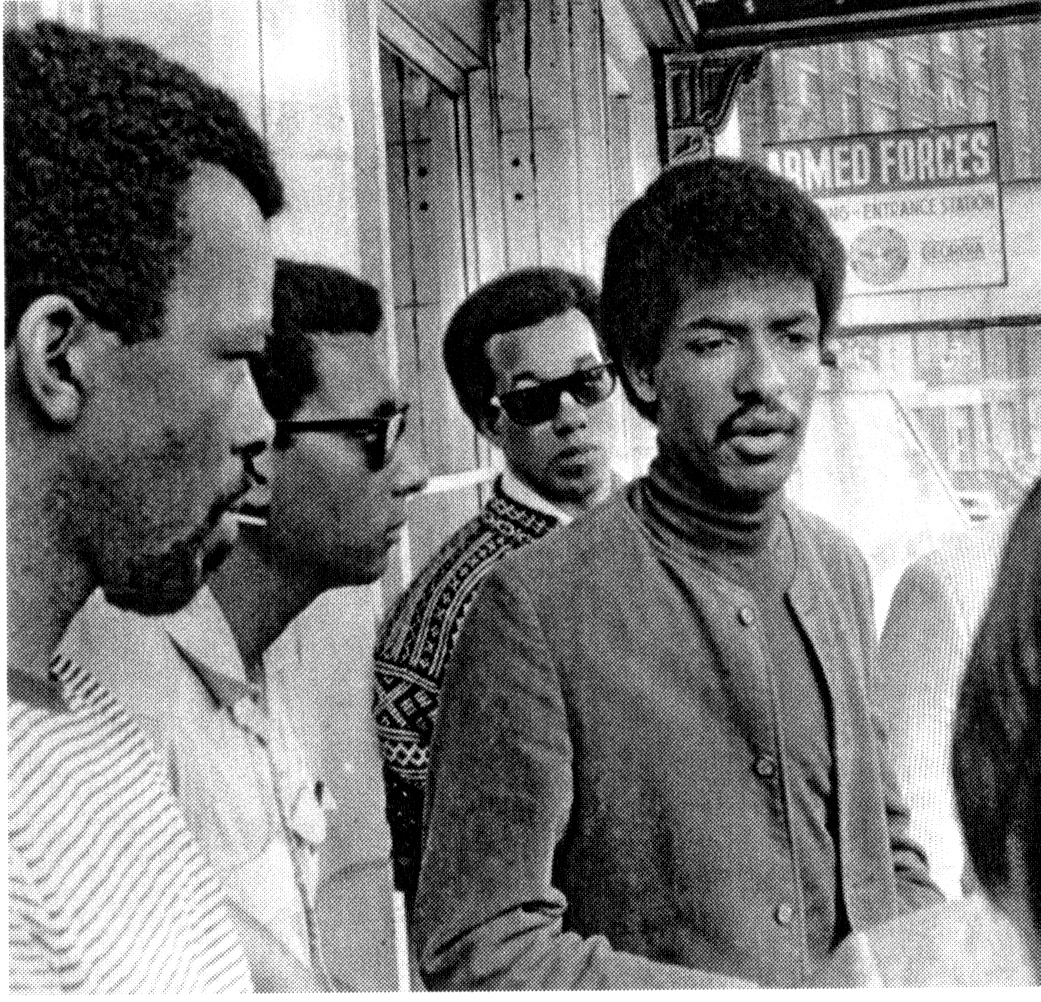 SNCC leader Cleveland Sellers outside Atlanta induction center after refusing the draft.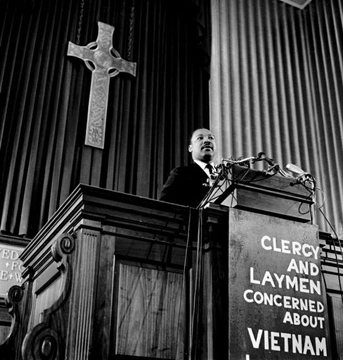 Dr. King addressing an anti-war meeting, Washington DC, February 6, 1968.