Civil Rights Movement Veterans
Speakers for schools, workshops, and communities
See also State by State List of Available Speakers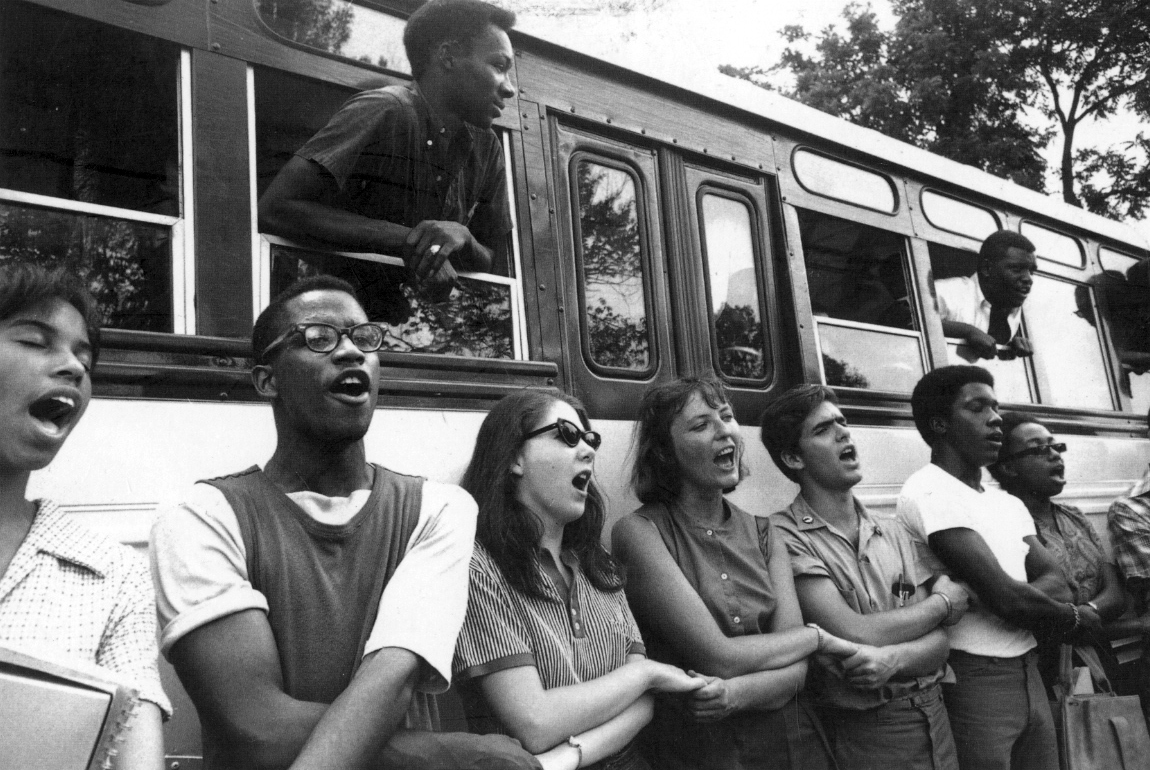 Freedom Movement speakers: CRMVet is organization of former civil rights workers who were active in the Southern Freedom Movement of the 1960s. We were staff and volunteers for SNCC, CORE, and SCLC and similar groups. In the years since, we've all gone our various ways but regardless of where we are now we consider the Movement to be one of the defining experiences of our lives.
How we work:
We work with teachers & organizers to present flexible, interactive, experience-based activities
Although old we are flexible!
K-12, College & Community Groups
One class or more
Length of time flexible
(Honorariums appreciated)
| Sample Topics: | Themes: |
| --- | --- |
| Voting Rights | Community Organizing |
| Strategies & Tactics  | Social Activism |
| Nonviolence | Race, Class, Gender |
| Freedom Schools | Allies & Activists |
| Movement Music & Culture  | Youth in the Struggle for Justice |
Students have been very interested in the stories we've told and the experiences we've shared.
Example responses from Calvin Simmons Middle School.
For Northern California speakers contact:
speakers@crmvet.org
(Some speakers also accept and answer email queries of students.)
---
© Copyright
Webspinner: webmaster@crmvet.org
(Labor donated)