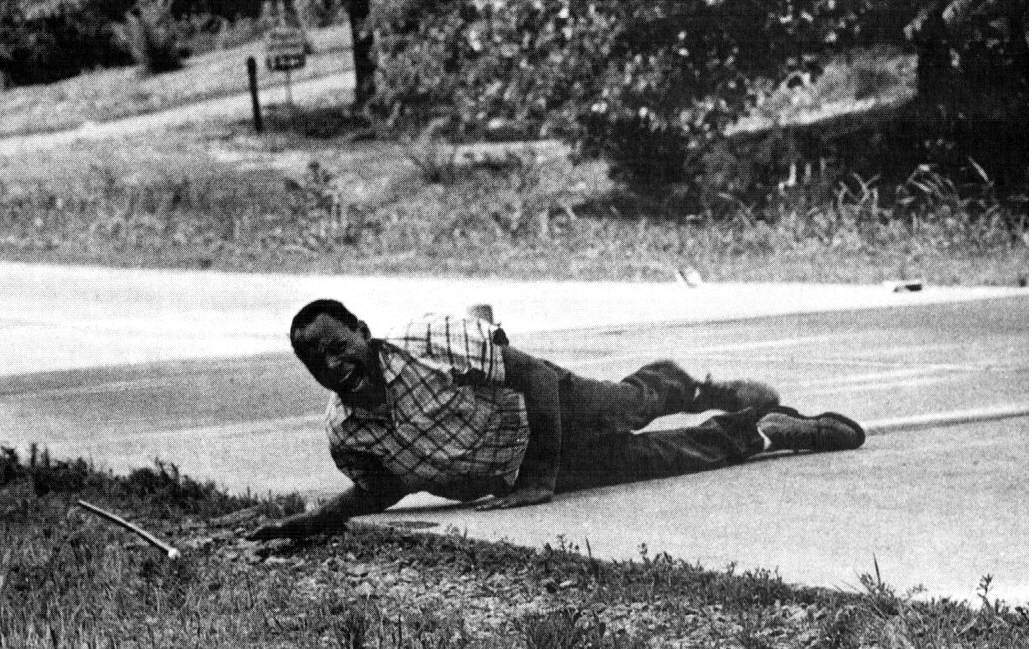 James Meredith lies wounded on the pavement after being gunned down on the highway. 1966.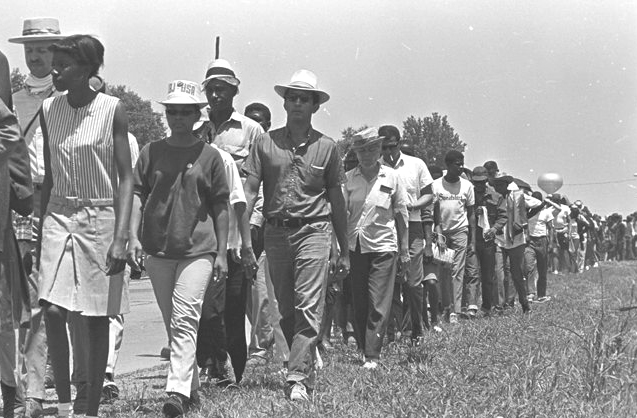 The Movement takes up the march to Jackson from the
spot where Meredith was gunned down.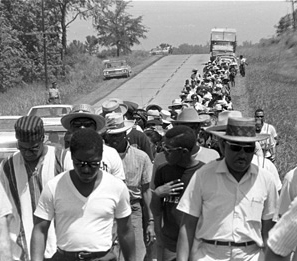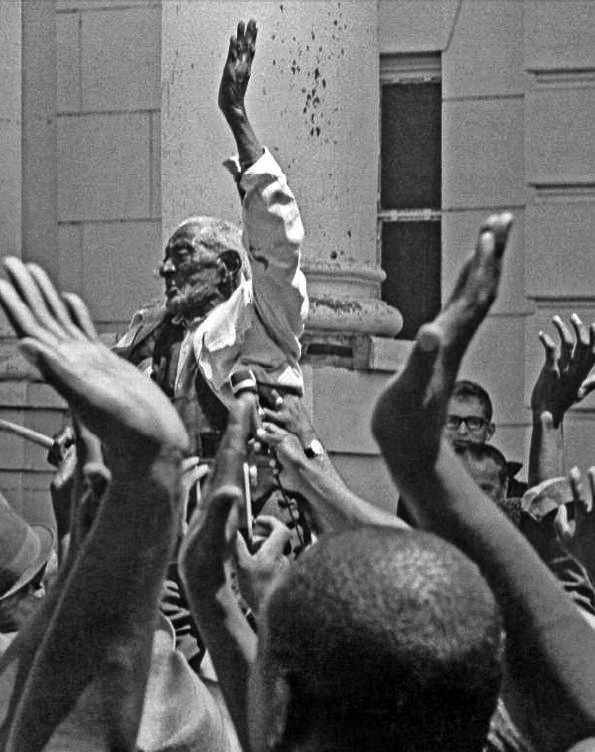 El Fondren, 100+ years old and born a slave, after registering to vote for the first time in his life. Panola County courthouse in Batesville.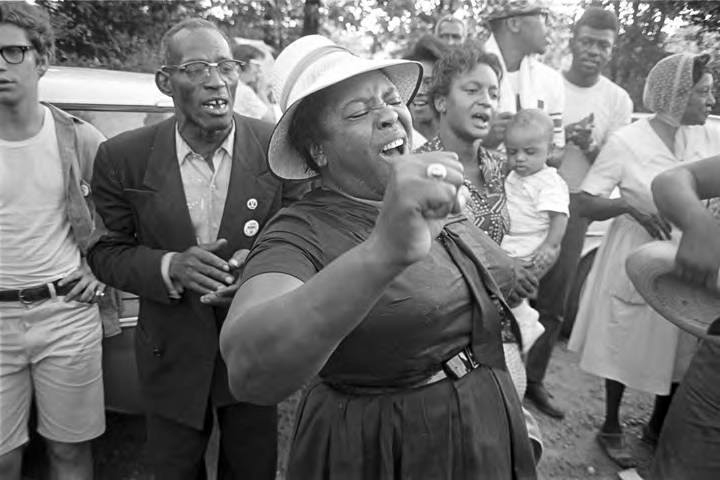 SNCC organizer Fannie Lou Hamer leading singing. SCLC field secretary Major Wright behind her.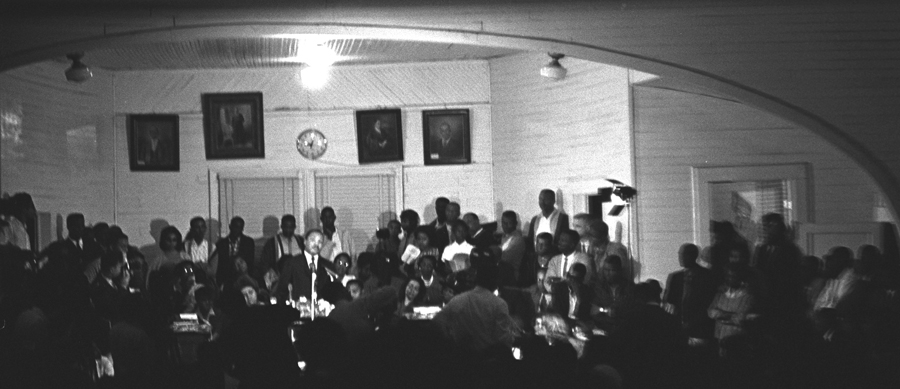 Dr. King addresses one of the mass meeting voter registration rallies held each night of the
Meredith march (location and name of this church is not known).


The Meredith March approaches Canton MS.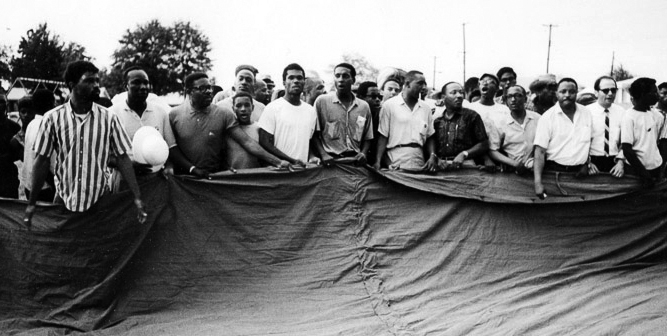 March leaders prepare to set up the tent moments before Mississippi state troopers attach them.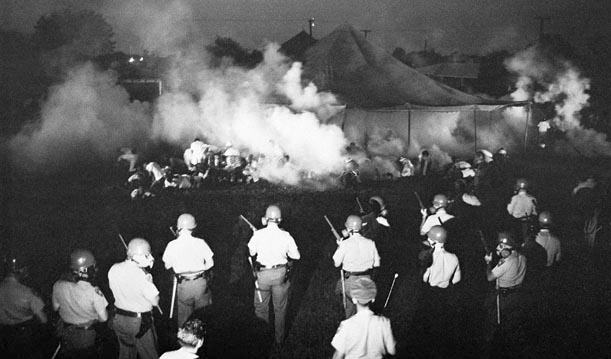 Police and State Troopers attack the March in Canton with tear gas and billy clubs.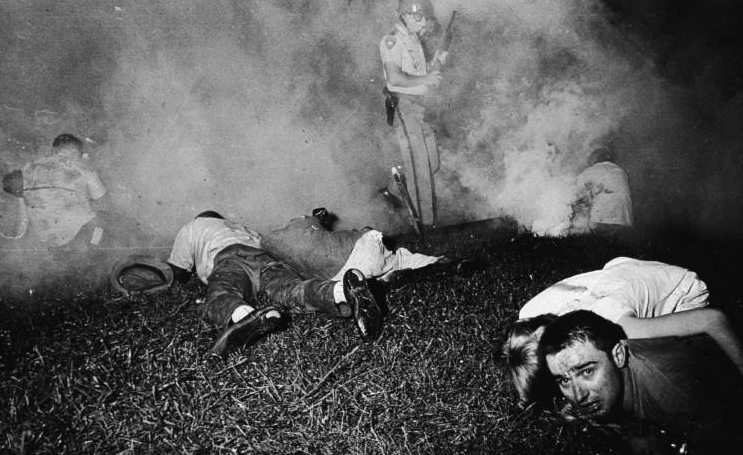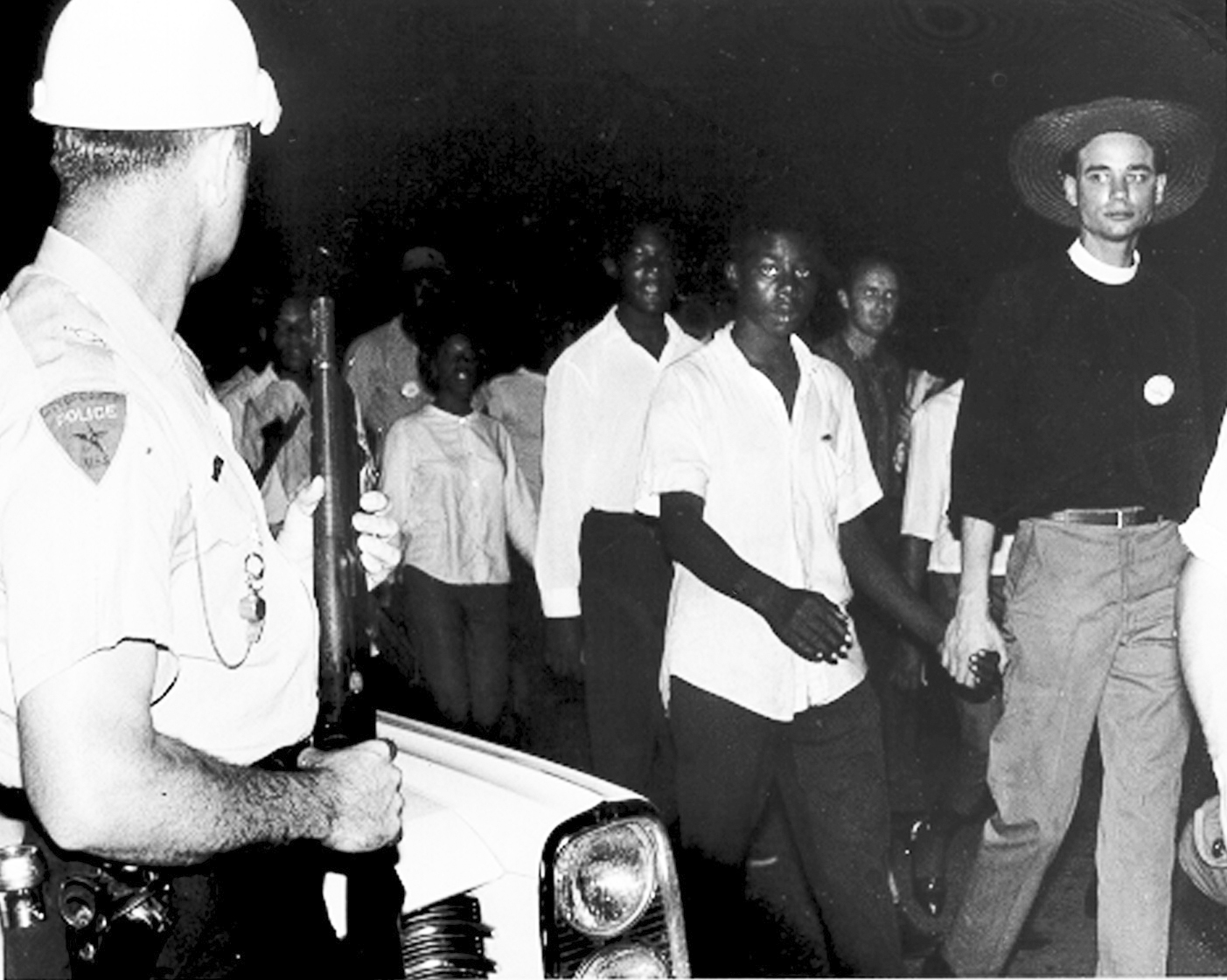 Marching through the streets of Canton to protest the savage police assault.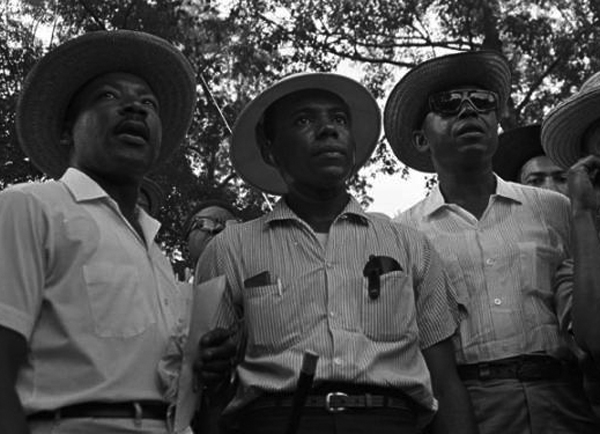 March leaders Martin Luther King, James Meredith, Floyd McKissick.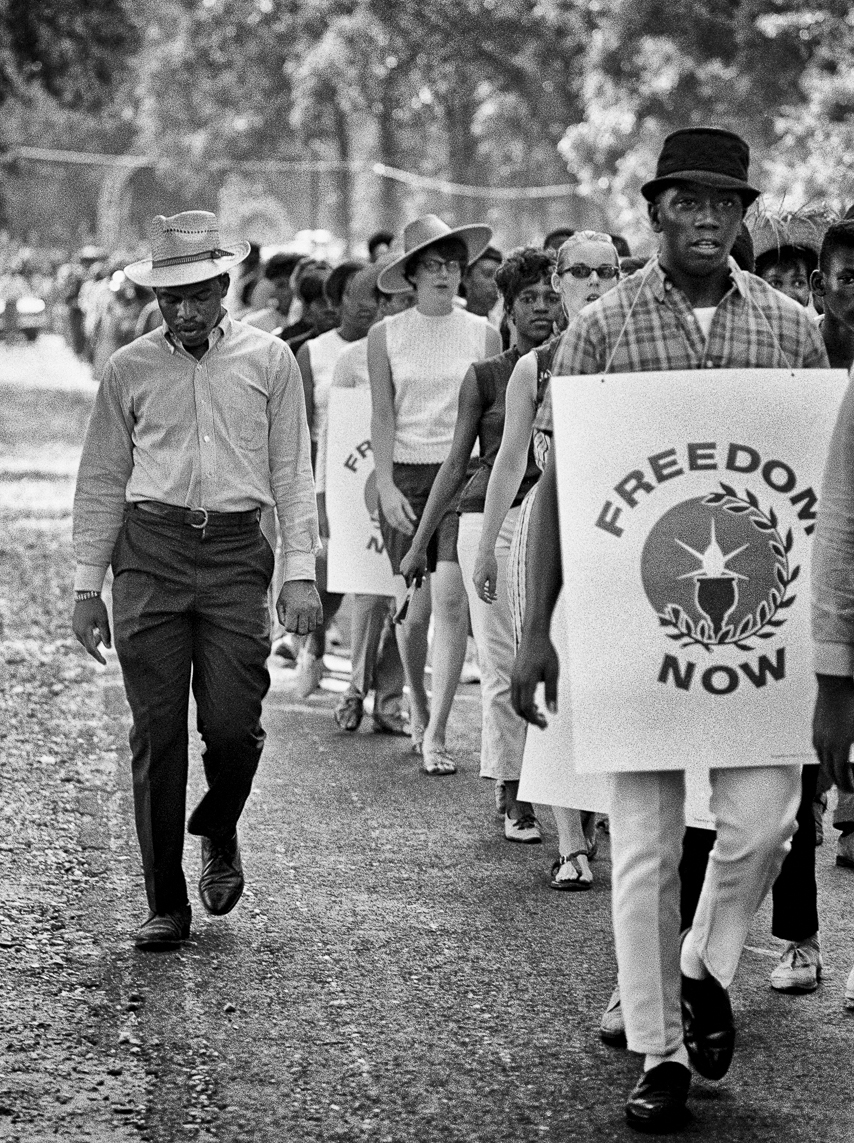 A bone-weary John Lewis arrives at Tougaloo College on the outskirts of Jackson.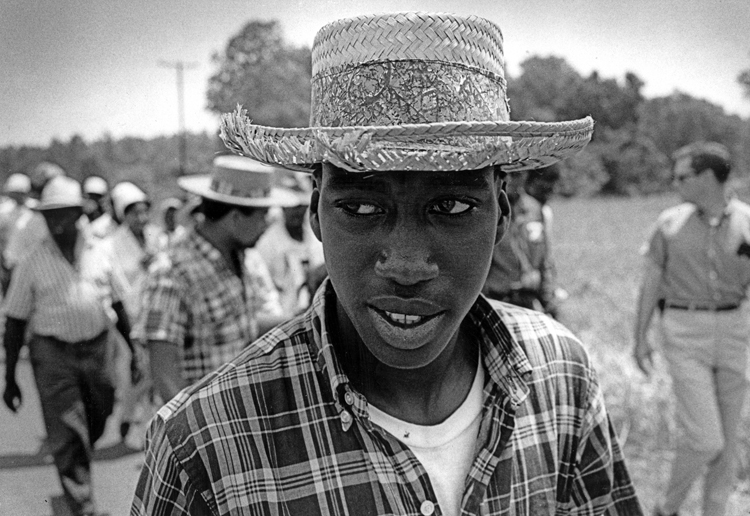 SCLC staff member Richard Smiley.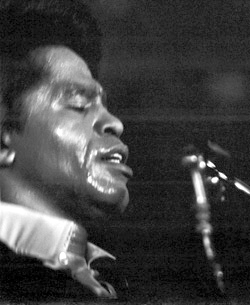 James Brown entertaining the marchers at Freedom Rally, Jackson, MS. 1966.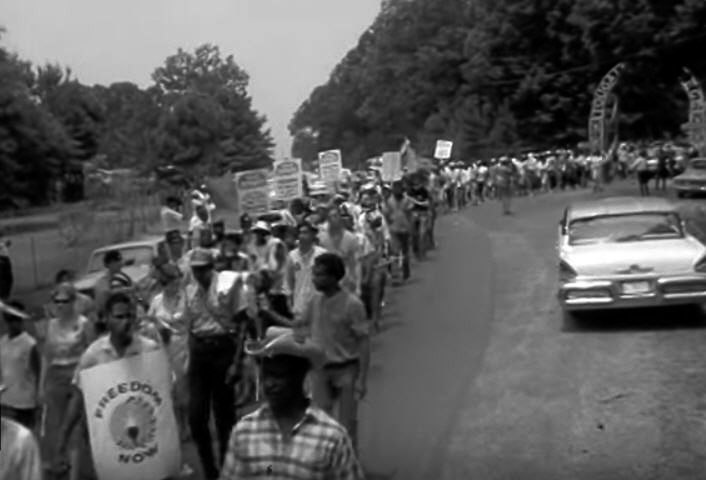 Marching out through the Tougaloo gate, headed for the Capitol.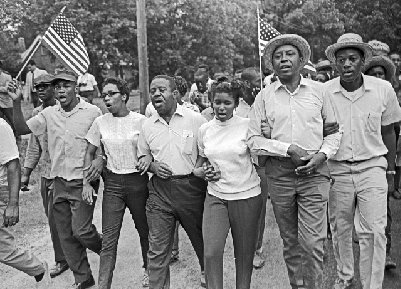 Marchers enter Jackson
Rev. Ralph Abernathy (between the two women)
Floyd McKissick (2nd from right)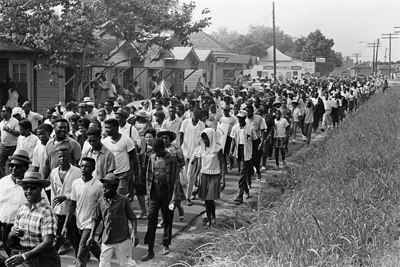 Marching through Jackson towards the state Capitol.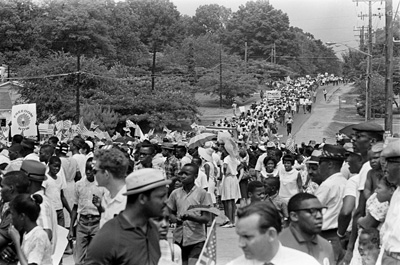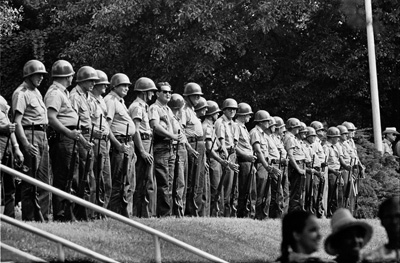 State Troopers armed with rifles guard the Capitol building and Confederate monument from "defilement" by Afro-American protesters.