Civil Rights Movement Photographs
Poor Peoples Campaign & I Am a Man

Union Meeting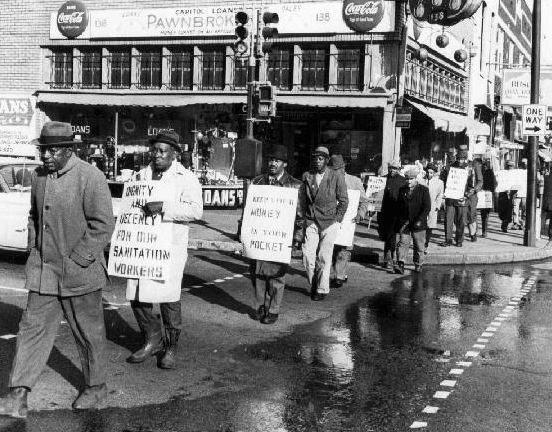 Striking workers picketing on Beale Street.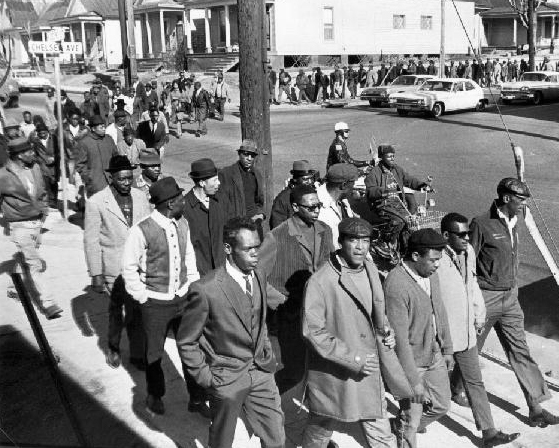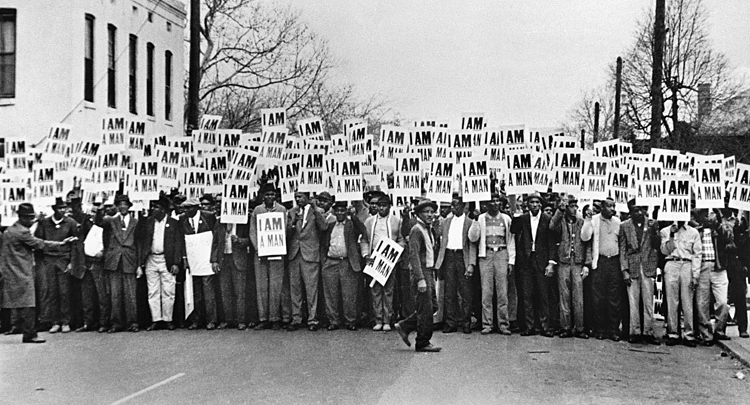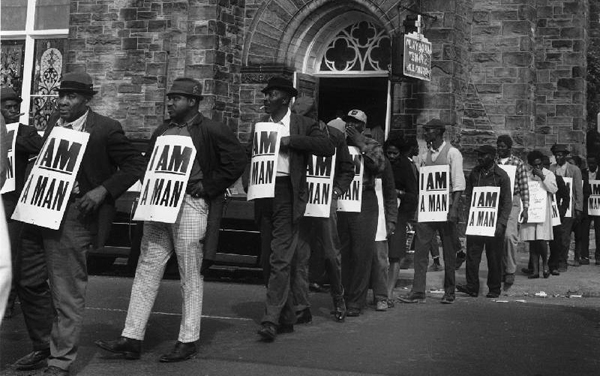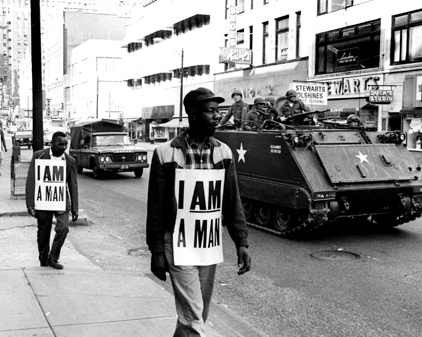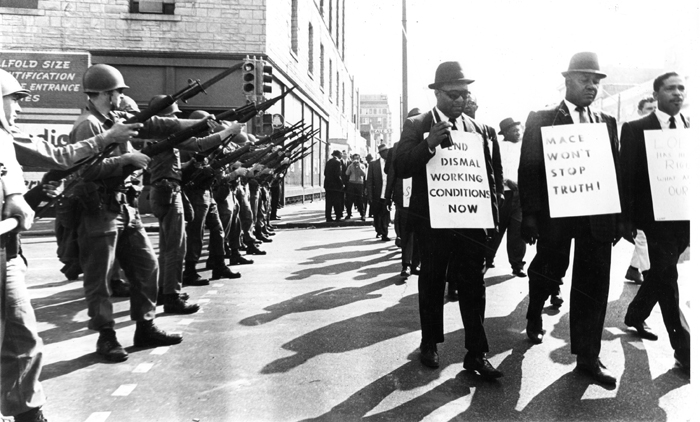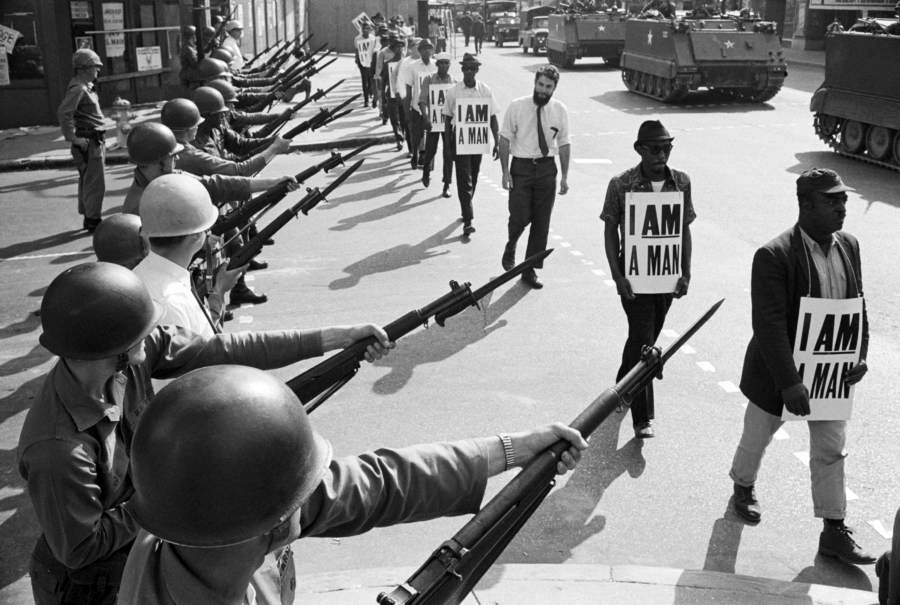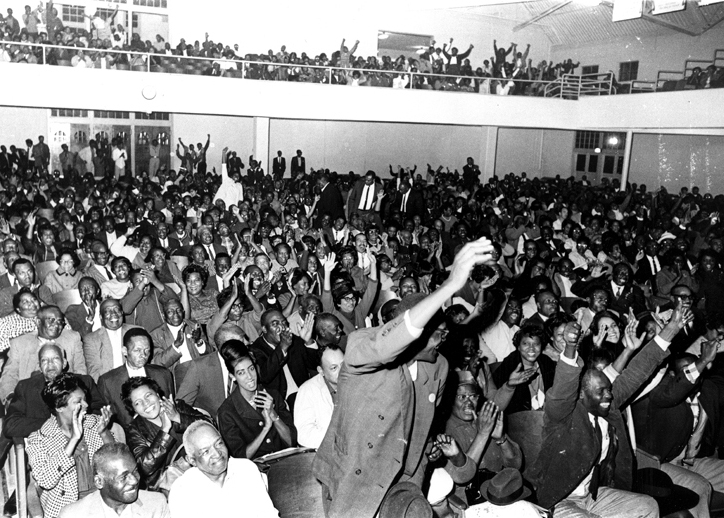 Community Mass Meeting Supporting the Strike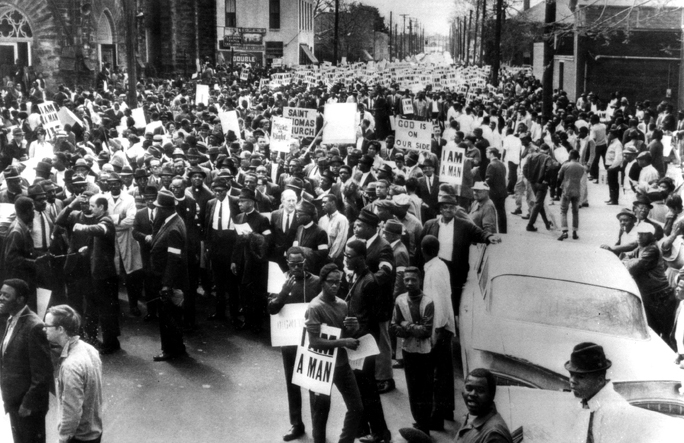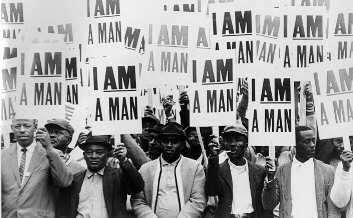 Mass March in Support of Strike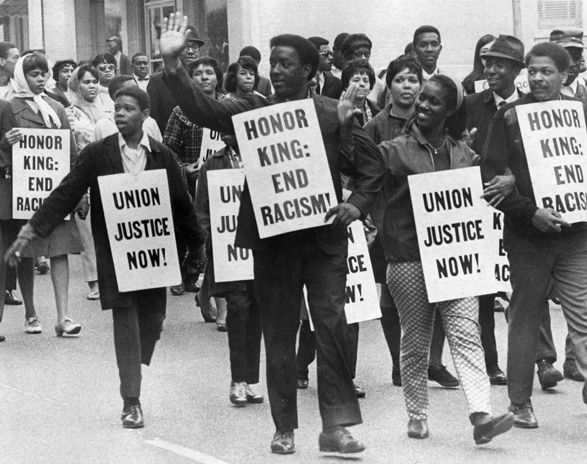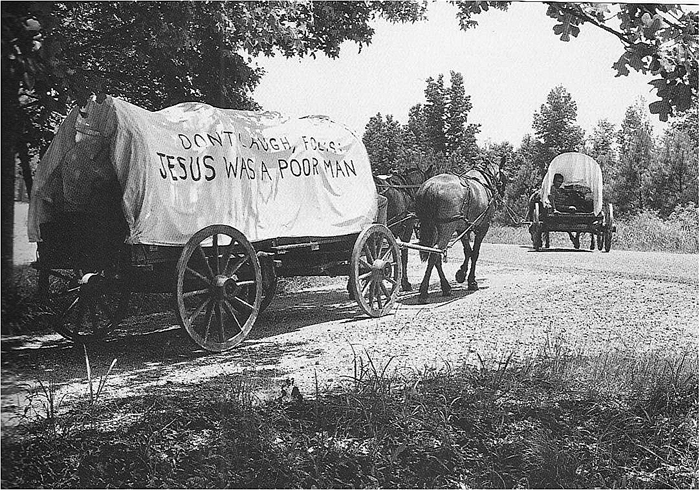 Mule train from Marks Mississippi to Atlanta Georgia.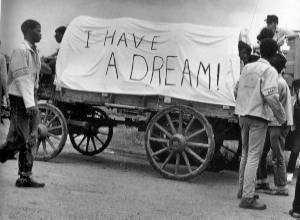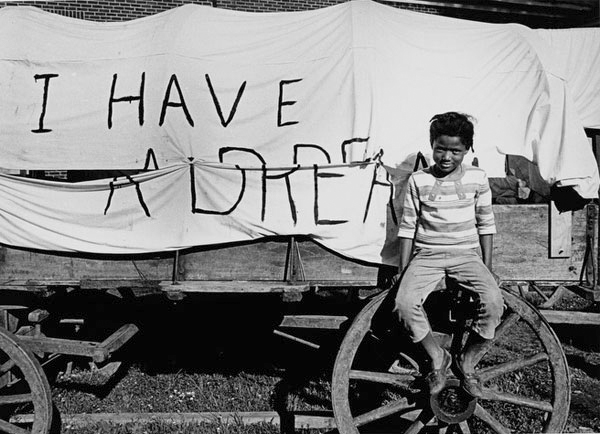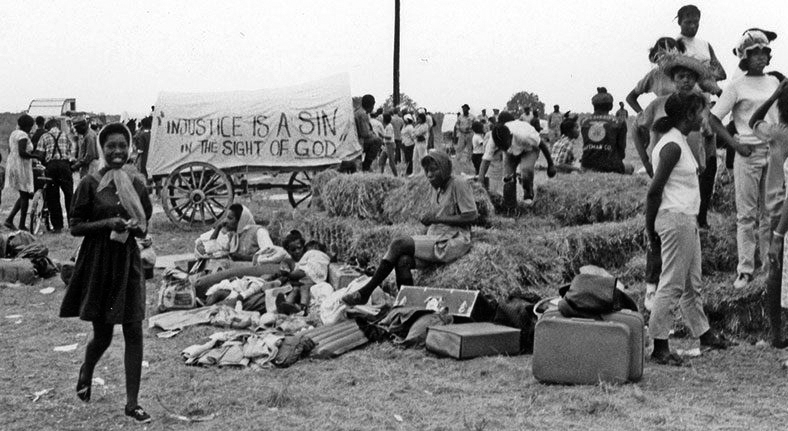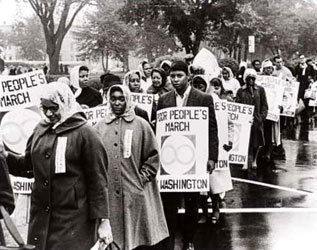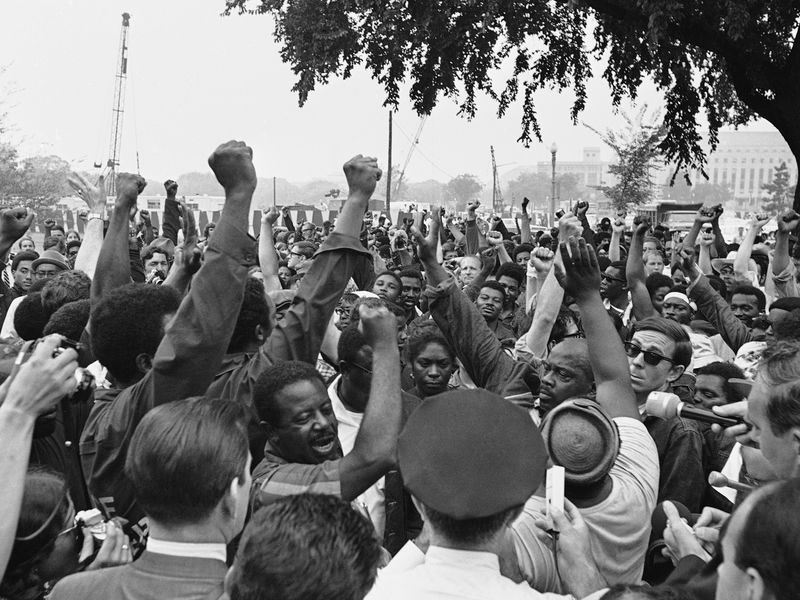 Poor Peoples Campaign Rally in Washington DC
June 24, 1968
Martin Luther King's Last Testimony
"Well, I don't know what will happen now. We've got some difficult days ahead. But it doesn't matter with me now. Because I've been to the mountaintop. And I don't mind. Like anybody, I would like to live a long life. Longevity has its place. But I'm not concerned about that now. I just want to do God's will. And He's allowed me to go up to the mountain. And I've looked over. And I've seen the promised land. I may not get there with you. But I want you to know tonight, that we, as a people, will get to the promised land. And I'm happy, tonight. I'm not worried about anything. I'm not fearing any man. Mine eyes have seen the glory of the coming of the Lord."
— The final words from Martin Luther King's last speech, given in Memphis Tennessee the night before he was assasinated on April 4, 1968
Translations of this page:
Copyrights © to these photographs belong to the photographers. Commercial use of these pictures is prohibited without the express written permission of the photographer. To identify the photographer (if known), simply let your cursor hover over the image to display the photographer's name, or view the image metadata.
---
© Copyright
Webspinner: webmaster@crmvet.org
(Labor donated)