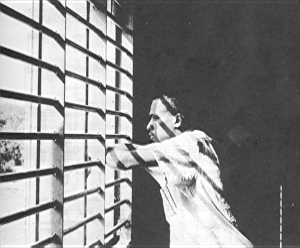 We have served our time in jail
With no money for to go our bail
But we'll never turn back
No, we'll never turn back
James Forman, SNCC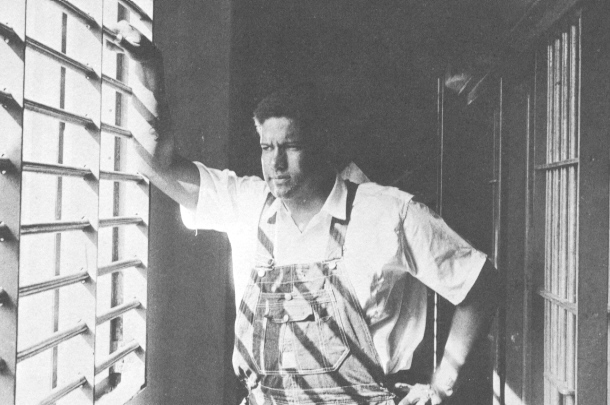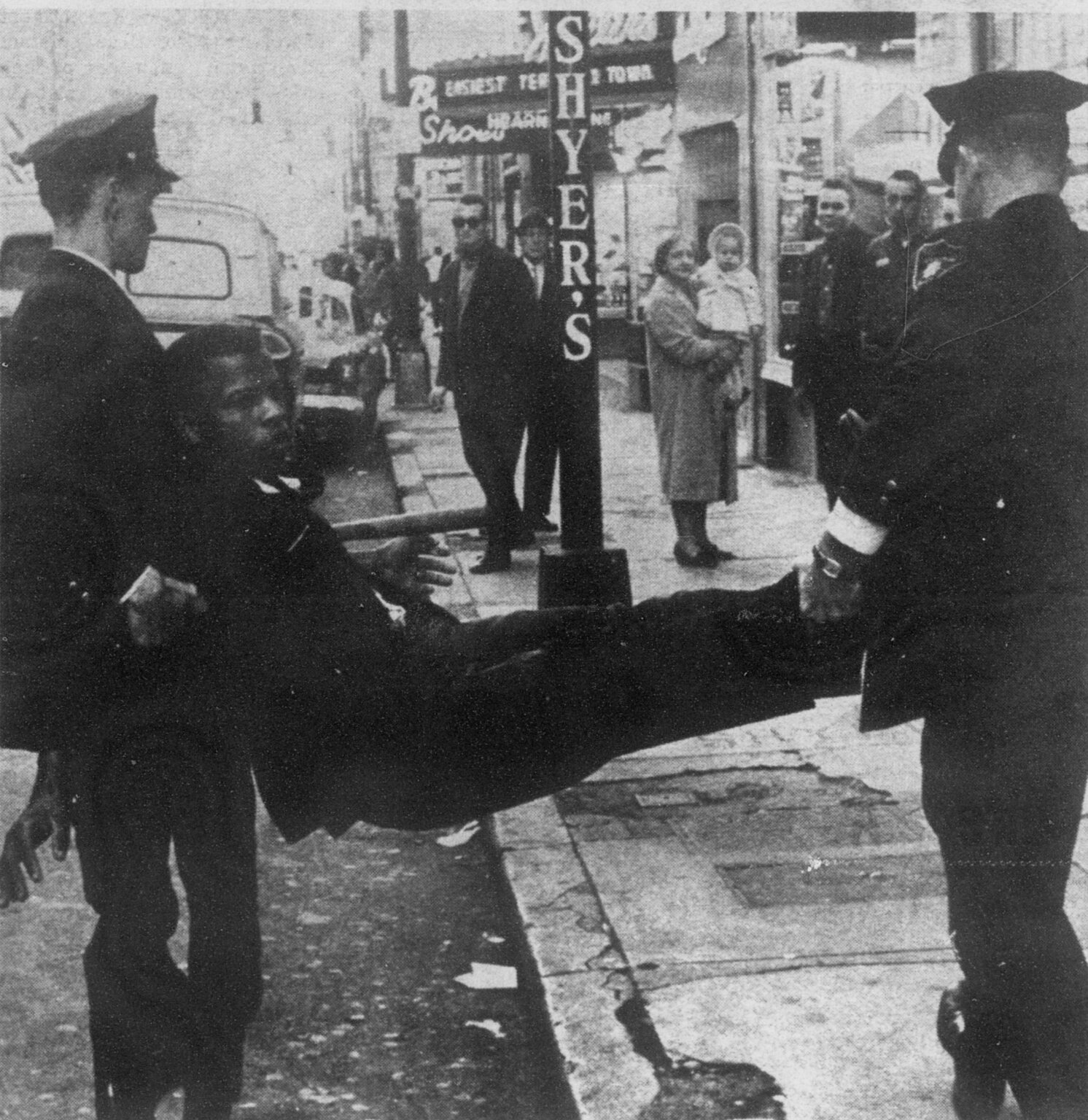 Newly-elected SNCC Chairman John Lewis
under arrest in Nashville TN, mid-1963.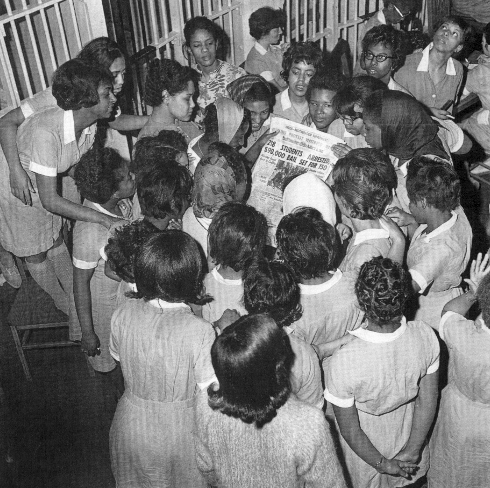 Morgan State students in jail after protests at Baltimore's segregated Northwood theater, 1963.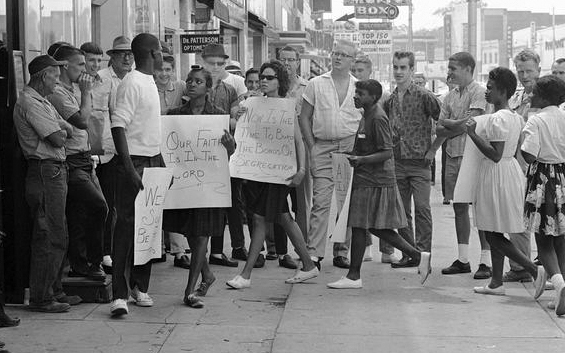 Young protesters surrounded by white mob.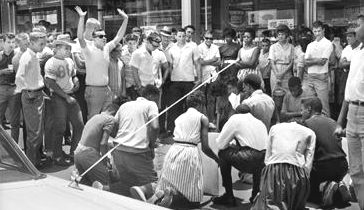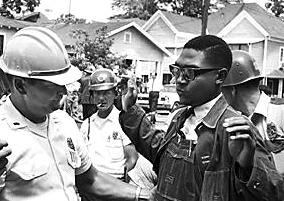 Rev. Richard Boone, SCLC field staff. Off to jail!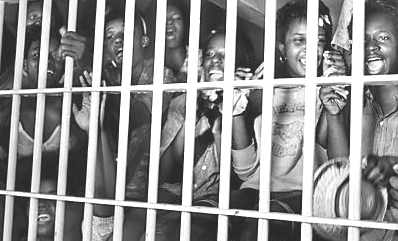 Under arrest for the crime of
defying segregation in Tuscaloosa.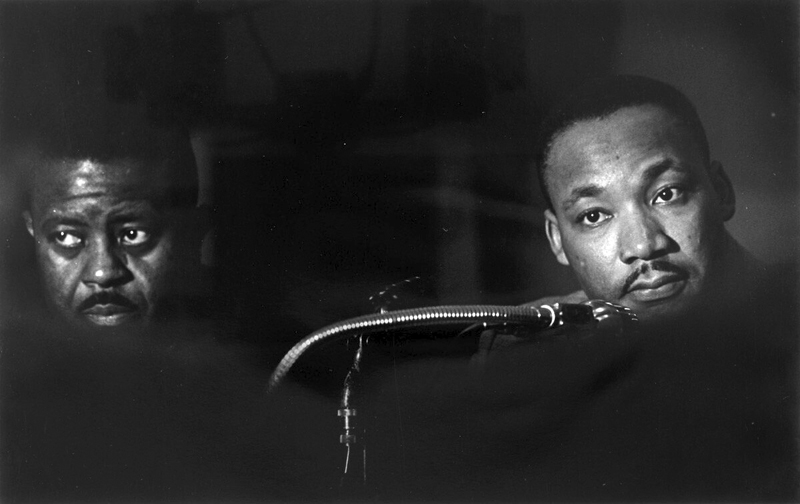 Rev. Raldaph David Abernathy, Dr. Martin Luther King
c1962-1963
Savannah Georgia, 1963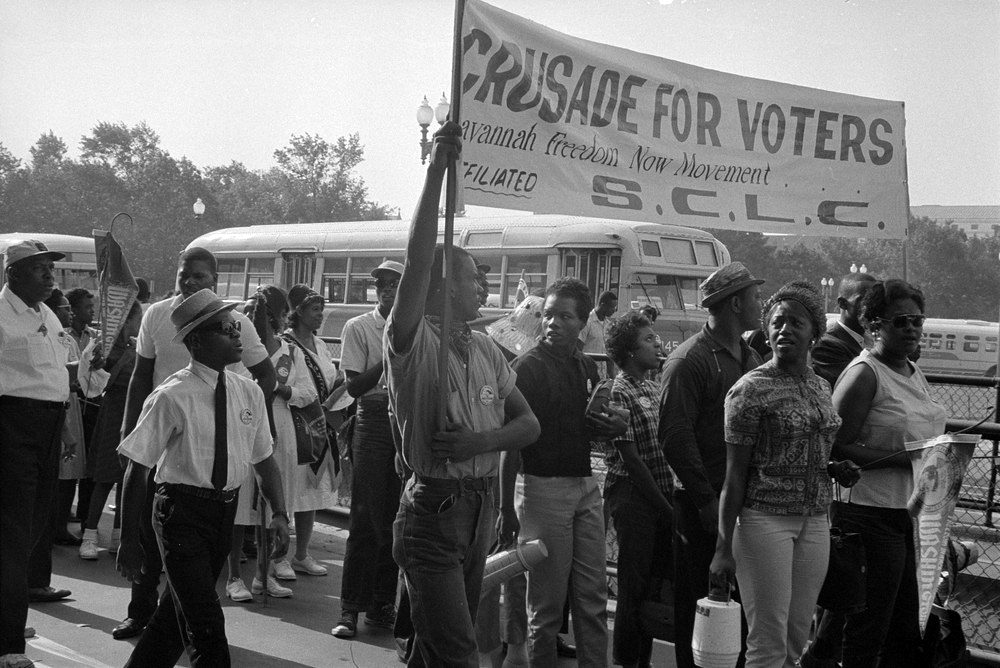 March on Washington, Ben Clark, Chatham County Crusade for Voters, to left of banner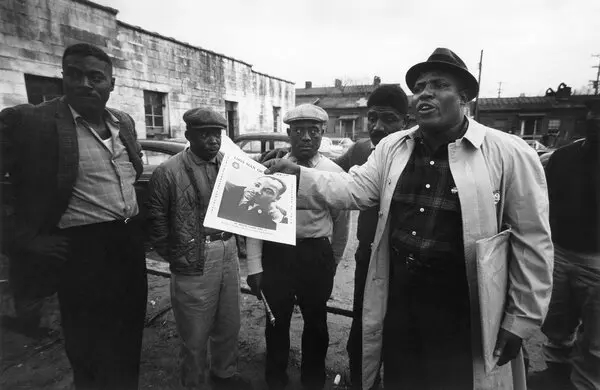 Lester Hankerson ("Big Lester") during a voter registration push outside the Longshoreman's Hall, Savannah, Ga.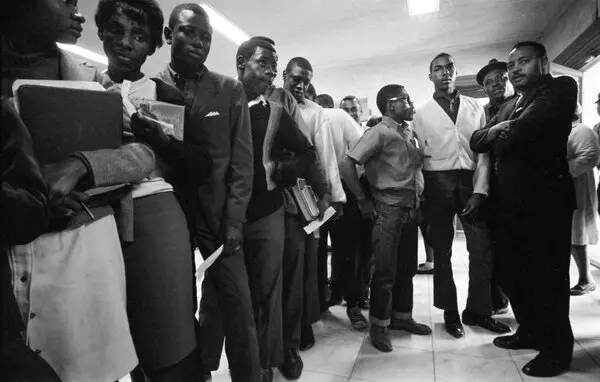 Students protesting for voting rights, Chatham County Courthouse, Savannah GA 1963. Ben Clark and Hosea Williams at right.
Keep on Keeping On...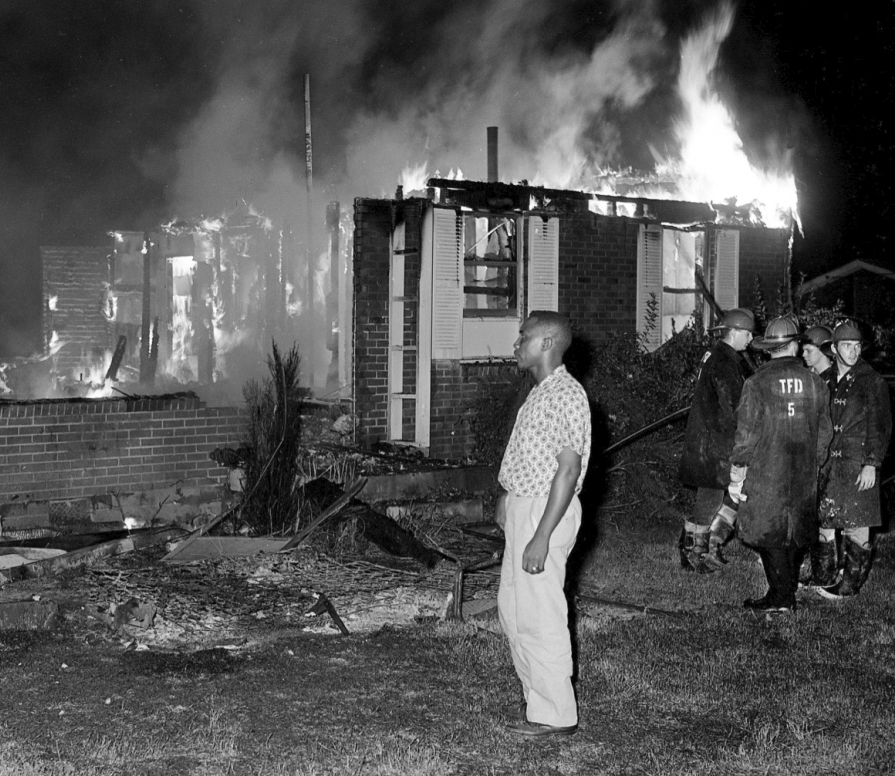 Rev. Cephus Colman integrates the whites-only Tusculum neighborhood of Nashville TN. On August 7, 1962, arsonists destroy his home while firemen make take care that the homes on either side are not damaged.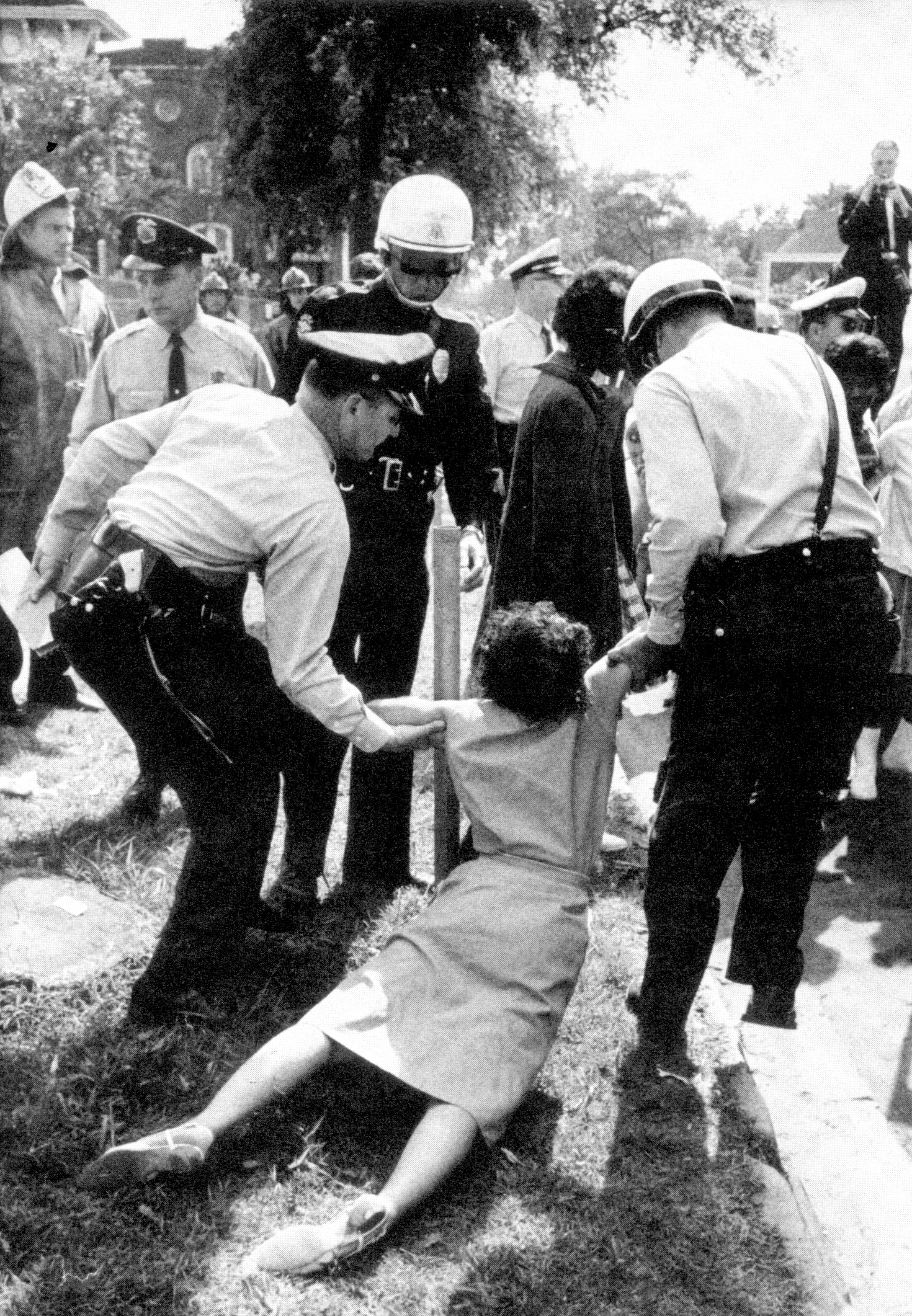 Under arrest! Location and date unknown (probably 1963).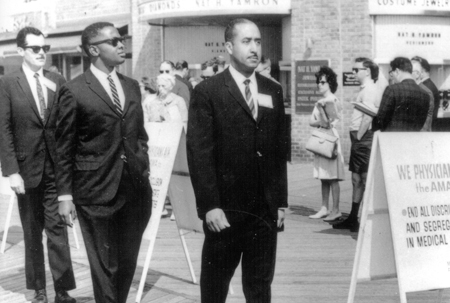 Medical Committee for Civil Rights doctors picketing the AMA convention in Atlantic City to protest segregated health facilities, 1963.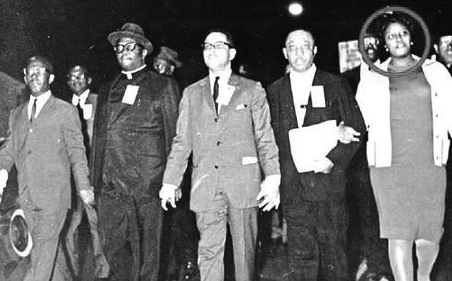 Marching for freedom in New Orleans, 1963
From left march leaders: Lolis Ellie, Rev. A.L. Davis, Ernest "Dutch" Morial, Rev. John Morris, and Oretha Castle Haley.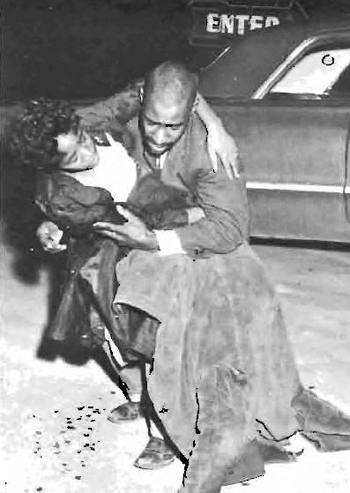 Chapelhill NC, winter 1964. One of hundreds of anti-segregation
protesters doused with freezing water in 15° weather.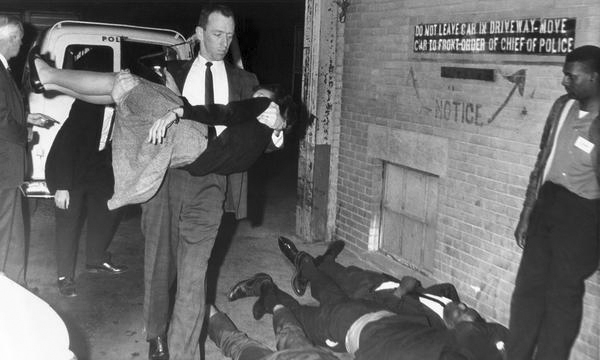 More than 50 CORE protesters are arrested in 1964 for protesting at a Tulsa OK restaurant. They "go limp" forcing police to carry them to the paddy wagon and then from the paddy wagon into the jail.
Cambridge, Maryland: 1963 and 1964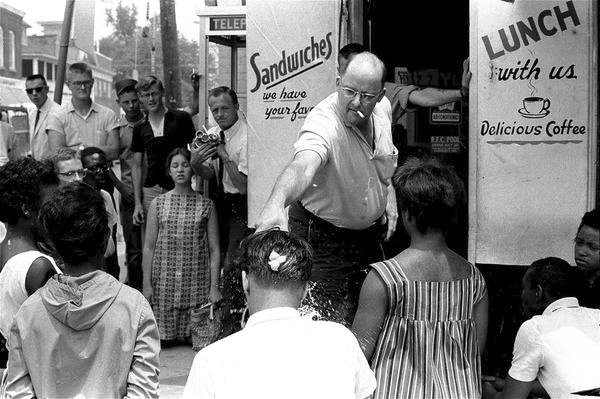 Nonviolent protesters in Cambridge are assaulted by the owner of a segregated cafe, July 1963. The demonstrators are then arrested.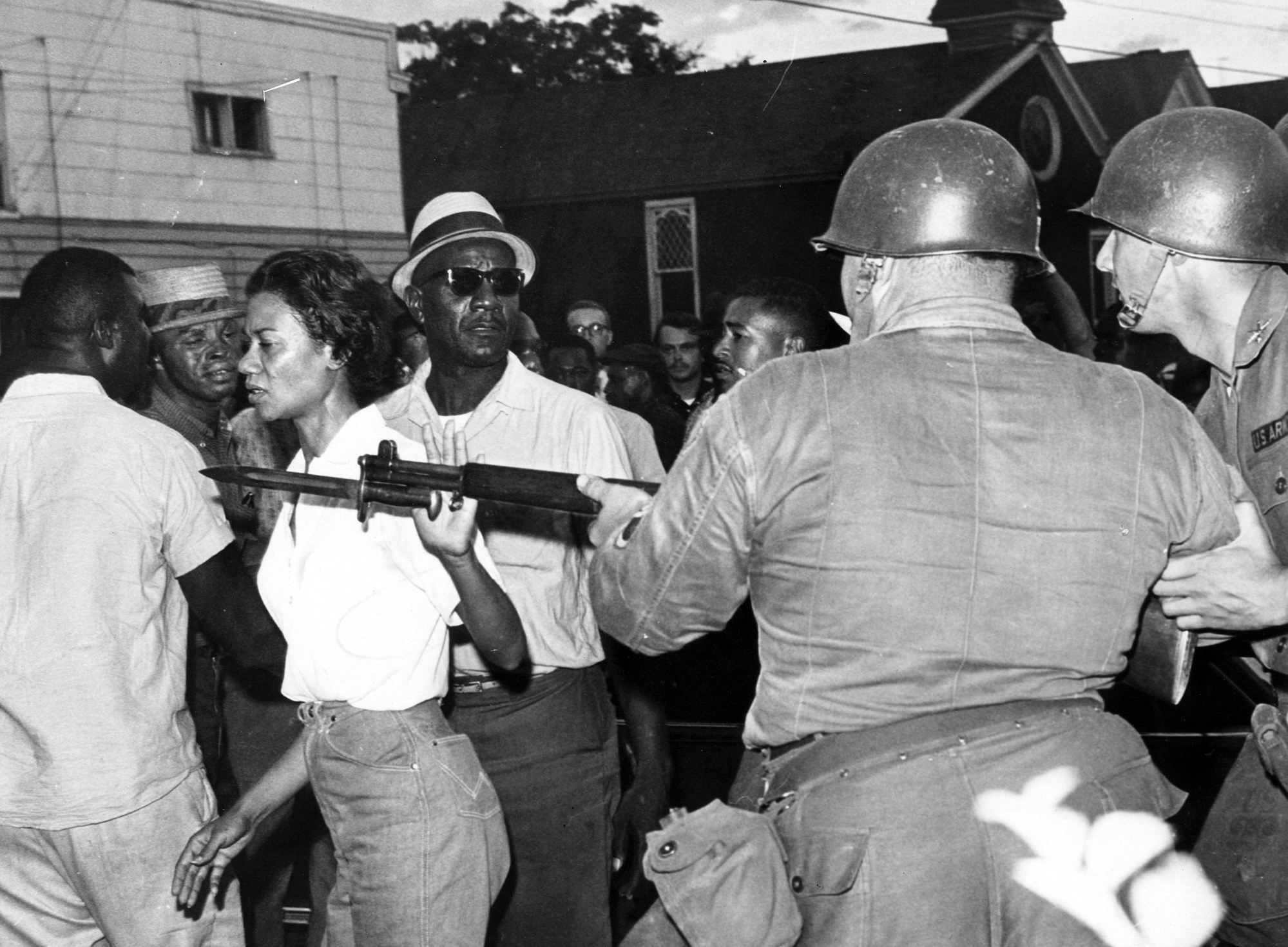 Cambridge Nonviolent Action Committee (CNAC) leader Gloria Richardson stands between Maryland National Guardsmen and protesters, July 1963.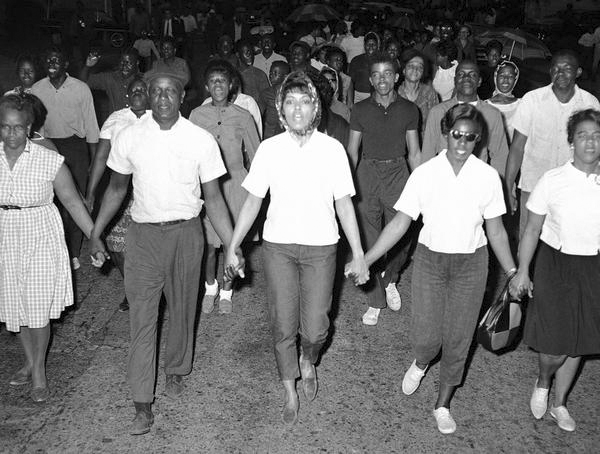 Marching in Cambridge, 1964.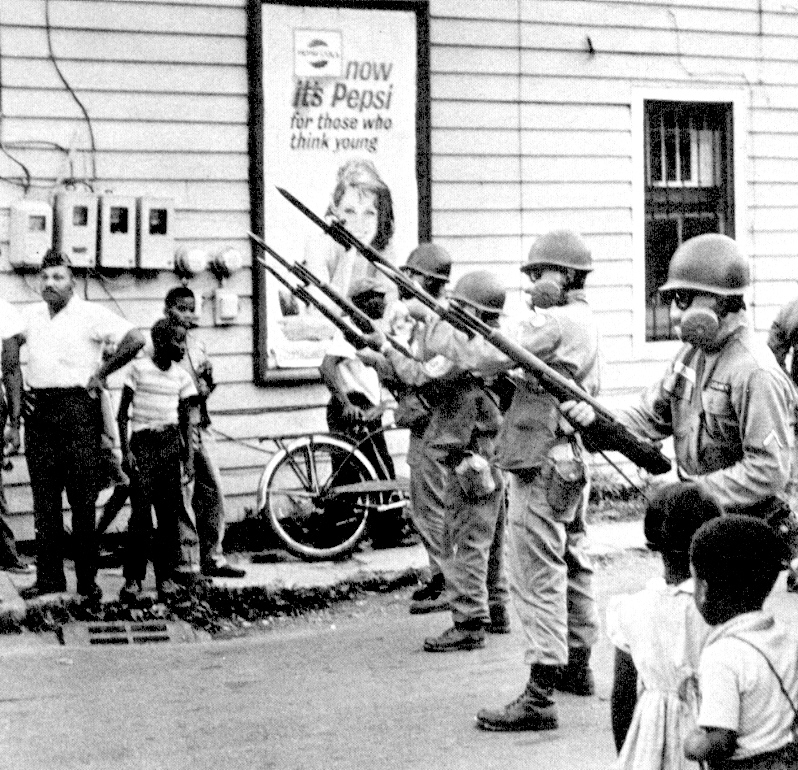 The Maryland National Guard permits a segregated white-only rally for George Wallace, but blocks nonviolent Blacks from protesting, 1964.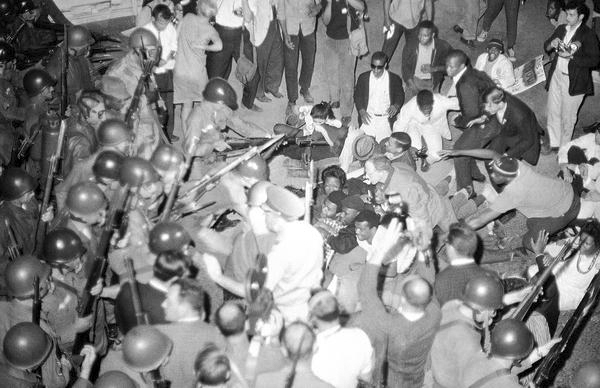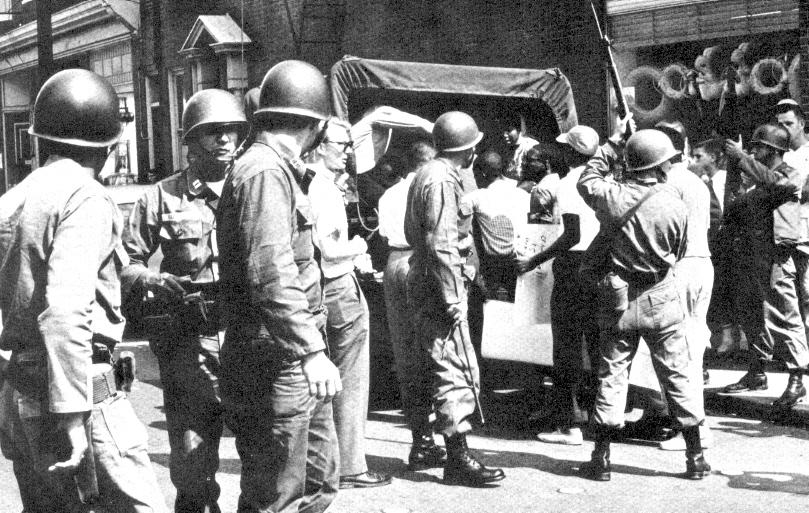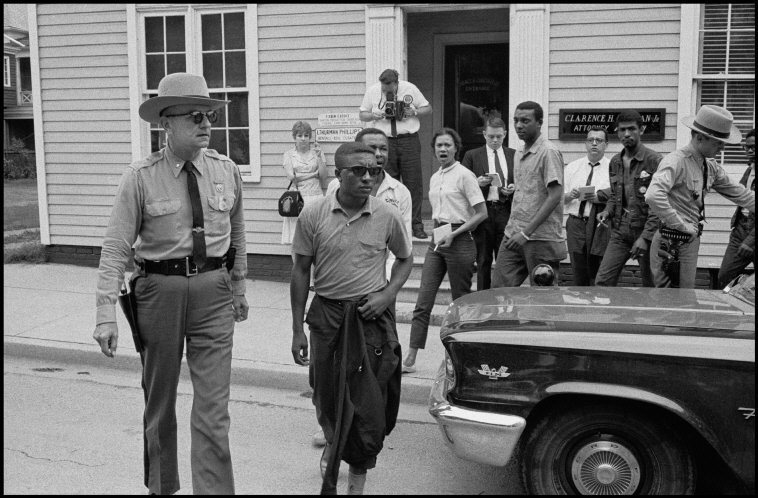 Gloria Richardson, Stokely Carmichael, and Cleve Sellers taken into custody, 1964.