Civil Rights Movement Photographs
The Louisiana Movement
New Orleans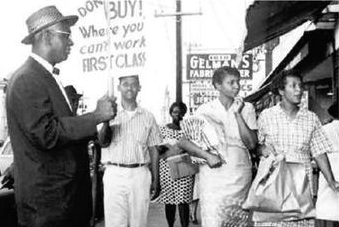 Boycotting white-owned stores on Dryades Street, New Orleans. 1959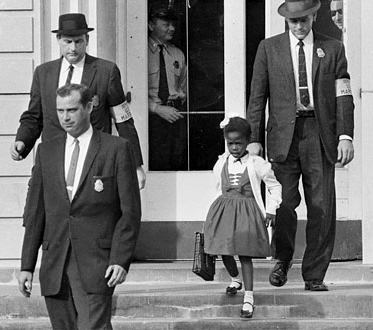 Ruby Bridges, New Orleans, 1960


Picketing against segregation.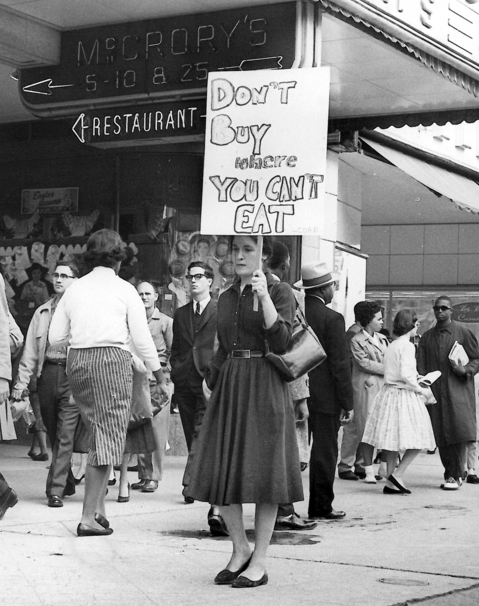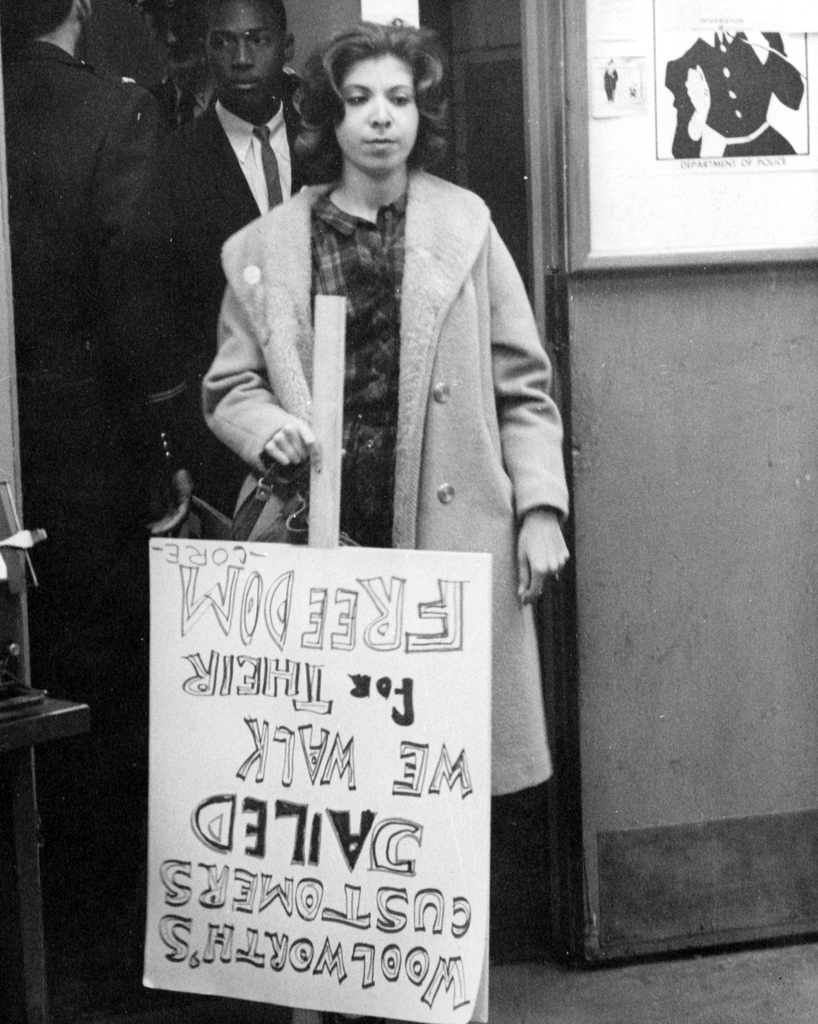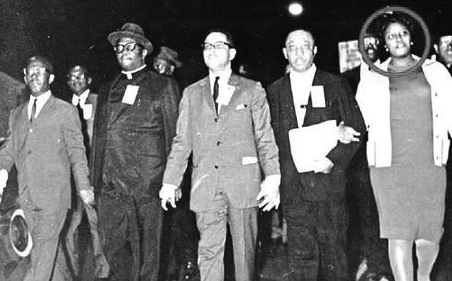 Marching for freedom in New Orleans, 1963
From left march leaders: Lolis Ellie, Rev. A.L. Davis, Ernest "Dutch" Morial, Rev. John Morris, and Oretha Castle Haley.
Freedom Rides
Julia Aarons and David Dennis of CORE on the 1st ride from New Orleans to Jackson.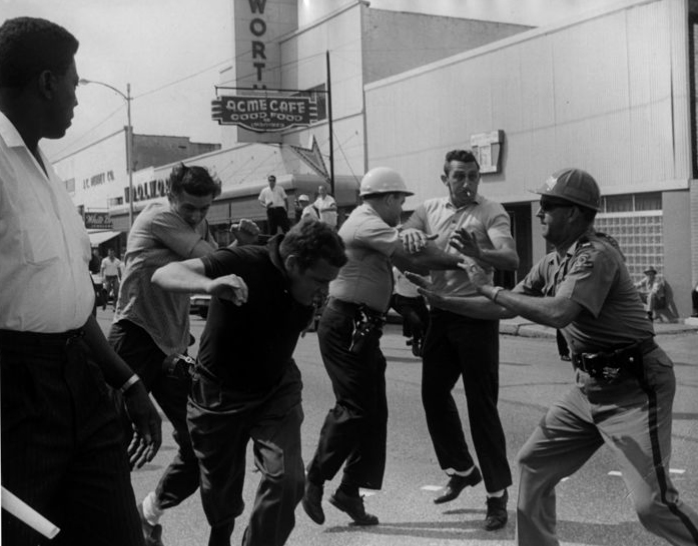 Protest in front of Woolworth's and Acme Cafe, Bogalusa LA. 1964.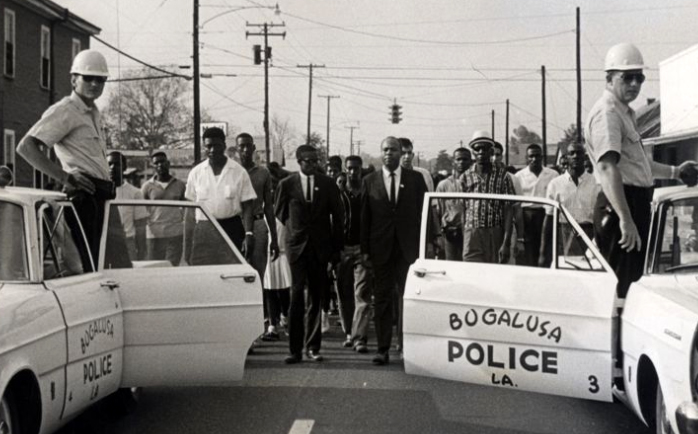 Ronnie Moore, James Farmer, and A.Z. Young lead march, Spring 1965.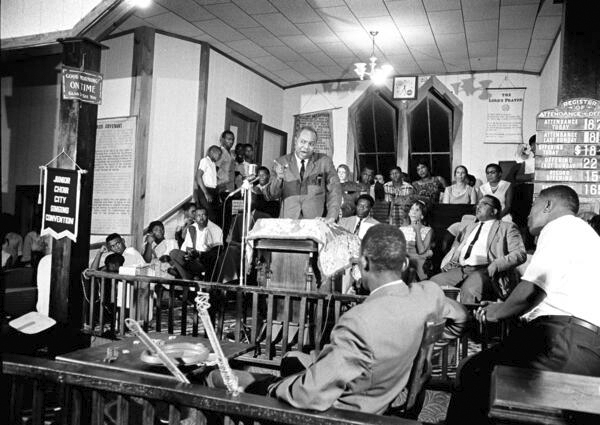 CORE leader James Farmer addressing mass meeting
Greater Ebenezer Baptist Church, June 1965.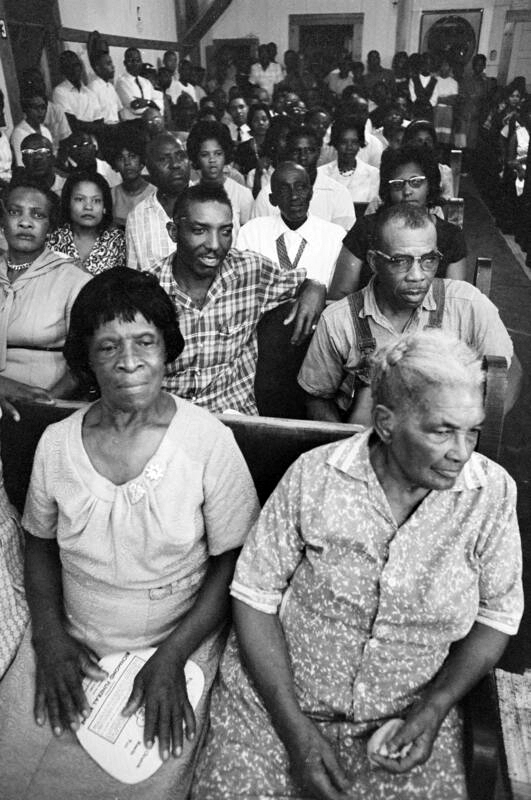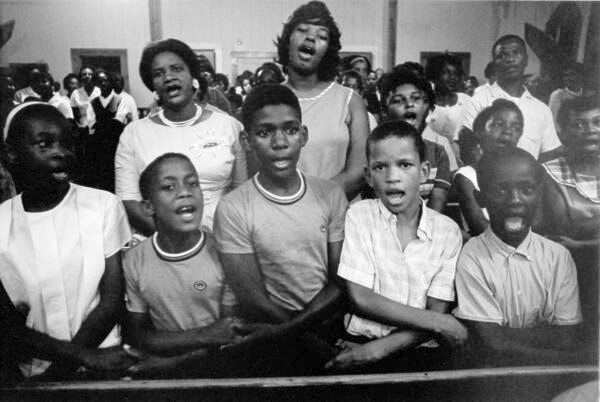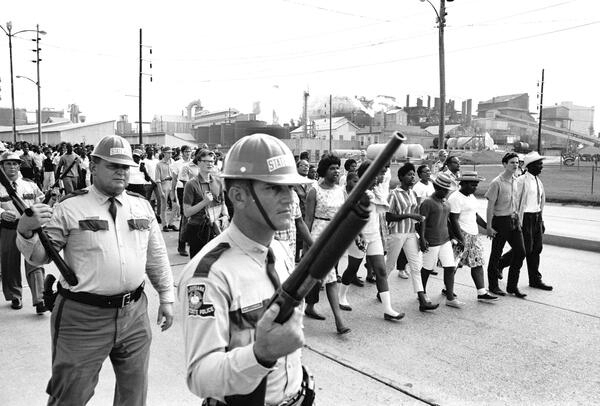 Marching past the Crown Zellerbach paper mill, June 1965.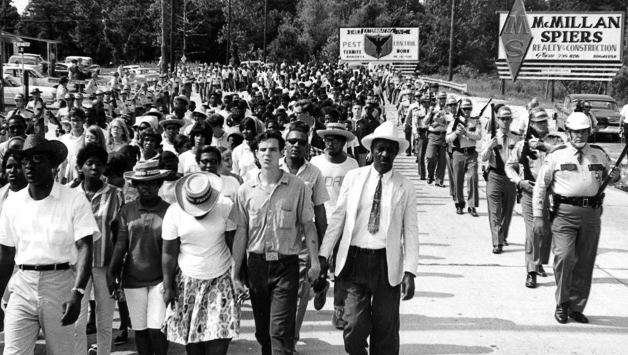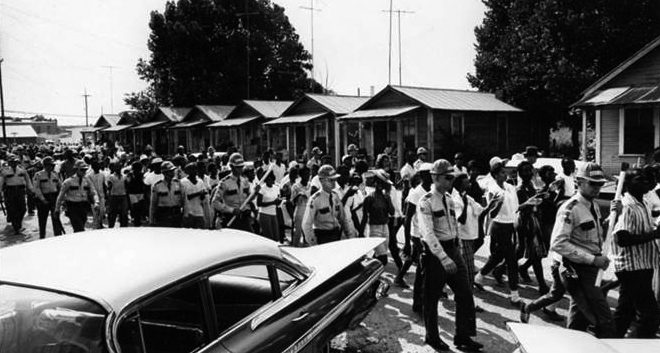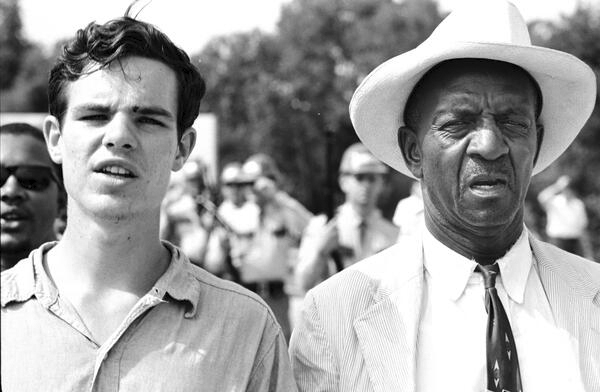 Reverend R. Brown with unidentified civil rights worker.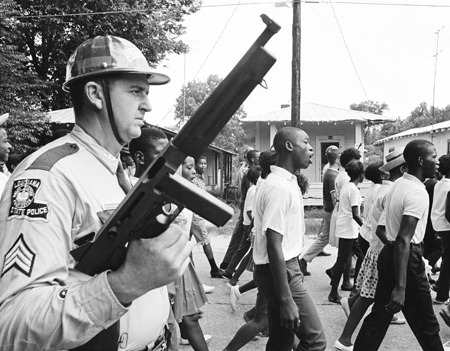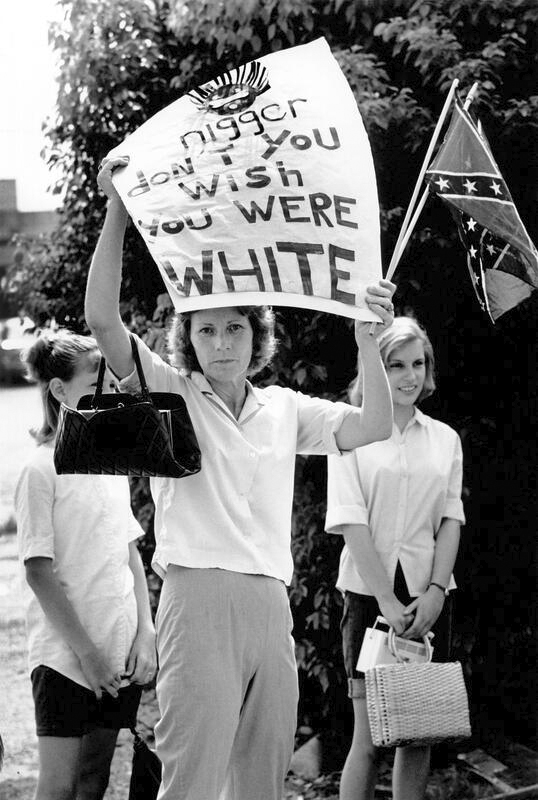 Counter-protesters express their determination
to maintain white-supremacy.

CORE training session, 1966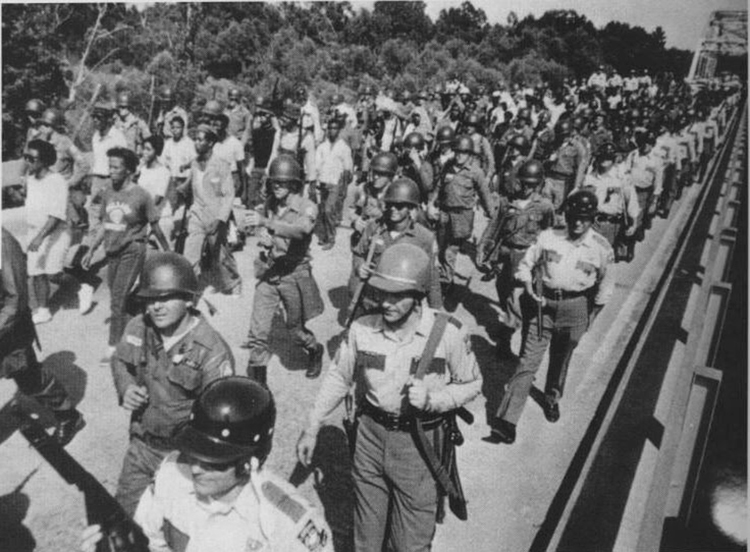 Freedom marchers cross the Amite river on a 10-day march from Bogalusa to the state capitol in Baton Rouge in 1967.
Summer Project
While Freedom Summer in Mississippi got most of the attention, the Congress of Racial Equality (CORE) was simultaneously running a similar summer program in Louisiana.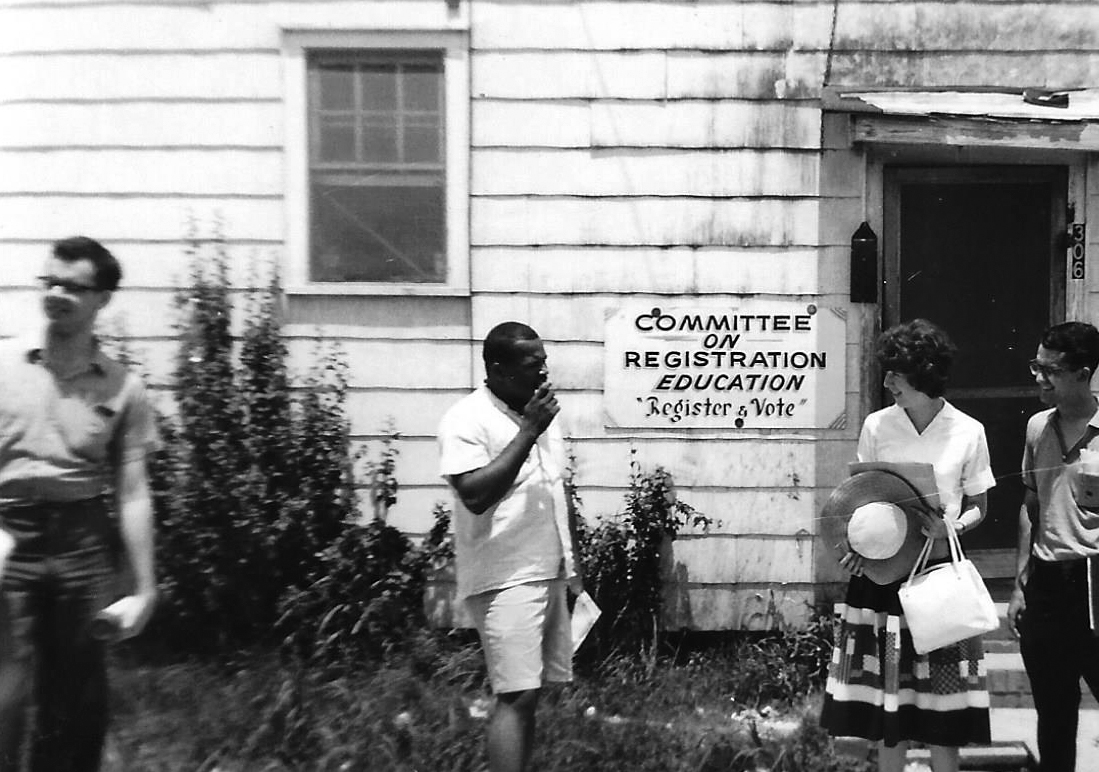 CORE offices Plaquimines Louisiana. CORE leader Spiver Gordon center with unidentified summer volunteers.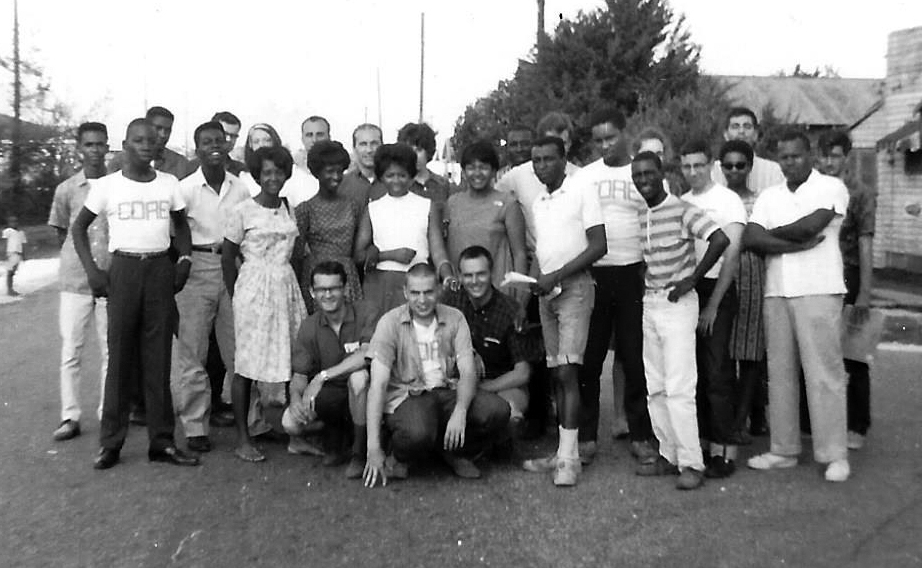 Volunteers and CORE staff during training center in Plaquimines. Among them, Freddie Tolliver, Cathy Patterson, Ruthie Wells, Jim Yates, Dave Kramer, Gloria Davis, Cathy (Fatima) Cortez, Danny Mitchell, Fred Brooks, Sharon Burger, Mike Lesser, Judy Rollins, Spiver Gordon, and Bob Weaver.
Jackson's Nightclub, across the the CORE office in Plaquemines where summer volunteers ate and enjoyed the music after dark.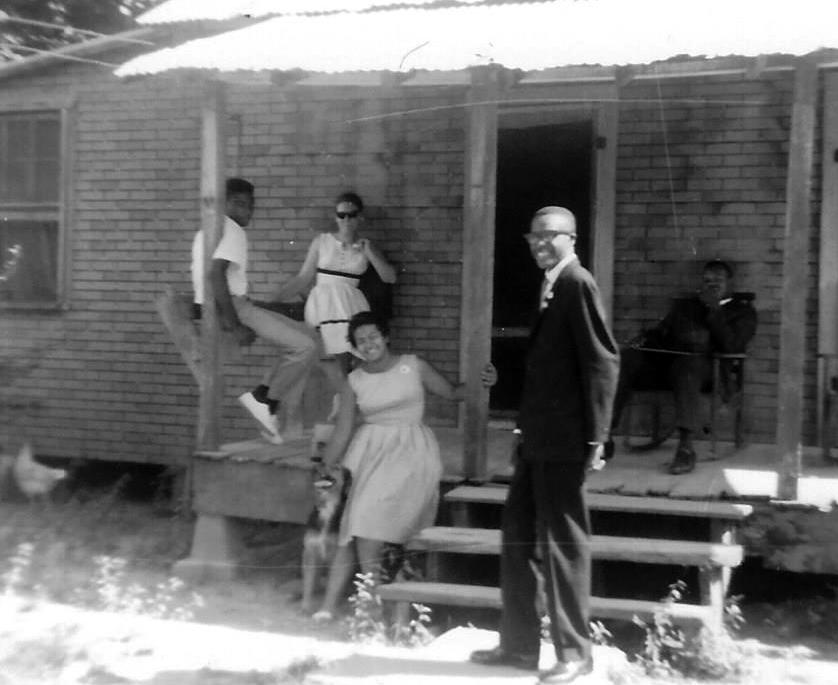 Caulfield home, Lettsworth, Pointe Coupee Parish. CORE project director Ronnie Moore, standing. Cathy (Fatima) Cortez sitting next to dog. Freddie Tolliver and Sharon Burger Townsend sitting on rail. Spiver Gordon in chair.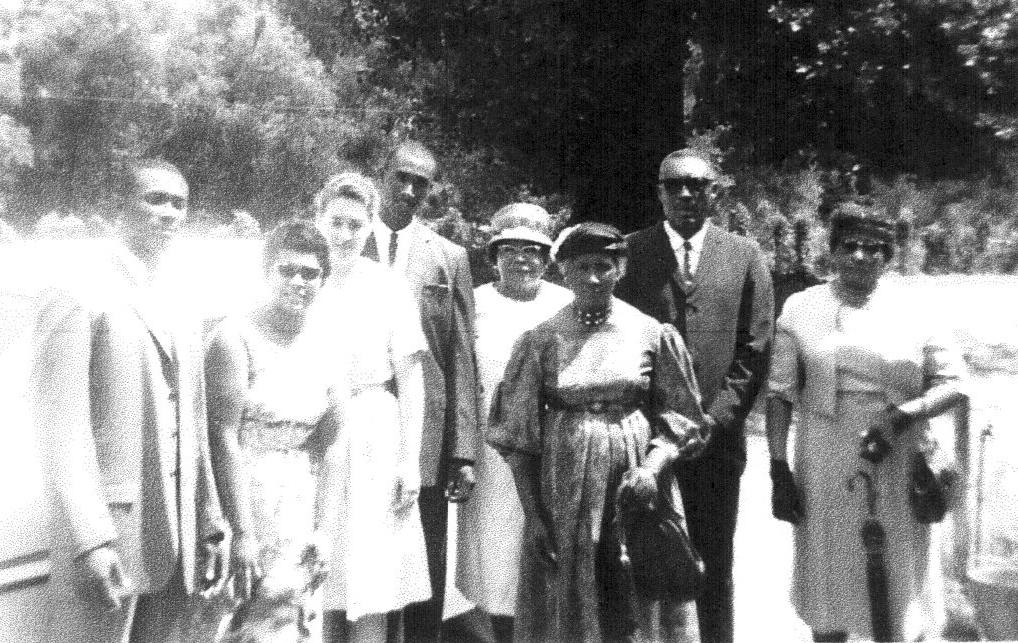 Pointe Coupee Parish. From left, activist Ernest Caulfield, volunteers Fatima Cortez, Sharon Burger, activist Joseph Caulfield and his aunt, mother, father and activist Sargeant Caulfield, and neighbor.
Other
Copyrights © to these photographs belong to the photographers. Commercial use of these pictures is prohibited without the express written permission of the photographer. To identify the photographer (if known), simply let your cursor hover over the image to display the photographer's name, or view the image metadata.
---
© Copyright
Webspinner: webmaster@crmvet.org
(Labor donated)