Civil Rights Movement Photographs
Down to the Grassroots
"Where the broom don't sweep
the dirt don't move."
After the sit-ins, after the freedom rides, a small band of dedicated sisters and bothers turn their backs on the ivy-halls of academe and forego their future careers. They leave the college campus to carry the Freedom Movement down into the soggy swamps of Louisiana, the mean little towns of Mississippi, the red-dirt roads of Alabama, the piney woods of Georgia, and every hamlet and plantation of the segregated South. The press calls them "Civil Rights Workers," but to the southern Black communities who shelter and guard them they are "Freedom Riders" and "Freedom Fighters."
Albany GA. Praying outside city hall that the Freedom Riders arrested in December 1961 will receive a just verdict. Their prayers were not rewarded.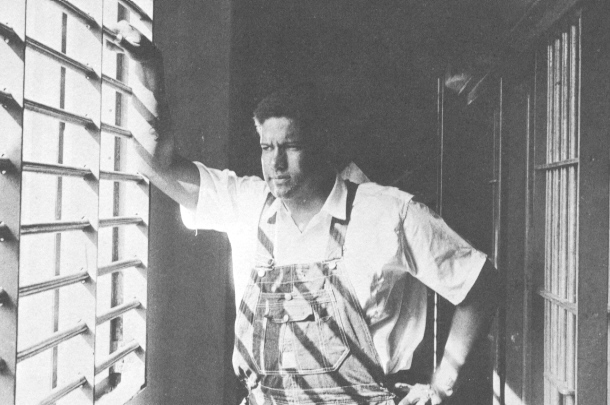 James Forman of SNCC doing time in jail.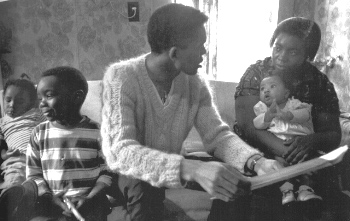 George Ball of SNCC working down at the grassroots.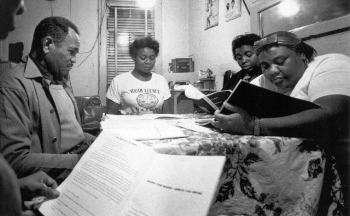 Mississippi NAACP organizer Vera Piggy conducting a voter registration class. Going over the procedures, filling out the application, studying the literacy test questions.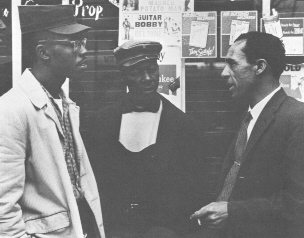 CORE organizer Frank Robinson working the streets, Sumter, SC.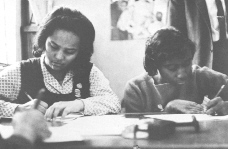 Organizing is a family calling. Frank Robinson's daughter teaching voter registration, Sumter, SC.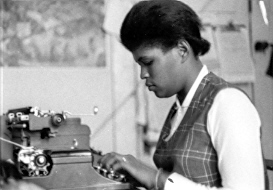 There are no computers, faxes, cell phones, or copy machines. Flyers, notices, and reports are typed on old, donated typwriters.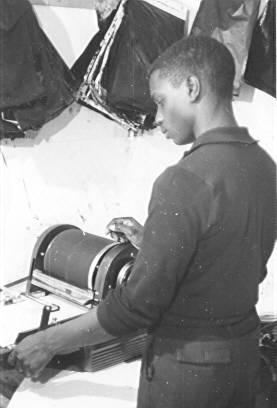 There are no copy-shops or money to pay professional printers. Newsletters are cranked out on mimeograph machines and hand-collated on long tables.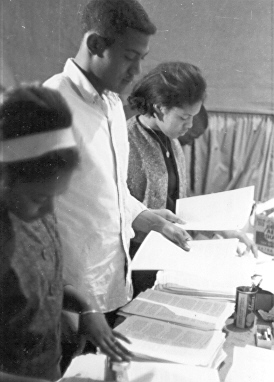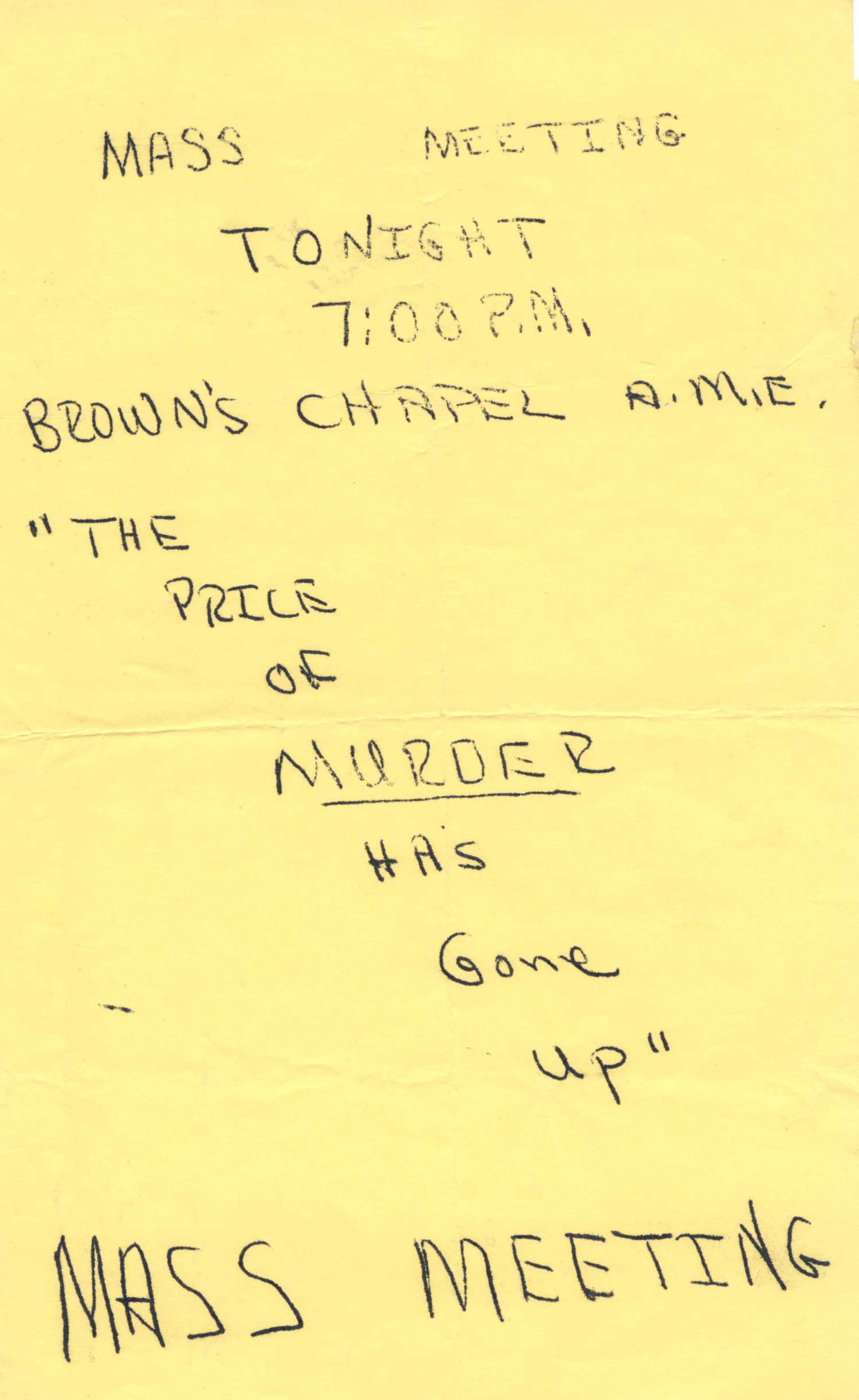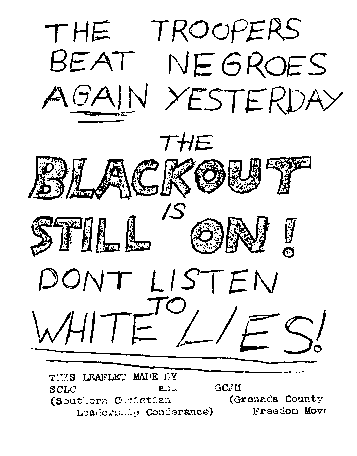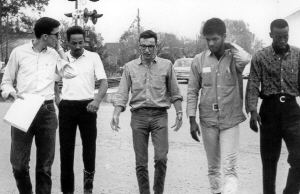 Released from jail in Gould, Arkansas, 1964. From left: Bill Hansen, unidentified, Frank Cieciorka, Cleve Sellers, unidentified.
..we're gonna talk, talk, with our minds on freedom..
Protests, movements, organizing, all need planning and consensus. That means meetings. Many, many, many meetings. Long meetings. Hard meetings.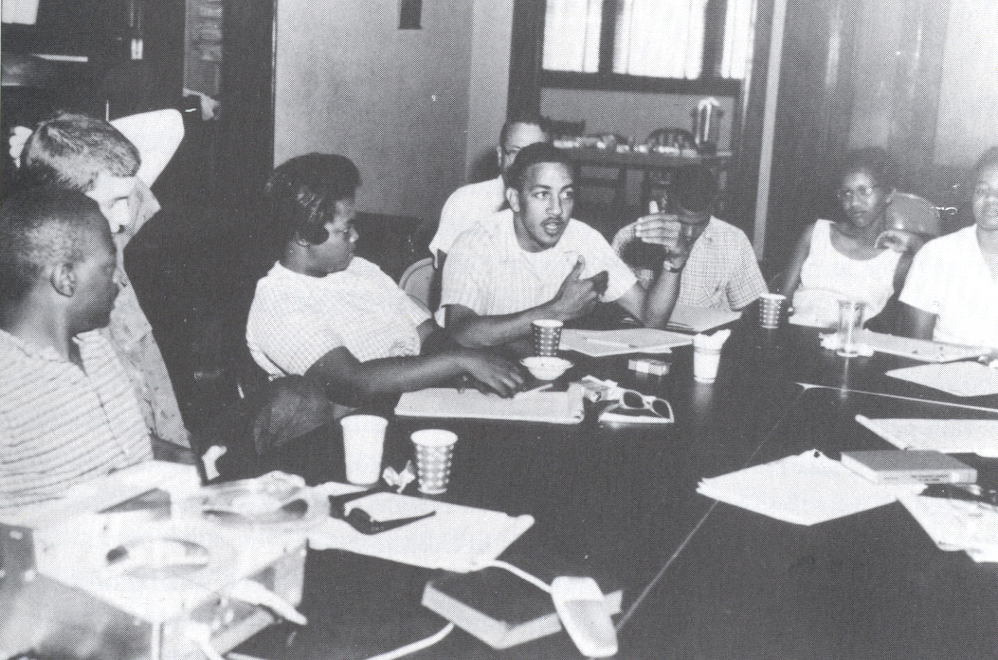 SNCC meeting, Alabama, 1962. From left: Reggie Robinson, Bill Hansen, Rutha Harris, Charles Jones, unidentified (behind Charles), Cordell Reagon, Ruby Doris Robinson, unidentified.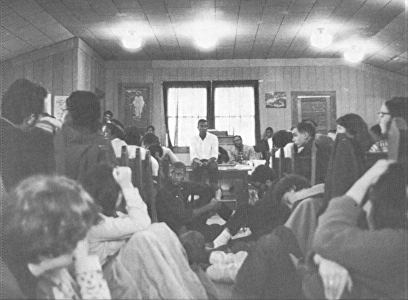 COFO staff meeting, Hattiesburg Mississippi, 1964.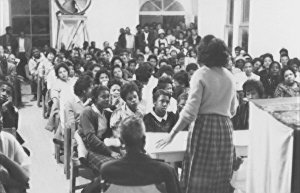 Mass community meeting to discuss voter registration and the MFDP in Benton County, MS. 1964.
..And a Song Shall Rise.
Singing sustains and energizes us through danger and fear. Through long days and longer nights; through cold, hard winters; and hot, fierce summers, "freedom songs" nurture us, protect us, and keep us sane. They are the expression of our ideology, and the songs we sing together are the pledge of trust and committment that we make to each other.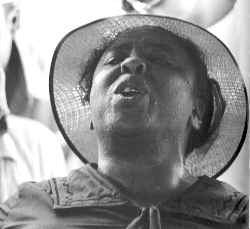 "What could be more natural?
After sorrow, comes joy."
Fannie Lou Hamer on the Meredith March Against Fear, Mississippi, 1966.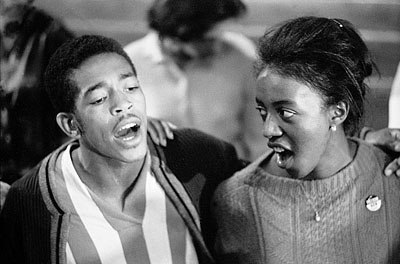 Hollis Watkins & Arvenna Hall of SNCC, after being released from jail. Jackson, MS, 1963.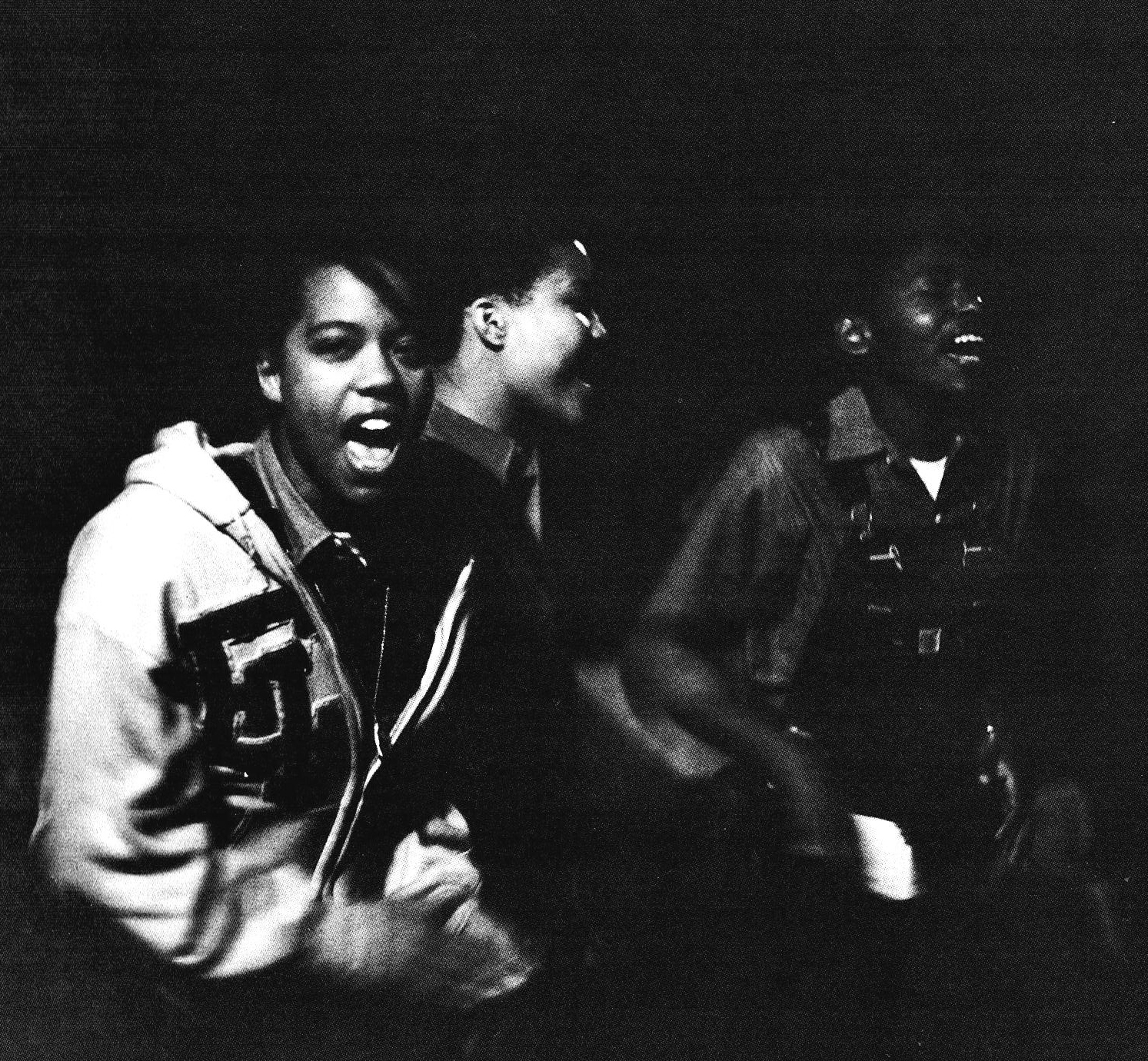 SNCC organizers Donna Richards, Euvester Simpson & Gwen Gillion

SCLC Freedom House, Selma AL.
From left: unidentified, SCLC Alabama Director
Albert Turner, Bruce Hartford,
Rev. Richard Boone,
Chuck Fager.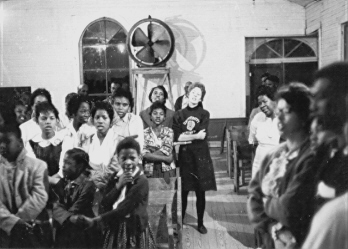 "We Shall Overcome" at the end of a mass meeting in rural Benton County, MS, 1964.
SNCC & SCLC staff and community leaders gathering their courage for the march over the Edmund Pettus bridge on "Bloody Sunday." Selma, Alabama. 1965.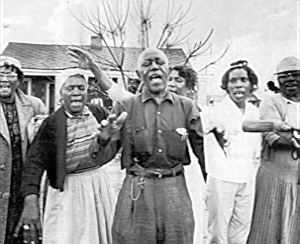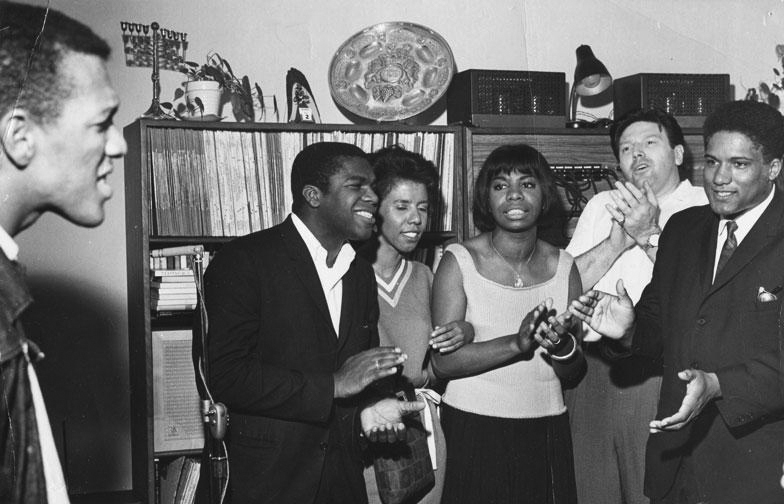 Ivanhoe Donaldson (SNCC), Chuck McDew (SNCC), Loraine Hansberry, Nina Simone, Theodore Bickel, James Forman (SNCC) in Bickel's New York home. Date unknown.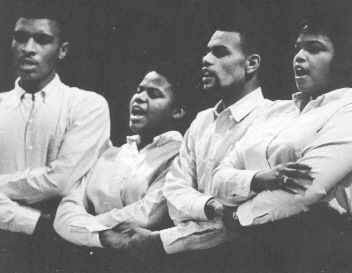 SNCC Freedom Singers from Albany GA in performance.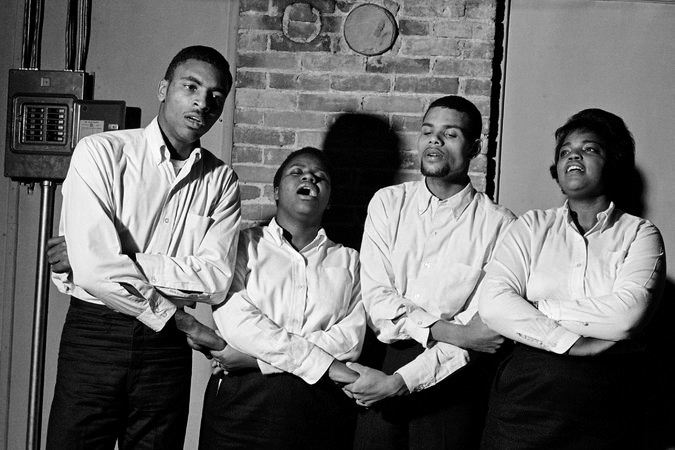 SNCC Freedom Singers, Charles Neblett, Bernice. Reagon, Cordell Reagon, and Rutha Harris.
Copyrights © to these photographs belong to the photographers. Commercial use of these pictures is prohibited without the express written permission of the photographer. To identify the photographer (if known), simply let your cursor hover over the image to display the photographer's name, or view the image metadata.
---
© Copyright
Webspinner: webmaster@crmvet.org
(Labor donated)