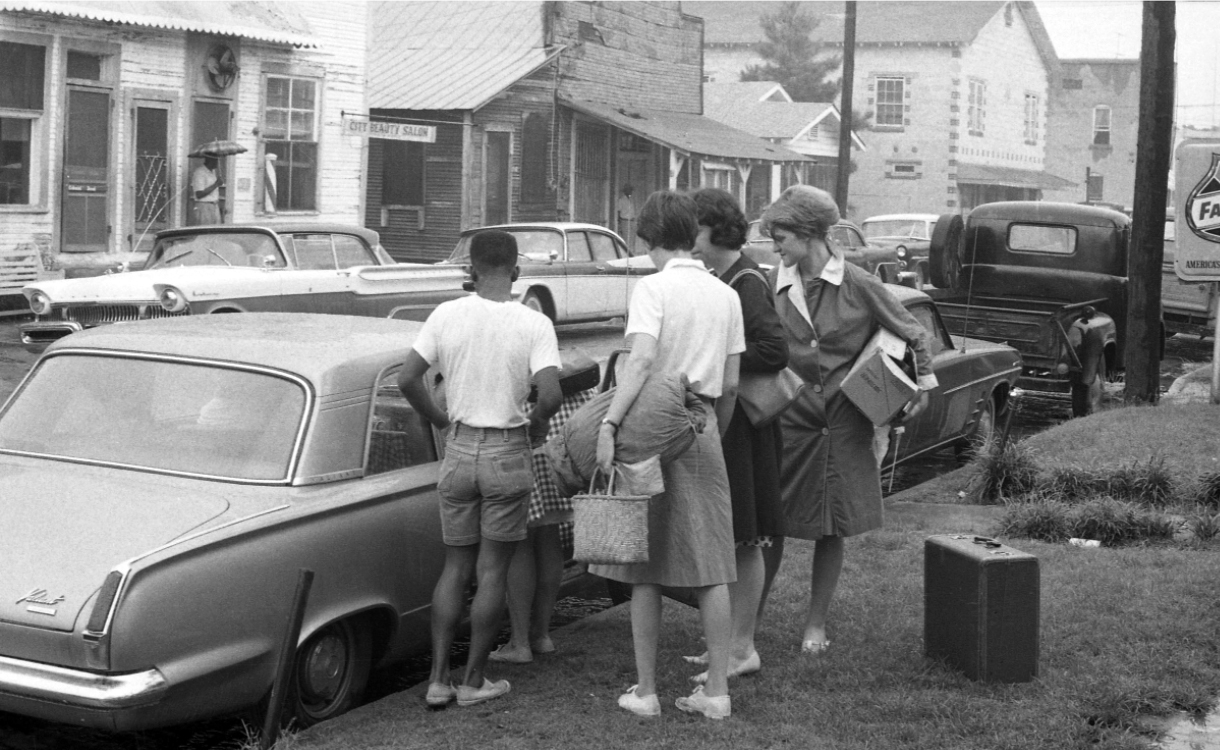 Summer volunteers arriving in Hattiesburg, June 1964.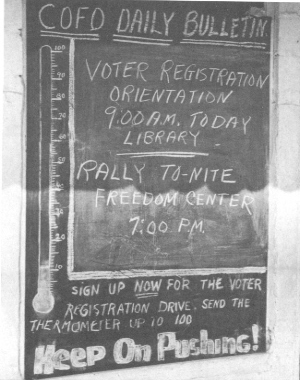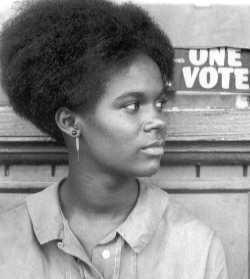 Hattiesburg activist Gracie Hawthorne in front of COFO headquarters.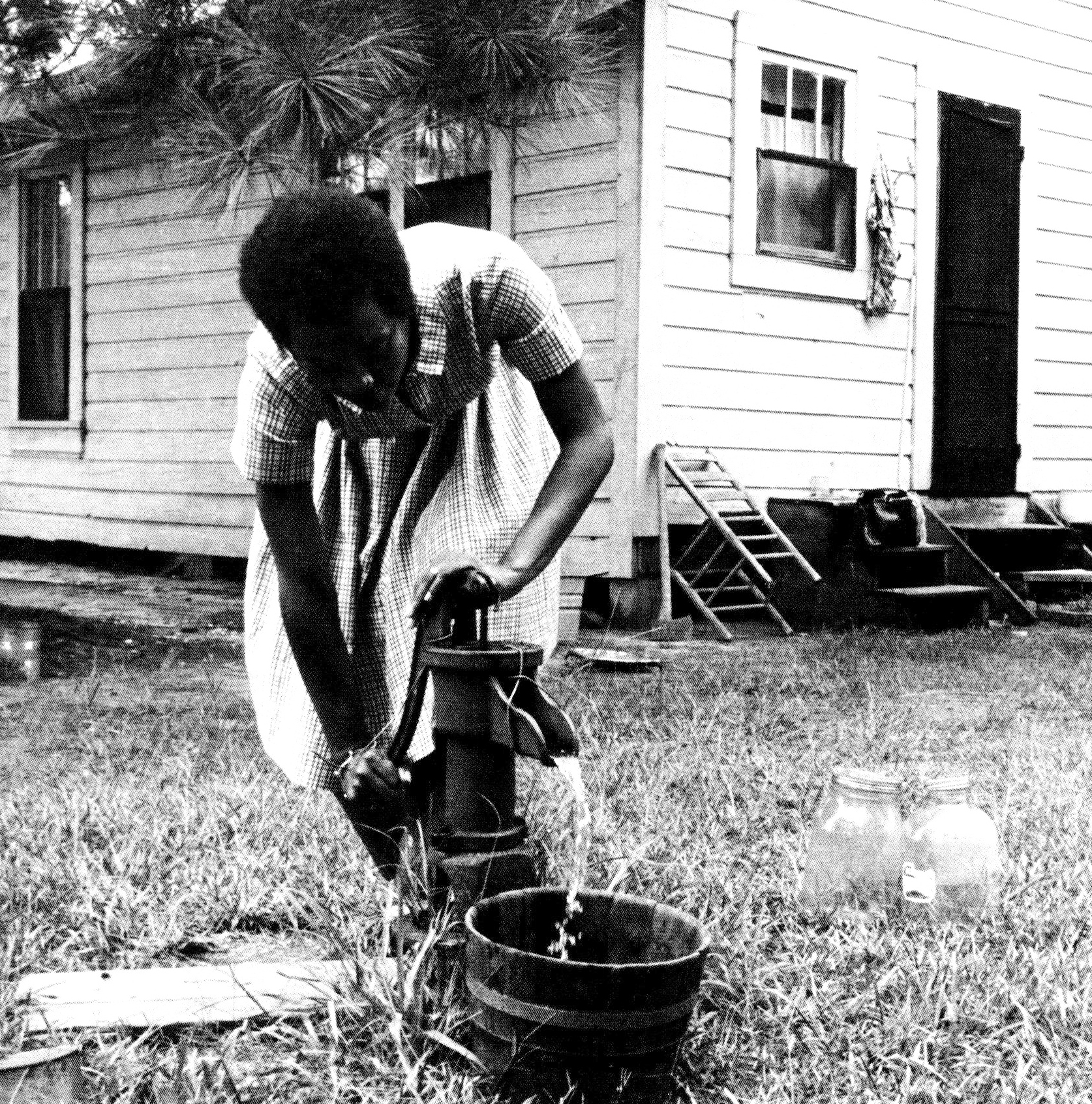 Volunteer Lorne Cress in Palmer's Crossing
Hattiesburg activist Doug Smith in COFO office.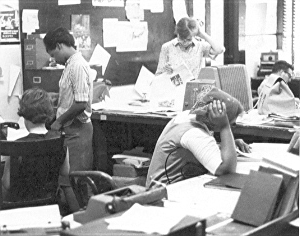 COFO office, Hattiesburg, MS. From left to right, volunteers Terri Shaw, Joyce Brown, Nancy Ellin, Sheila Michaels, unknown.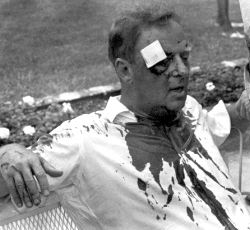 Rabbi Arthur Lelyveld, Hattiesburg, MS, 1964. After being beaten by a white racist with a tire iron.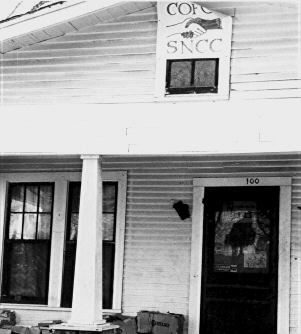 "Freedom house," Holly Springs, MS. Across the street from Rust College.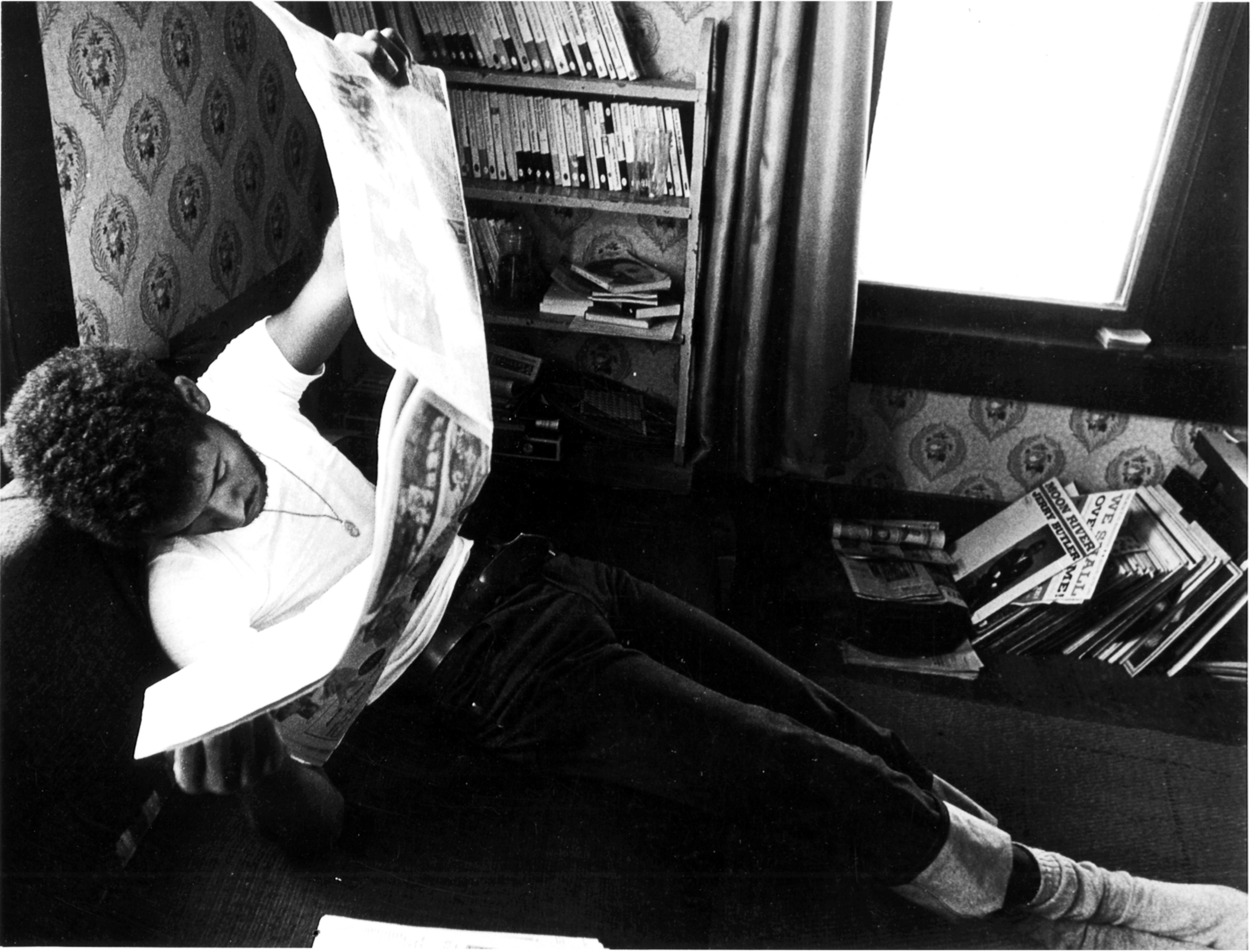 Holly Springs project director Cleve Sellers in the freedom house.
After a cross is burned in front of a freedom house, it is turned into a freedom sign.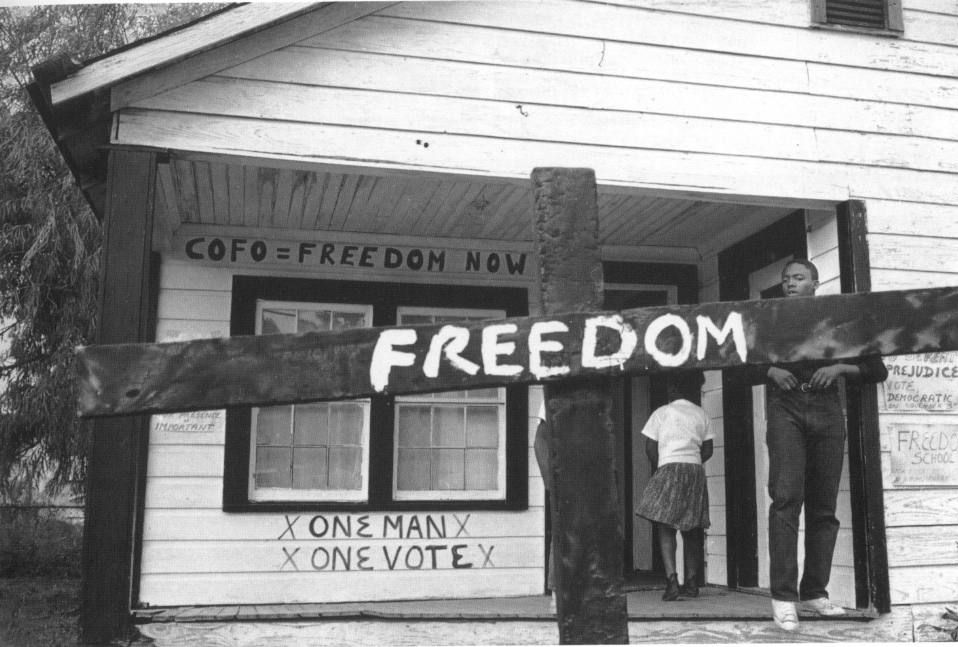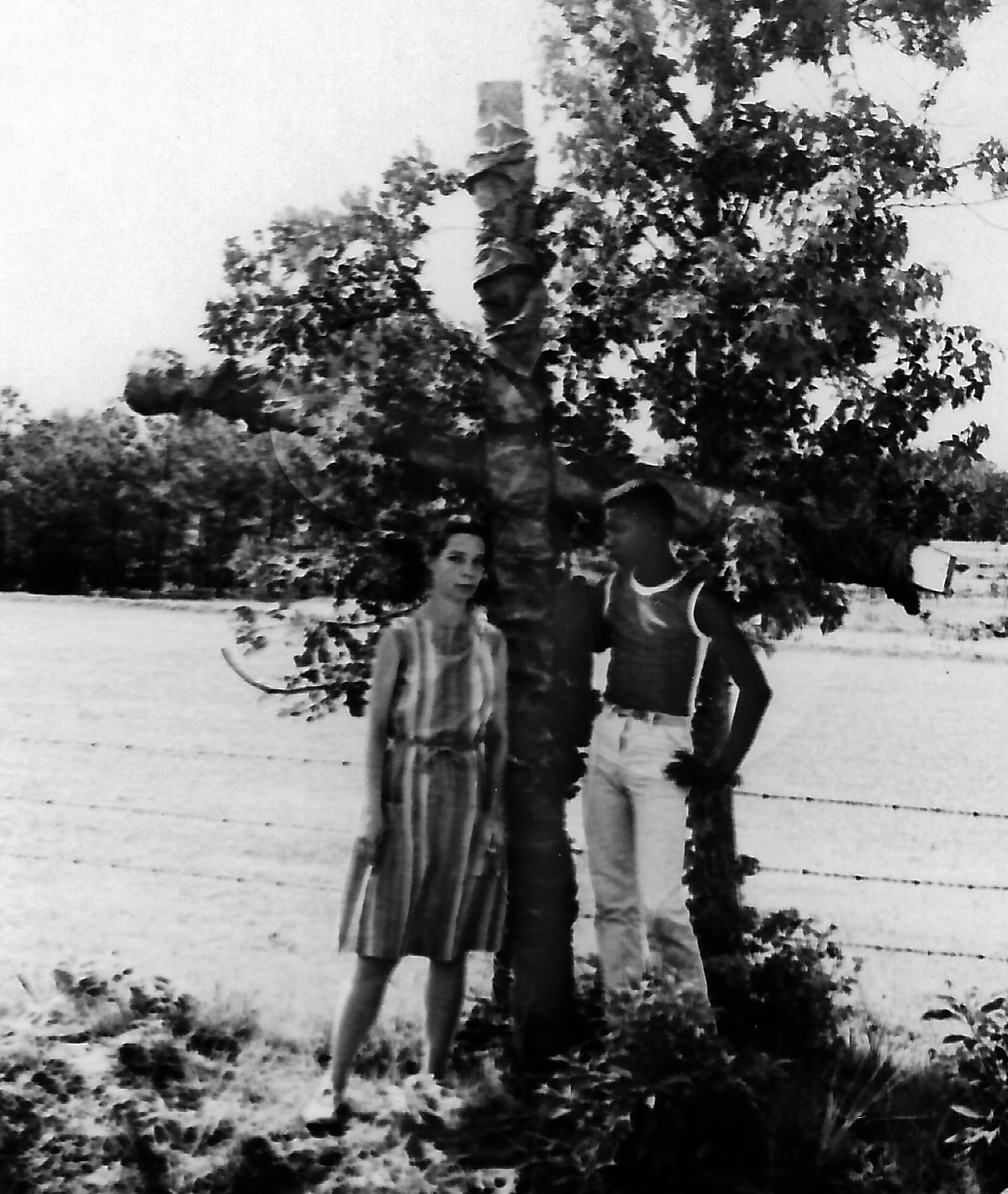 Charred remnant of a cross burned in front of Leake County movement center in the Harmony community. Volunteer Jane Adams and unidentified local activist.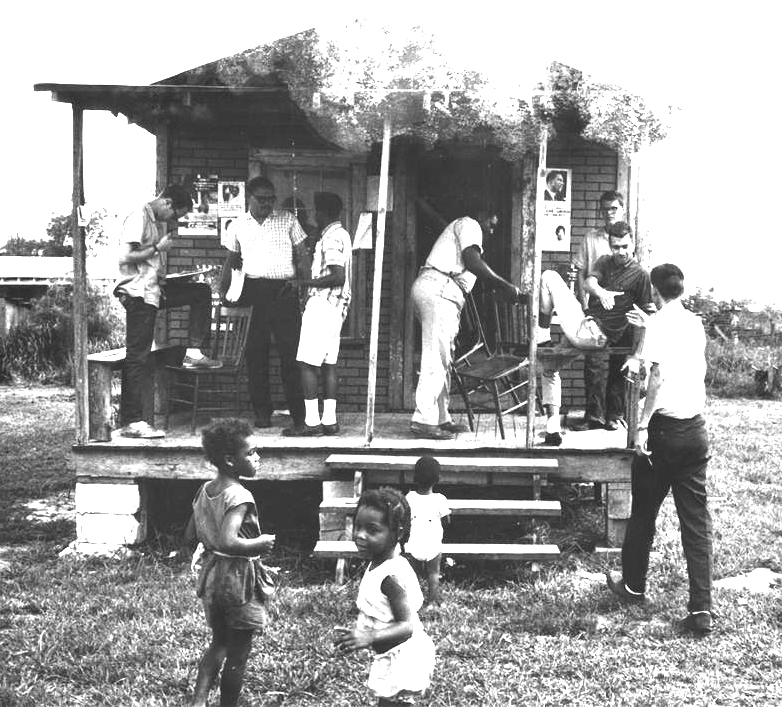 COFO office, Gulfport. Sam Walker and Lawrence Guyot on porch at left (others unidentified).
Meridian CORE/COFO/MFDP Office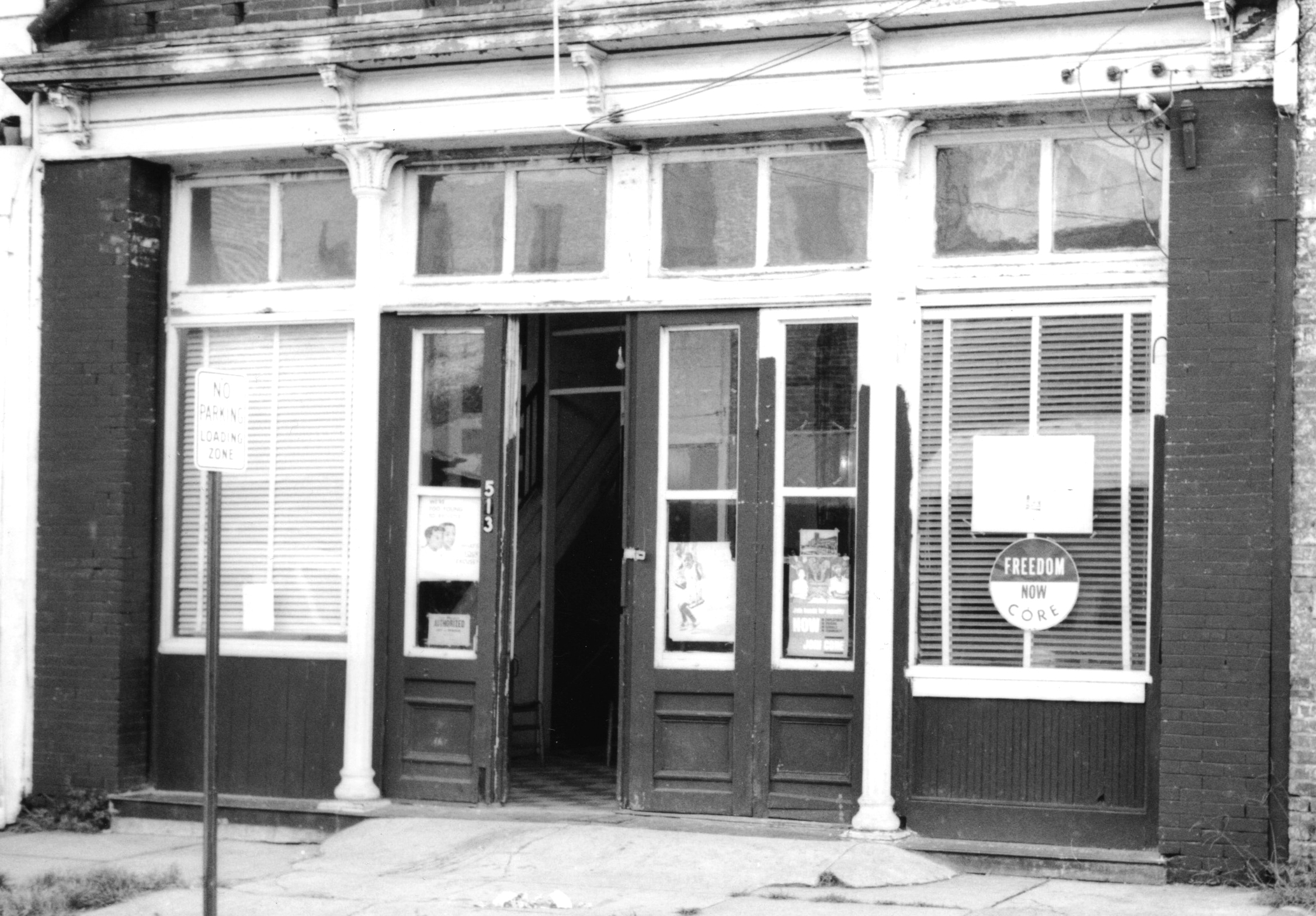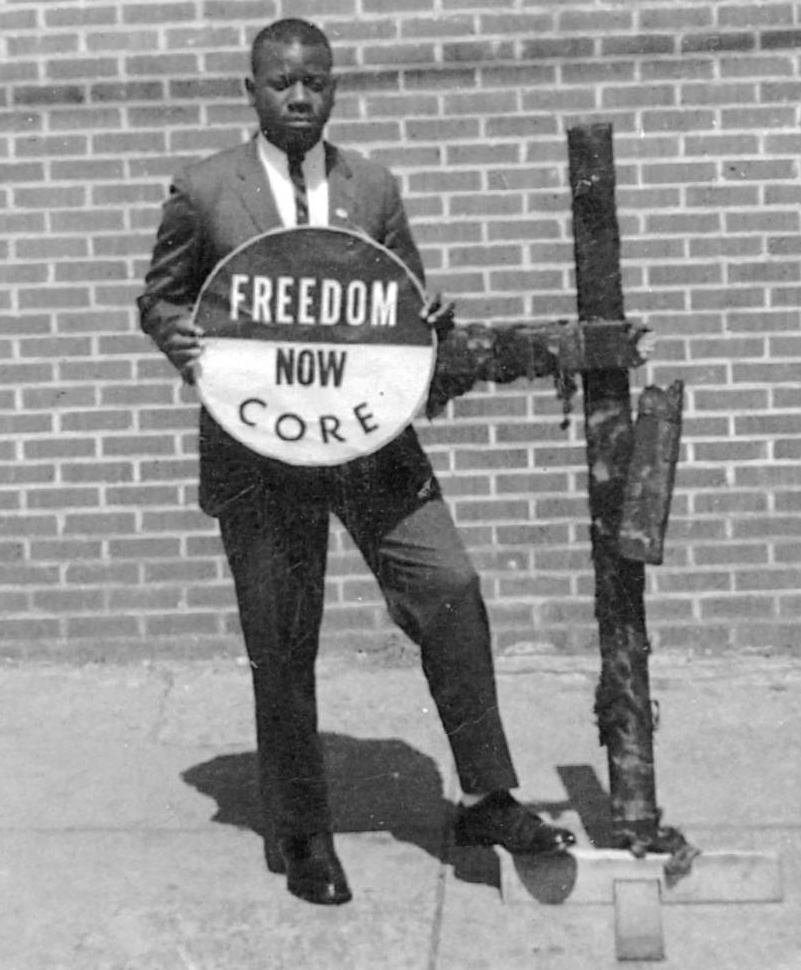 George Smith beside a cross that was burned in front of the home of a local activist. Meridian, MS. 1964.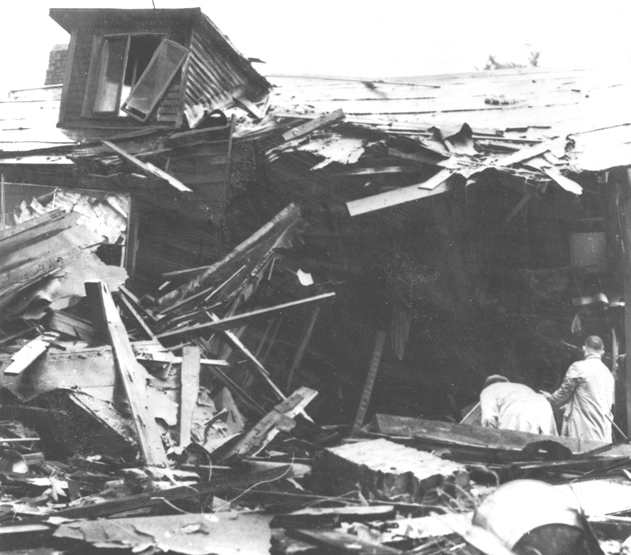 The Freedom House in Vicksburg is bombed.

Guarding the Freedom House at night.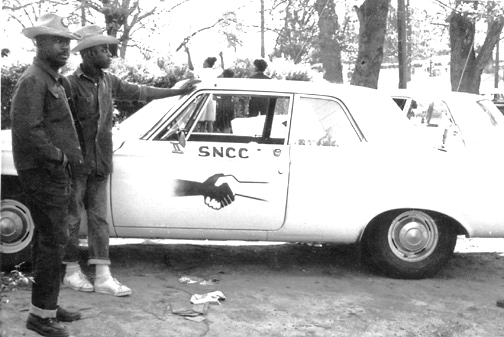 Holly Springs, MS. Hardy Frye & Howard Jeffries standing next to our project's Plymouth with the SNCC logo that I had painted on the door. We had decided that we were not going to keep a low profile but rather make it clear who we were & what we were about. After about a week we got the word to get rid of it. The insurance company said it made too inviting a target & unless it was removed they would void our insurance. So we took it off. — Frank Cieciorka.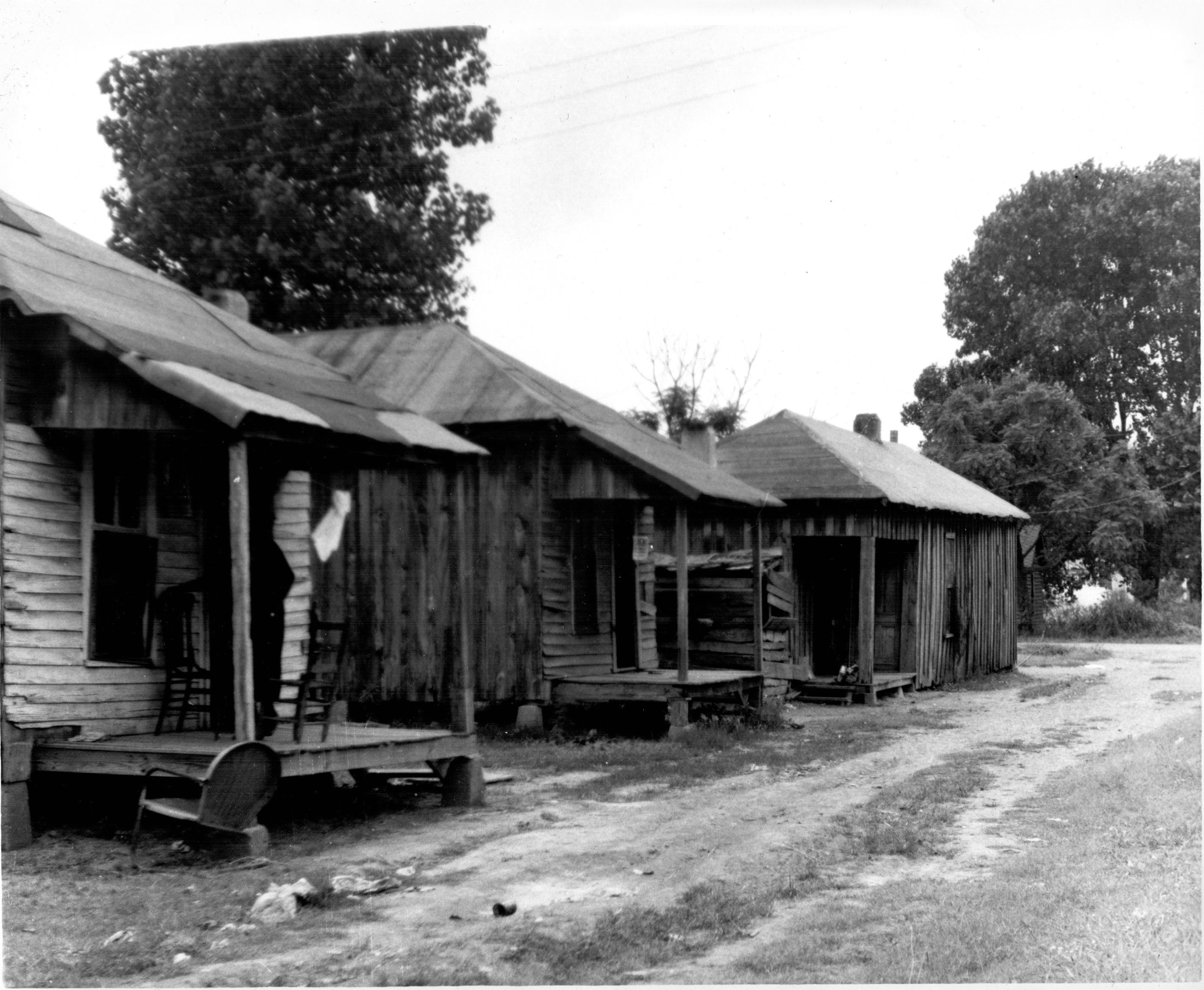 Sharecropper shacks, Holmes County.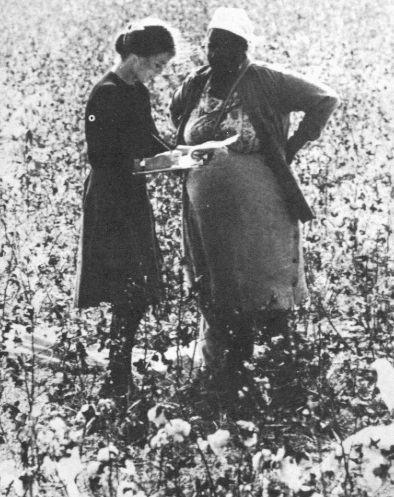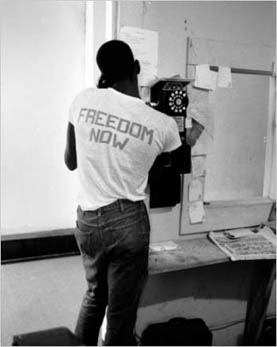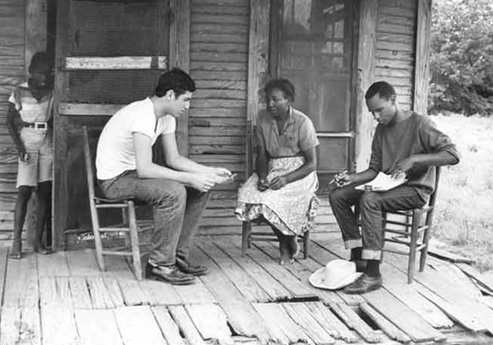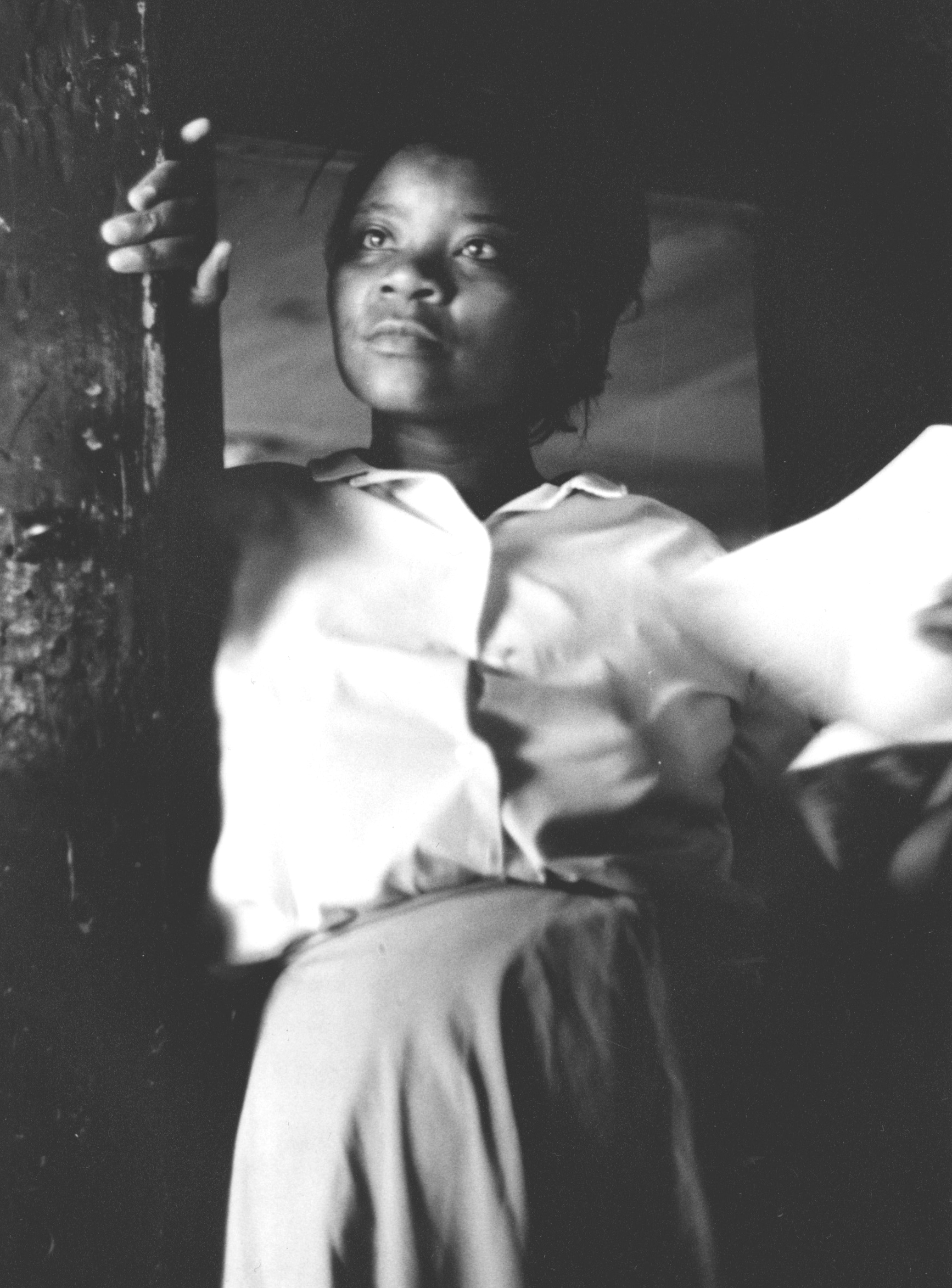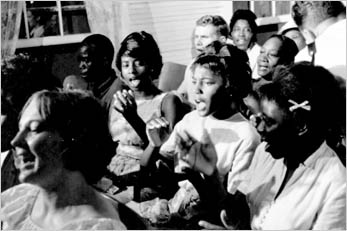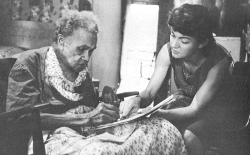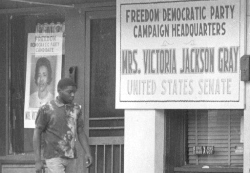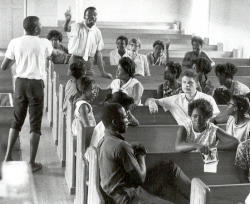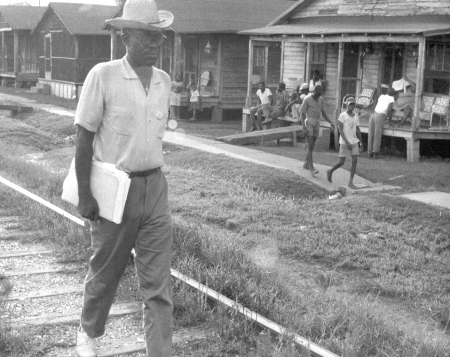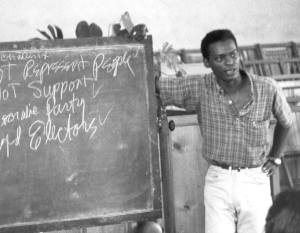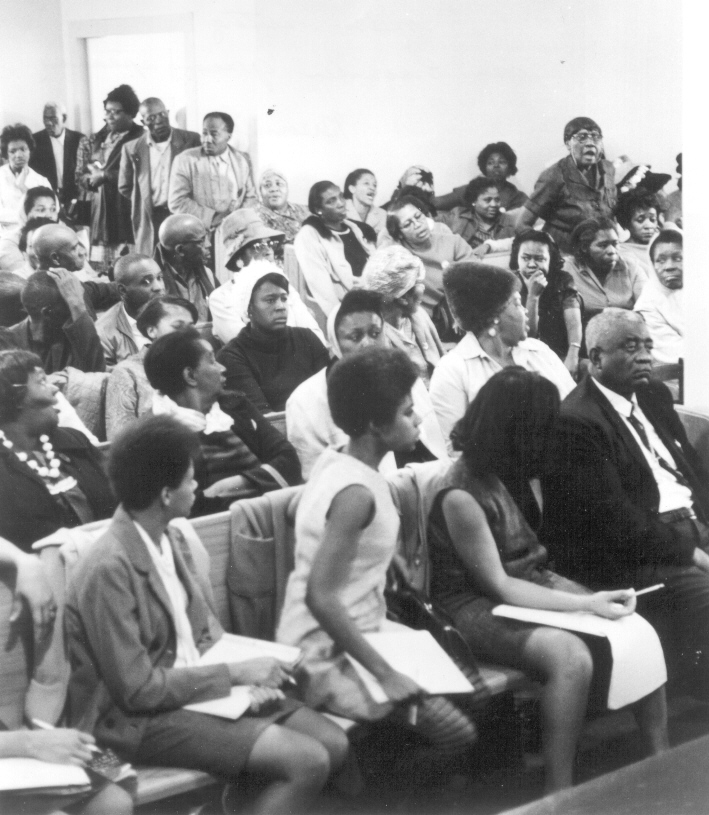 Mass meeting, Greenville MS. Mrs. Snowden Jones speaking from the floor.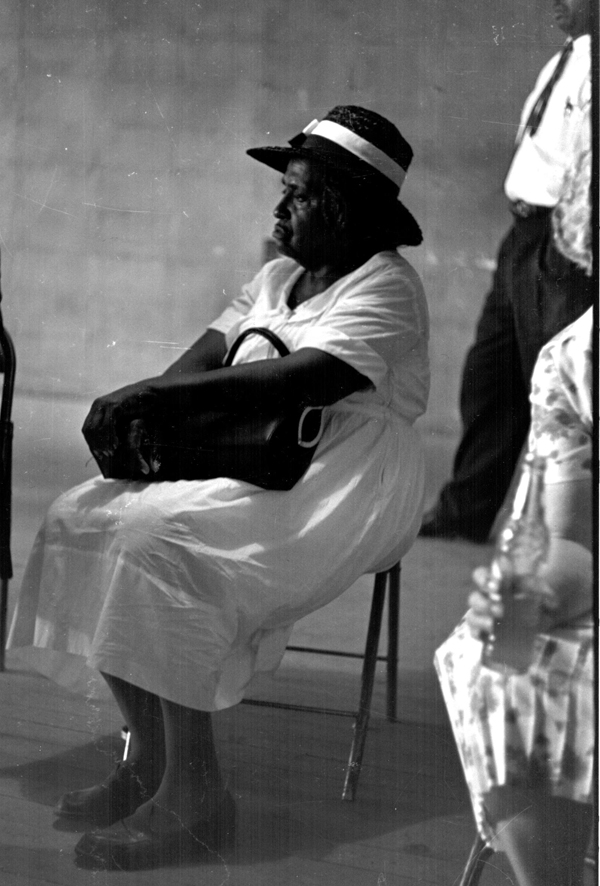 Holmes County Movement leader Edith Quinn.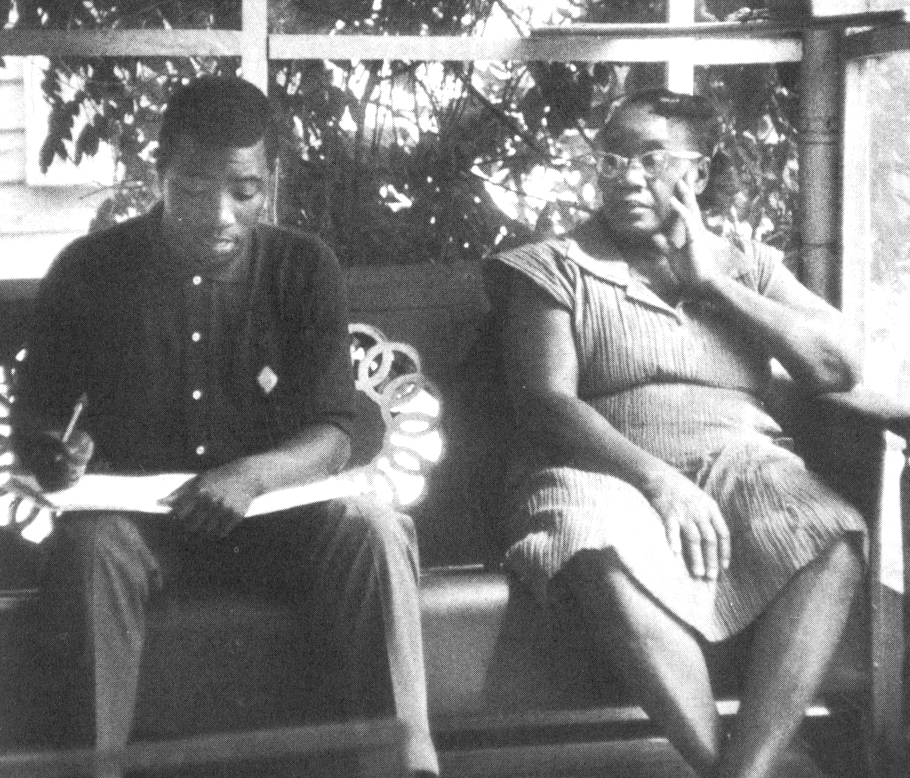 Registering a new member of the Freedom Democratic Party.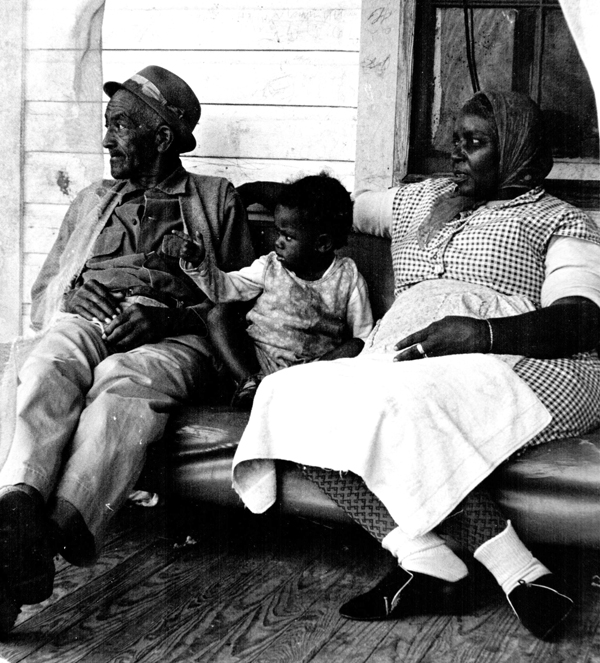 Holmes County activists Robert and Pecolia Head.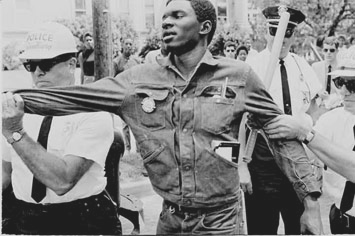 "Freedom Day" in Greenwood, MS.
111 arrested including organizer Monroe Sharp.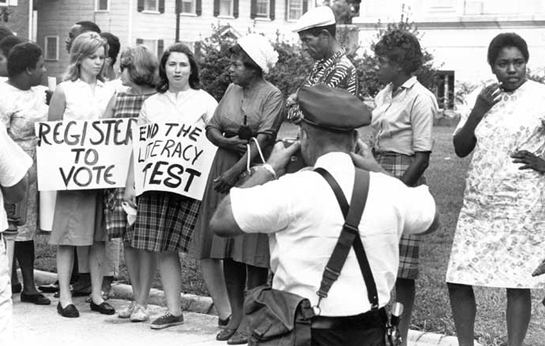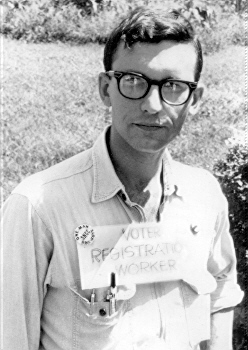 "Freedom Day" in Holly Springs MS. The paper pinned to my shirt says "Voter Registration Worker." Arrested & charged with "Carrying a placard." Five days in jail before getting out on bail.
— Frank Cieciorka.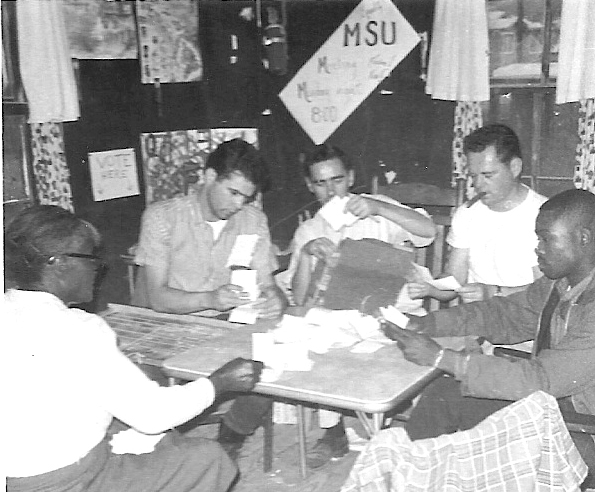 Counting MFDP "Freedom" ballots, Shaw MS. November, 1964. "MSU" (on the wall) is for Mississippi Student Union.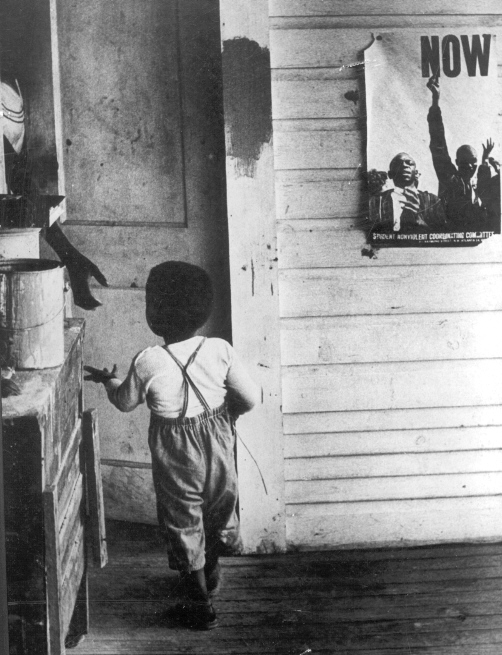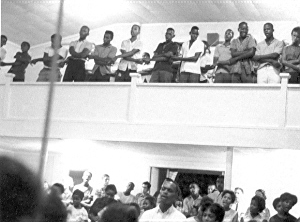 We shall overcome, someday...
At the end of every mass-meeting we stand, link hands, and sing "We Shall Overcome" while swaying gently from side to side.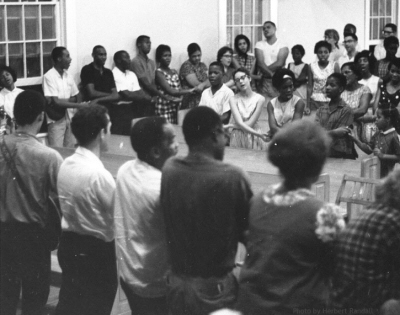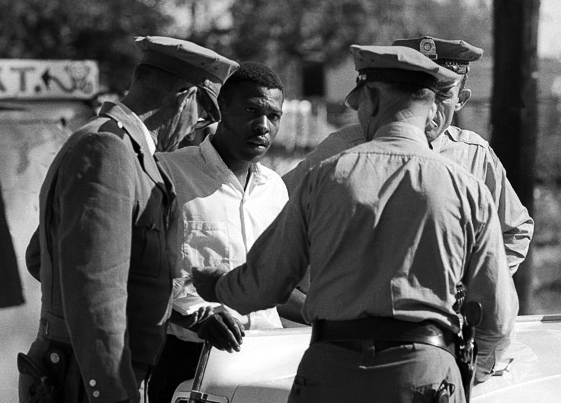 SNCC/MFDP organizer Willie James Shaw who had been encouraging Blacks to vote is placed under arrest in Belzoni MS for the crime of parking too close to a fire hydrant.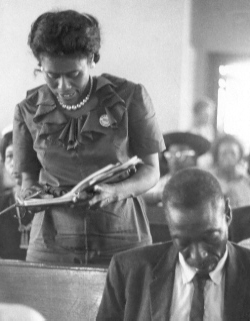 In preparation for the Challenge to the Democratic Party, the MFDP is built from the grassroots up with precinct, district, and state meetings such as this one in Palmers Crossing, MS, 1964.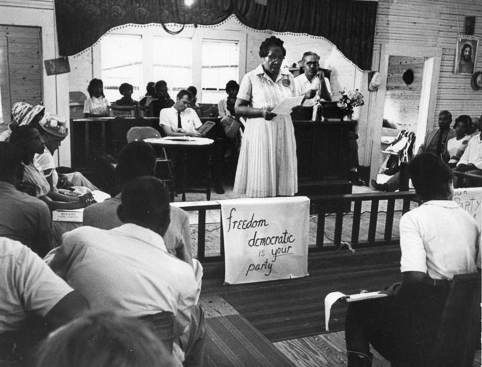 Mileston MS Teacher, Daisy Lewis, secty of SCLC & MFDP addressing precinct representatives in Good Hope Baptist church to elect delegates to the state convention in Jackson.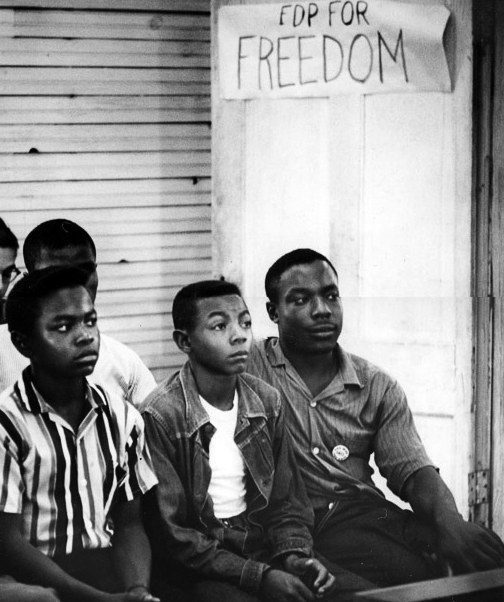 Mileston MFDP representatives, James Square, Eddie Carthan, Clemen "Rat" Lacy.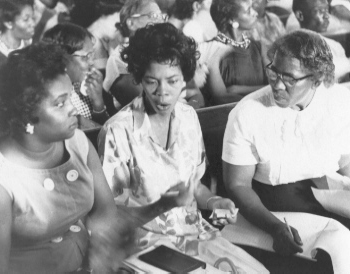 MFDP 5th Congressional District caucus. Local leaders (left to right) Marie Blalock, Peggy Jean Connor, Vassie Patton.
The caucus completed, MFDP delegates, COFO staff, and Freedom Summer volunteers prepare for the Challenge in Atlantic City with high hopes and firm commitment.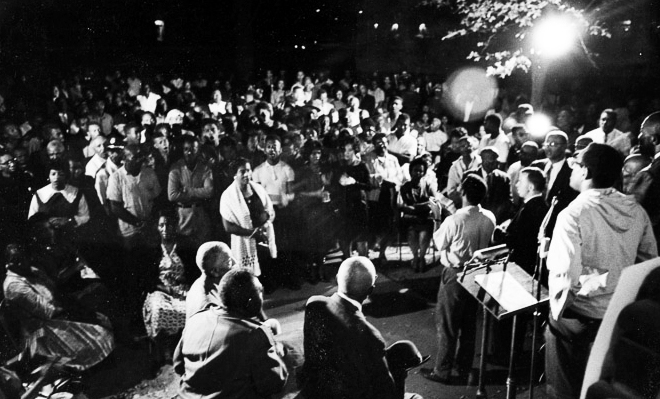 MFDP rally in Jackson MS.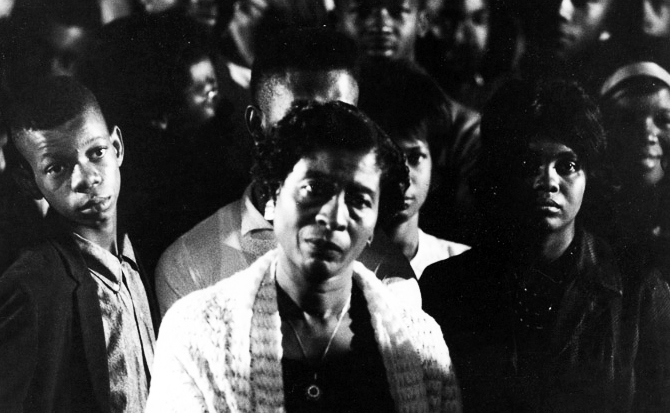 Jackson MS MFDP rally.
MFDP state convention, Jackson.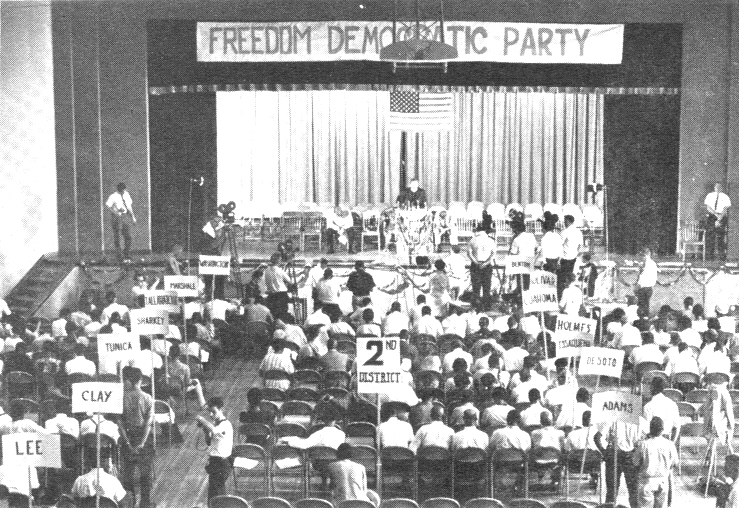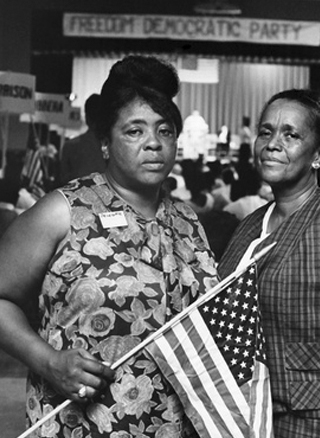 Fannie Lou Hamer & Ella Baker at MFDP Convention.
Fannie Lou Hamer and Aaron Henry testify about the systematic denial of voting rights in Mississippi before the Credentials Committee at the Democratic National Party Convention in Atlantic City, 1964.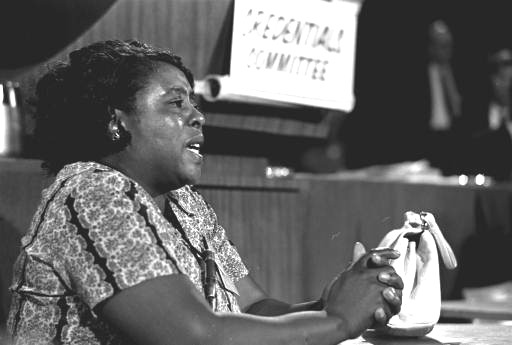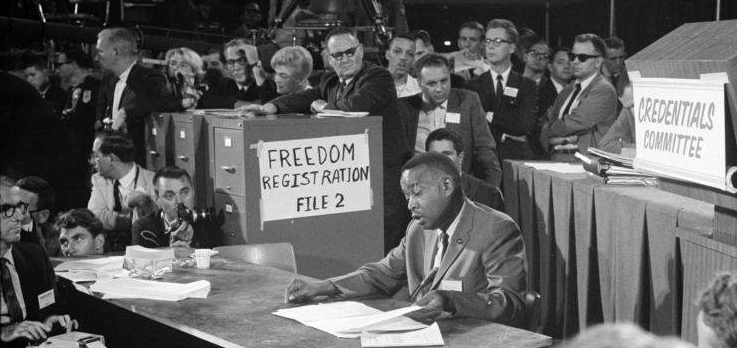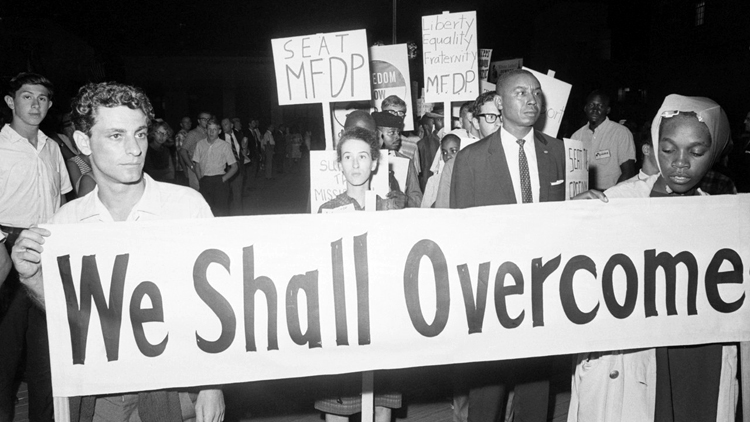 Marching in Support of Seating the MFDP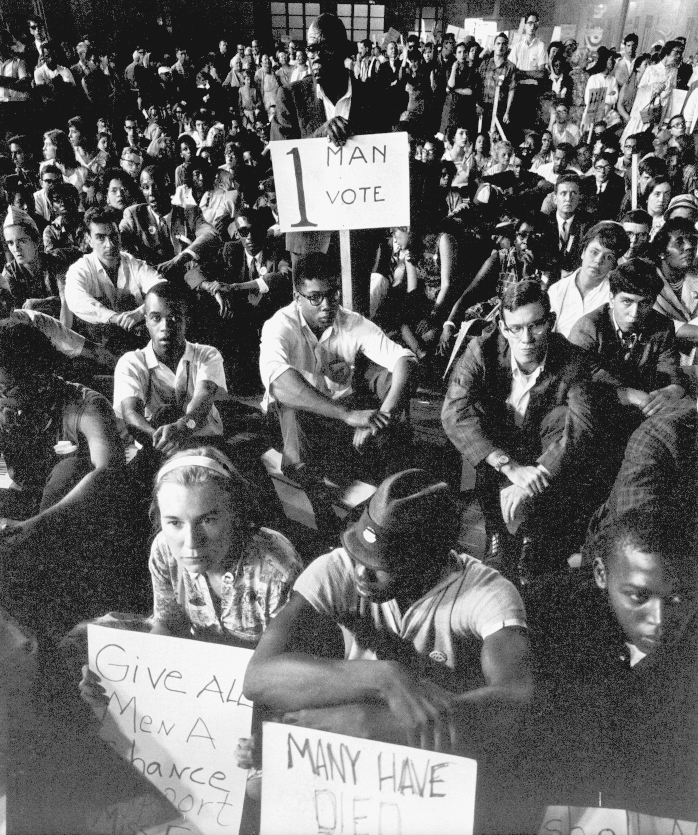 Atlantic City boardwalk, August 1964. Vigil in support of the MFDP challenge to the Democratic Convention.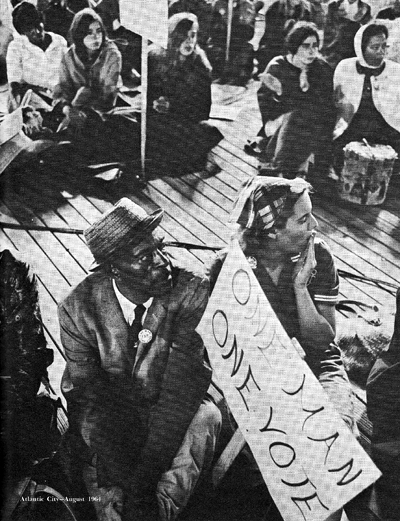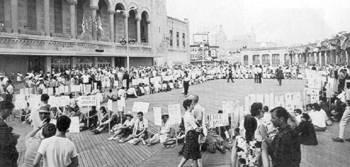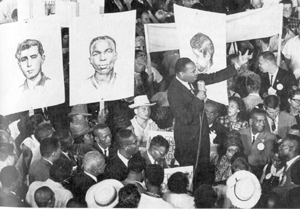 Dr. King addressing MFDP rally outside convention hall.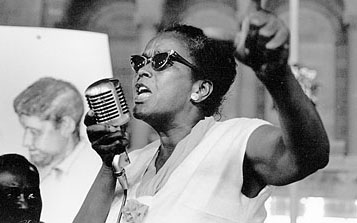 Ella Baker inspiring MFDP supporters.
Hattiesburg MFDP leader Victoria Gray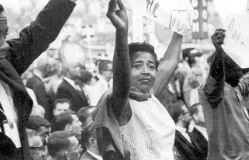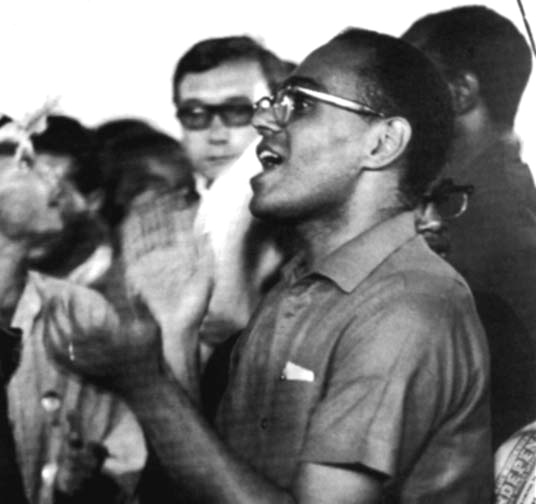 Bob Moses, Atlantic City, 1964.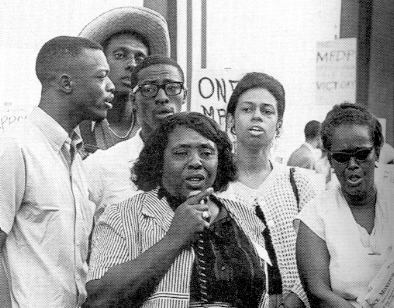 Fannie Lou Hamer singing at MFD boardwalk rally. From left — Emory Harris, Stokely Carmichael (Kwame Ture) in hat, Sam Block, Eleanor Holmes, Ella Baker.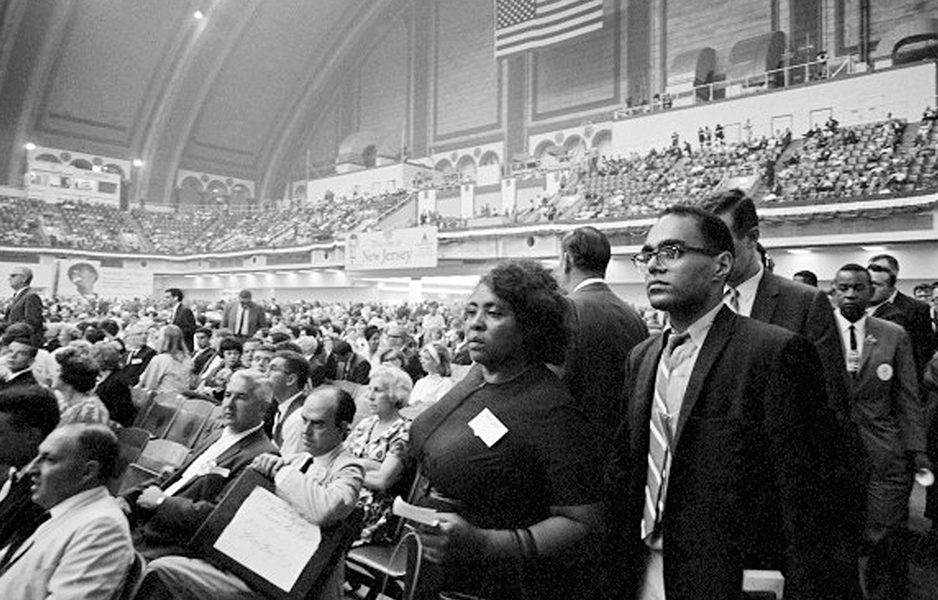 Mrs. Hamer & Bob Moses on the convention floor.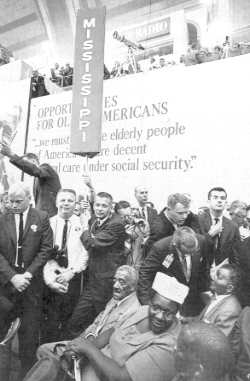 As far as I'm concerned, this was the turning point of the civil rights movement. I'm absolutely convinced of that. Until then, despite every setback and disappointment and obstacle we had faced over the years, the belief still prevailed that the system would work, the system would listen, the system would respond. Now, for the first time, we had made our way to the very center of the system. We had played by the rules, done everything we were supposed to do, had played the game exactly as required, had arrived at the doorstep and found the door slammed in our face.
— John Lewis, Walking With the Wind.
MFDP delegates occupying the Mississippi seats, Democratic Convention, Atlantic City, 1964
While Freedom Summer in Mississippi got most of the attention, the Congress of Racial Equality (CORE) was simultaneously running similar summer programs in both Louisiana and Florida.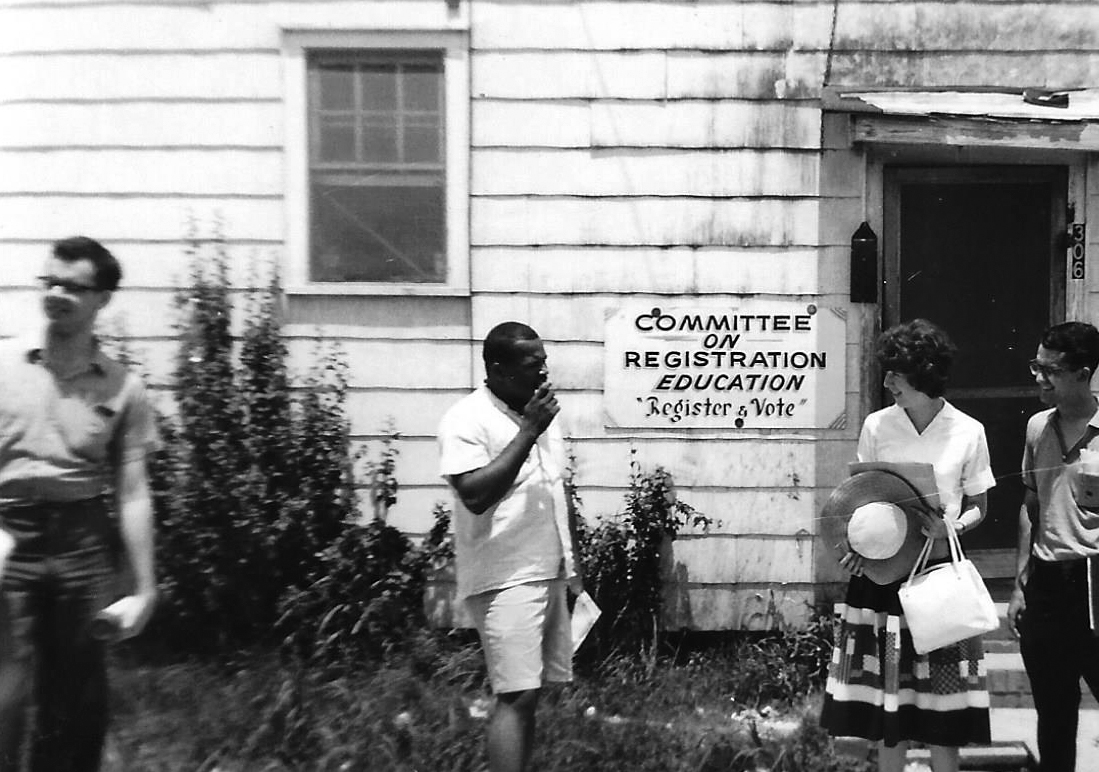 CORE offices Plaquimines Louisiana. CORE leader Spiver Gordon center with unidentified summer volunteers.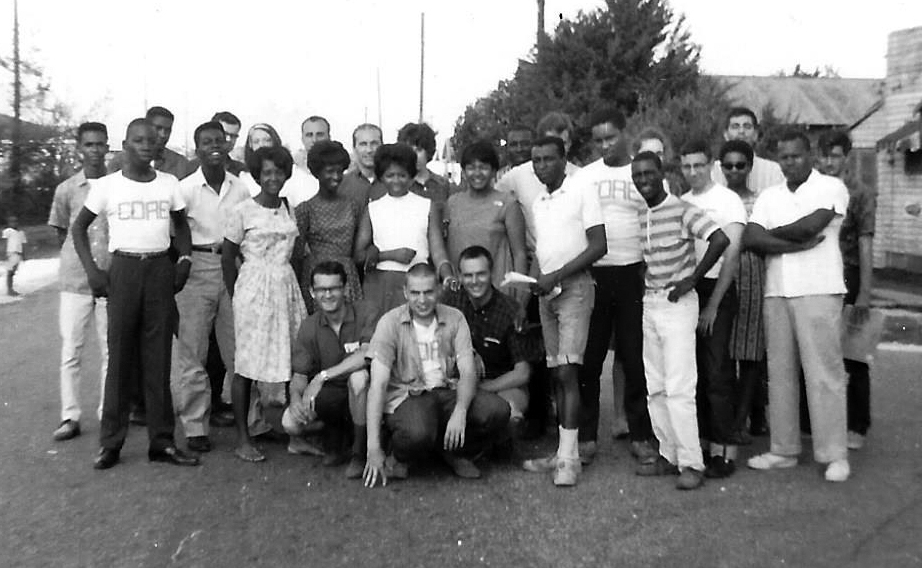 Volunteers and CORE staff during training center in Plaquimines. Among them, Freddie Tolliver, Cathy Patterson, Ruthie Wells, Jim Yates, Dave Kramer, Gloria Davis, Cathy (Fatima) Cortez, Danny Mitchell, Fred Brooks, Sharon Burger, Mike Lesser, Judy Rollins, Spiver Gordon, and Bob Weaver.
Jackson's Nightclub, across the the CORE office in Plaquemines where summer volunteers ate and enjoyed the music after dark.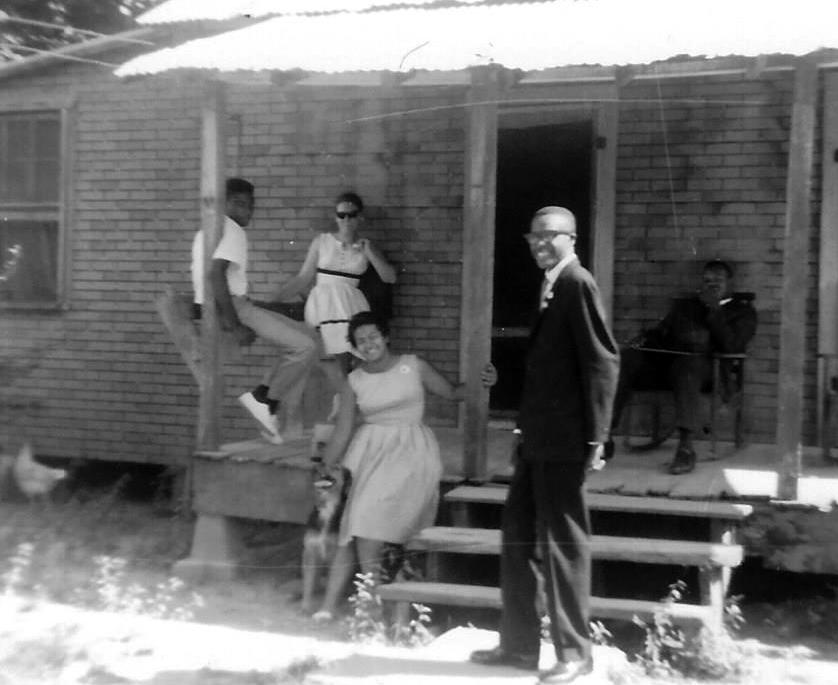 Caulfield home, Lettsworth, Pointe Coupee Parish. CORE project director Ronnie Moore, standing. Cathy (Fatima) Cortez sitting next to dog. Freddie Tolliver and Sharon Burger Townsend sitting on rail. Spiver Gordon in chair.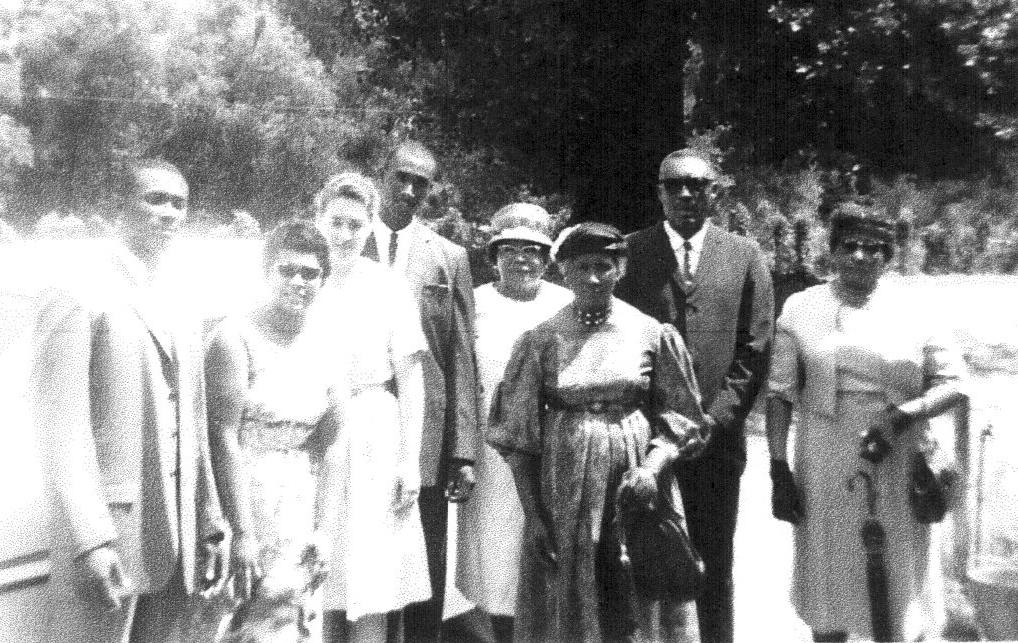 Pointe Coupee Parish. From left, activist Ernest Caulfield, volunteers Fatima Cortez, Sharon Burger, activist Joseph Caulfield and his aunt, mother, father and activist Sargeant Caulfield, and neighbor.
Copyrights © to these photographs belong to the photographers. Commercial use of these pictures is prohibited without the express written permission of the photographer. To identify the photographer (if known), simply let your cursor hover over the image to display the photographer's name, or view the image metadata.