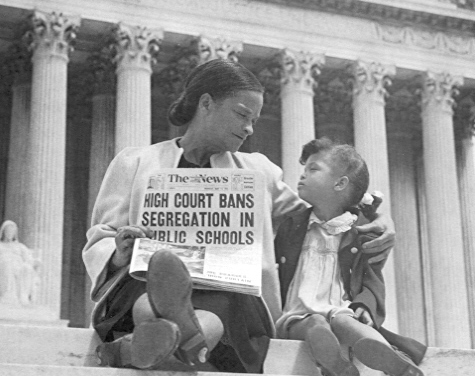 School Desegregation Articles
School Desegregation Articles From CRMVets History & Timeline
School Desegregation Articles by Freedom Movement Veterans
What Negroes Want Now, Walter White, NAACP. U.S. News & World Report, 1954.
Desegregation at Work: Progress and Problems, Henry Lee Moon. NAACP. Nation, 1954.
Desegregation in the Public Schools: Role of the NAACP, Roy Wilkins, NAACP. Social Problems, April, 1955.
Next Steps in the South, New South, Southern Regional Council. 1956
Robeson Urges Government Defend Constitution, Paul Robeson. September 23, 1957. Regarding school desegregation in Little Rock Arkansas.
A First Step Toward School Integration, Ann Holden, Nashville CORE, 1958.
For more information:
---
© Copyright
Webspinner: webmaster@crmvet.org
(Labor donated)