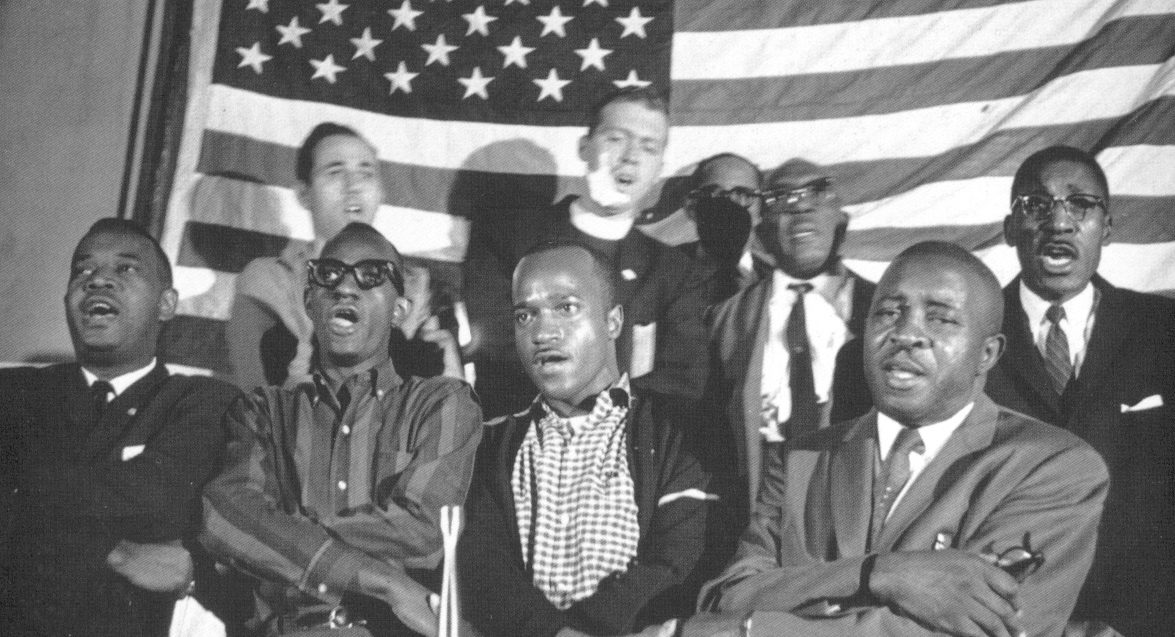 Rally for the Freedom Vote, Hinds County, Mississippi, 1963.
Front row from left: NAACP leader Aaron Henry, SNCC organizers
Sam Block and Willie Peacock.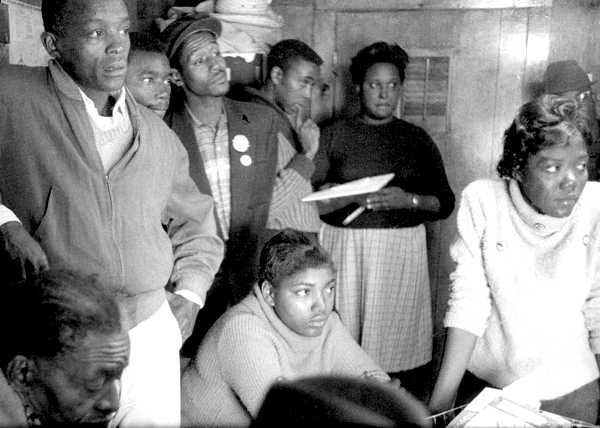 SNCC workers being briefed before entering dangerous Belzoni MS in the Fall of 1963 to organize the Freedom Ballot.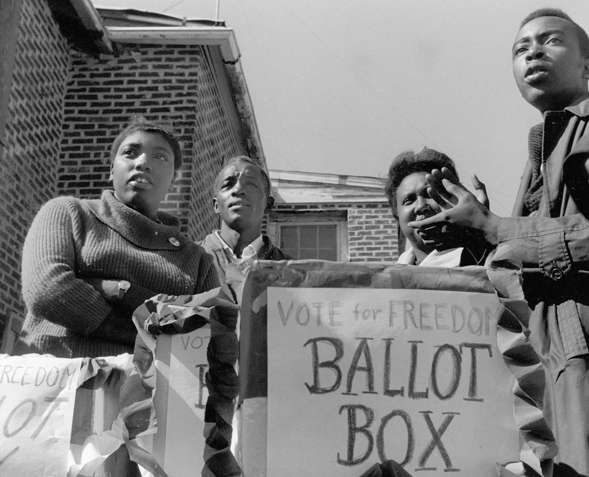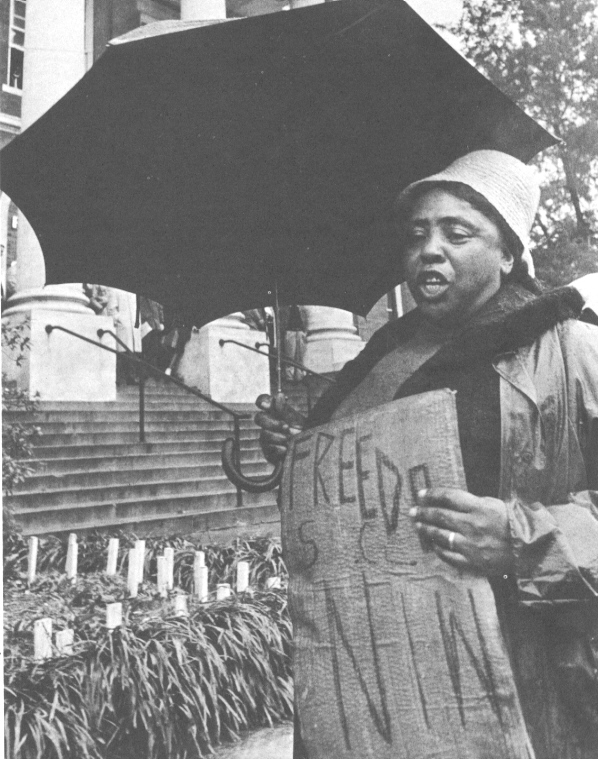 Freedom Day in
Hattiesburg, Mississippi.
Fannie Lou Hamer picketing for
voting rights at the Forrest County courthouse,
1964.
Jackson, Mississippi, 1964.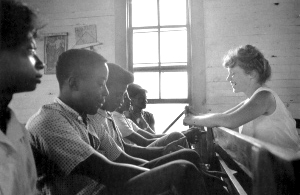 Freedom school teacher Edie Black and class, Mississippi, 1964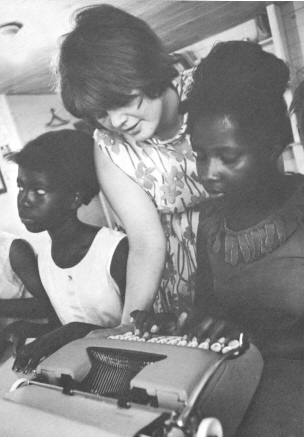 Freedom school typing class,
Mississippi, 1964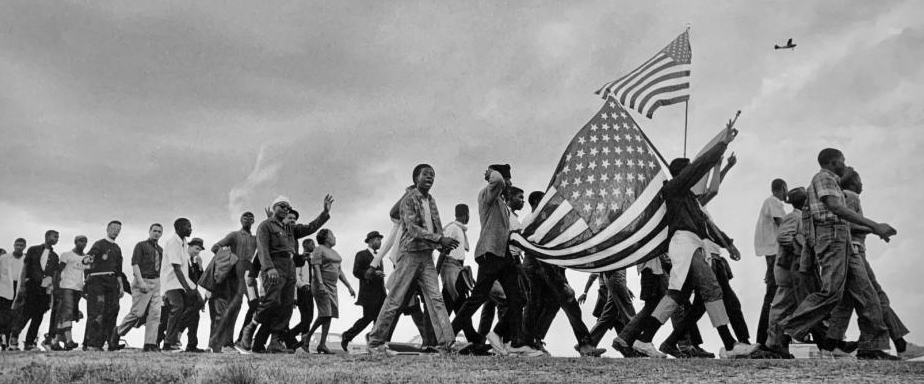 The Selma to Montgomery March
Alabama, 1965.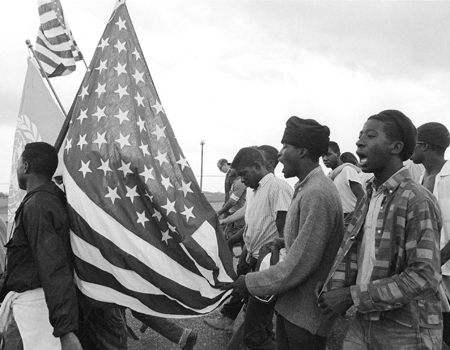 Lowndes Country, Alabama
The Selma to Montgomery March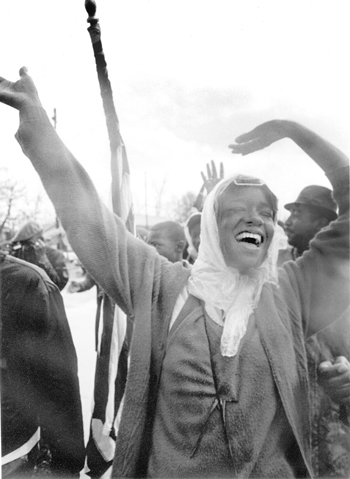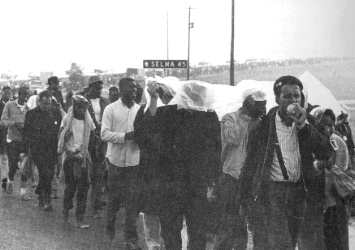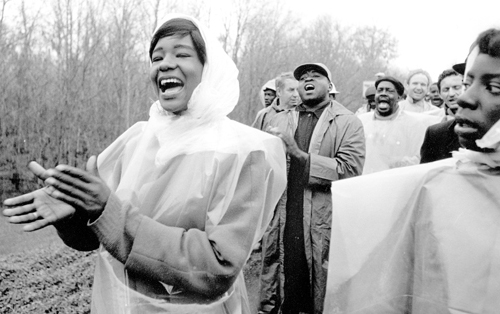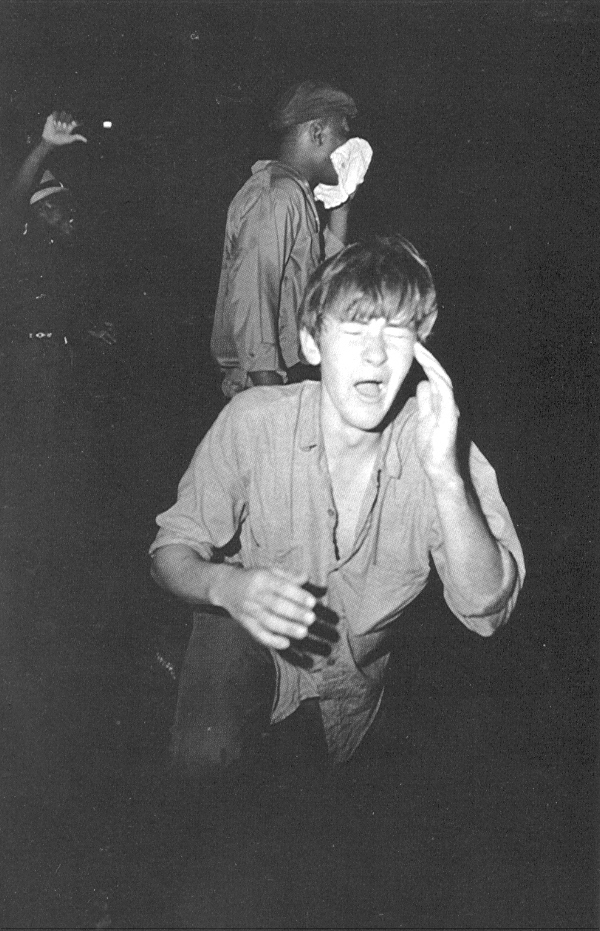 Canton Mississippi, 1966.
The Meredith March Against Fear is
attacked and tear-gassed by state troopers.

Guarding the Freedom House at night.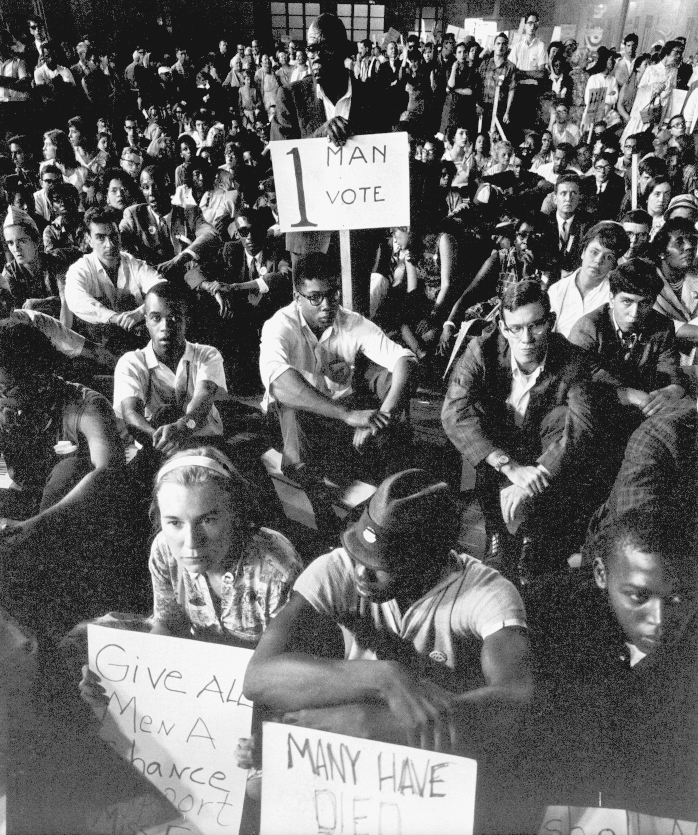 Atlantic City boardwalk, August 1964. Vigil in support of the MFDP challenge to the Democratic Convention.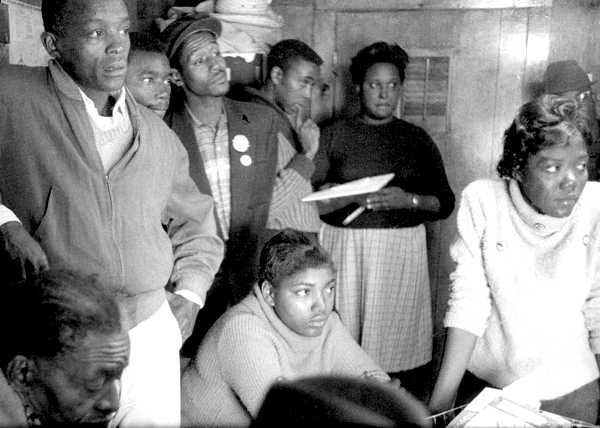 SNCC workers meeting before entering dangerous Belzoni MS.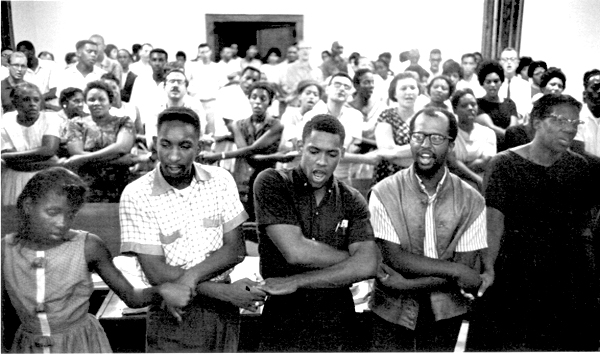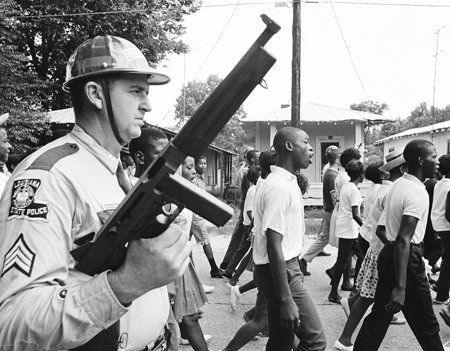 Freedom march from Bogalusa to Baton Rouge.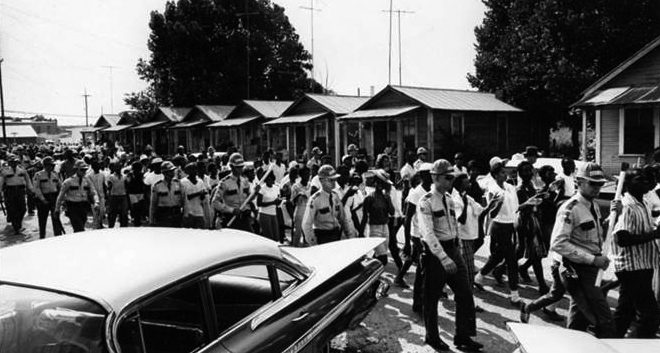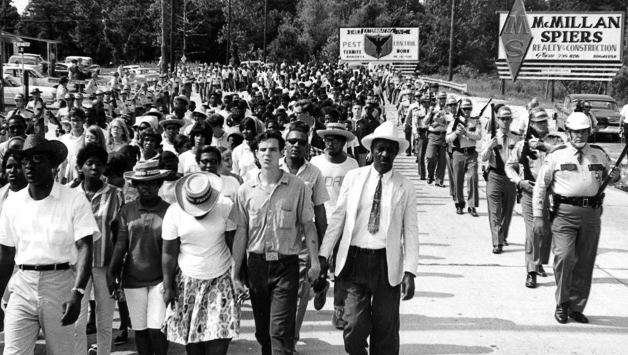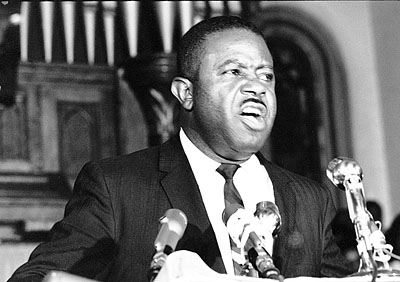 Rev. Ralph David Abernathy, SCLC.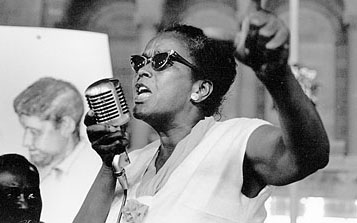 Ella Baker, SNCC
Victoria Jackson Gray, SNCC & MFDP.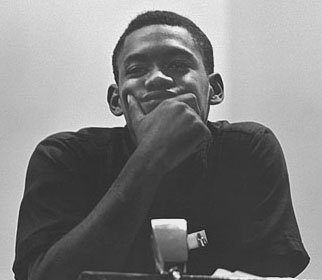 Curtis (Hayes) Muhammad, SNCC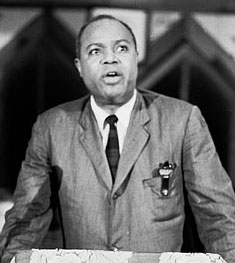 James Farmer, CORE.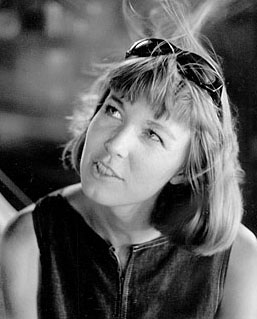 Casey Hayden, SNCC.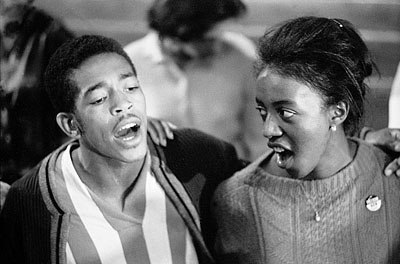 Hollis Watkins & Arvenna Adams, SNCC.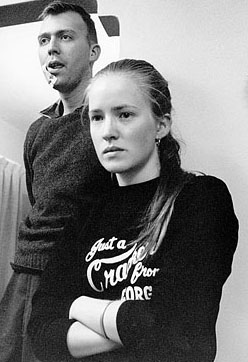 Ed King & Joan Trumpauer.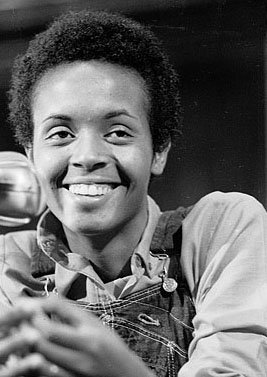 Joyce Lader, SNCC.
Betty Poole, SNCC.
Mendy Samstein, SNCC.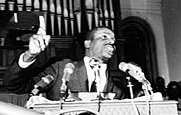 Rev. Fred Shuttlesworth, SCLC.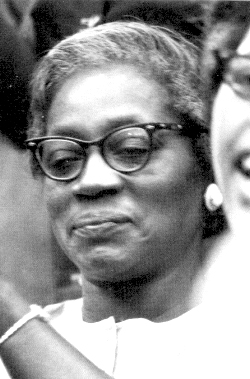 Mrs. Annie Devine, COFO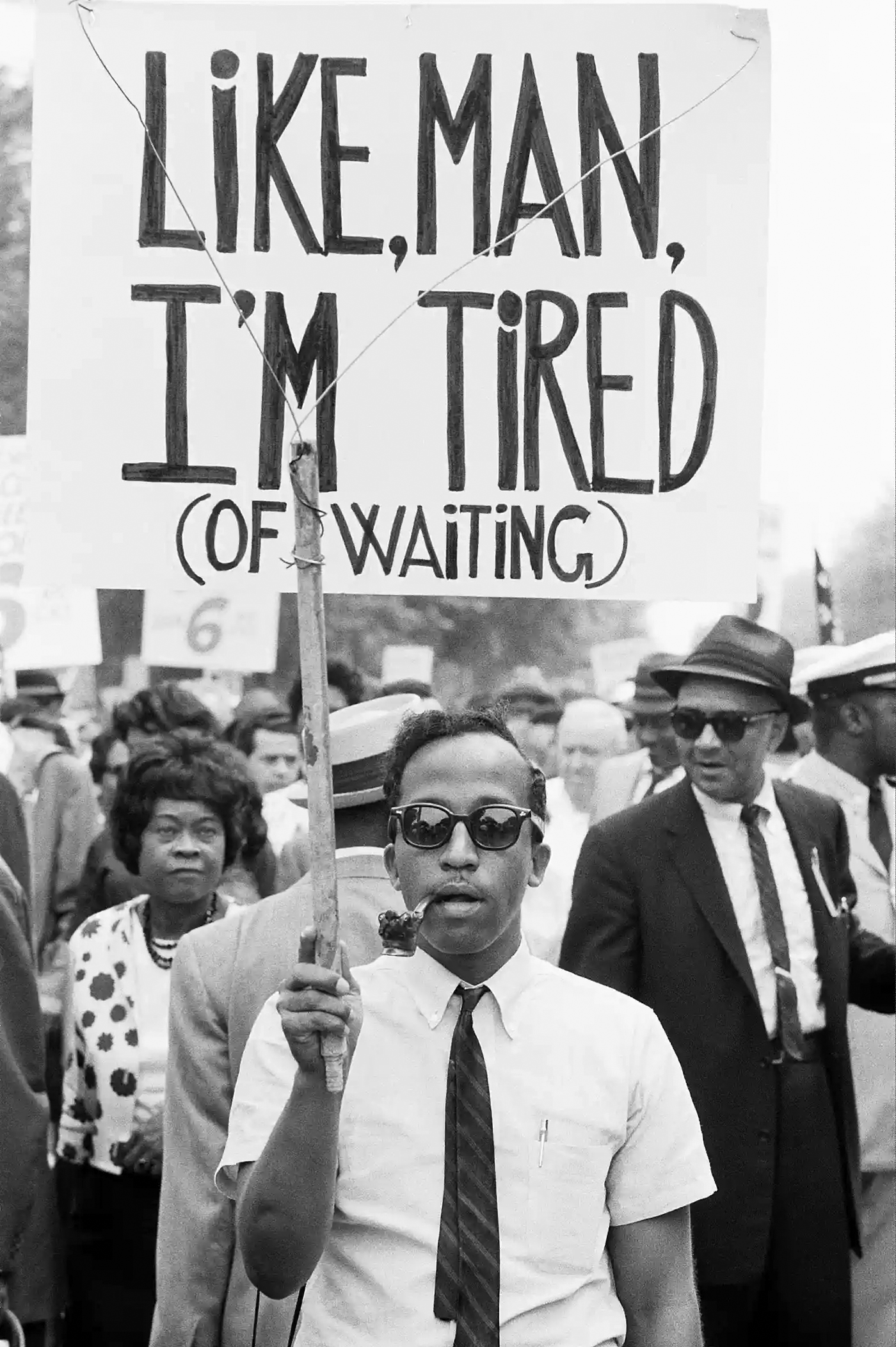 March on Washington, August 28, 1963
16th Street Baptist Church in Birmingham AL after the bombing.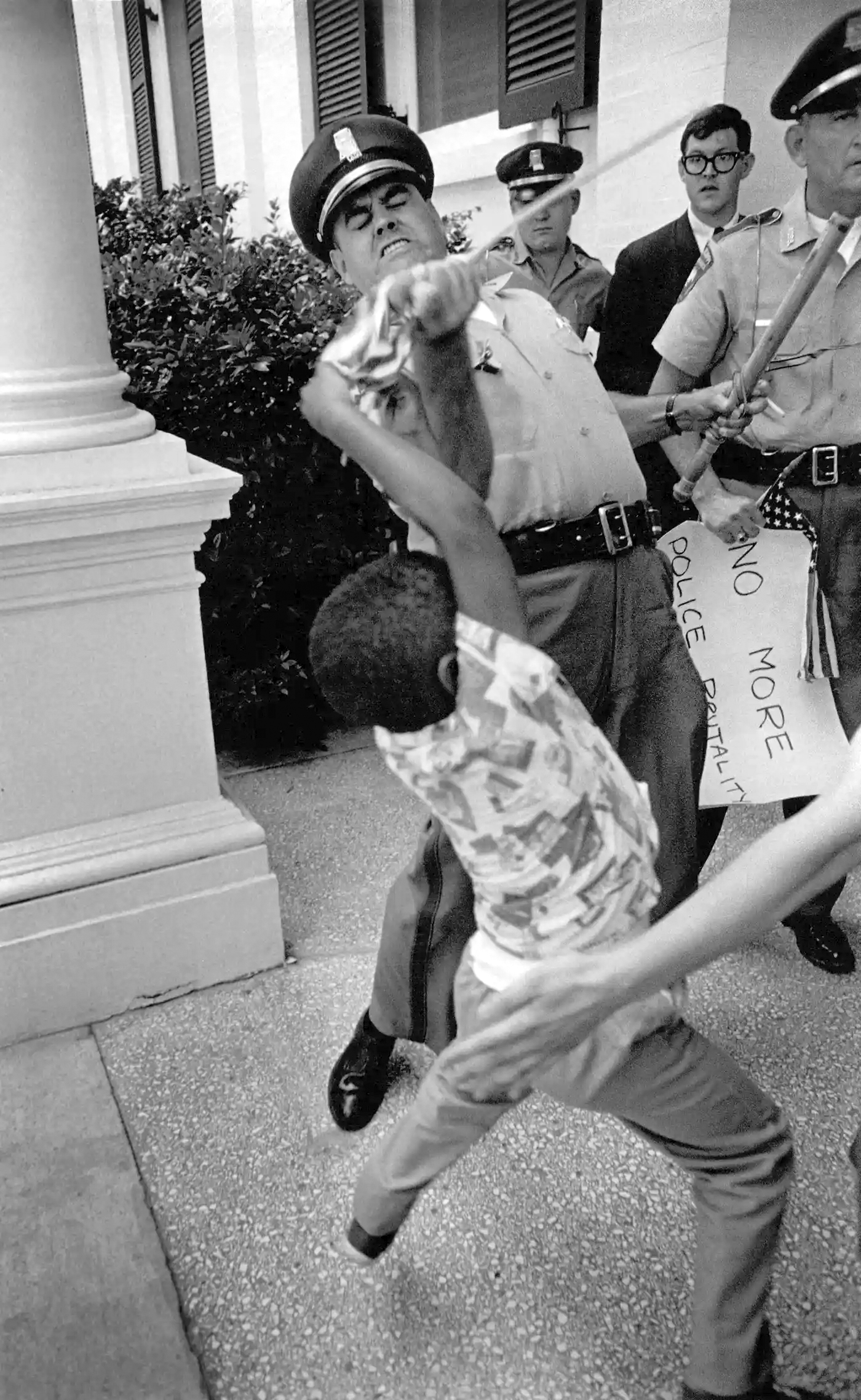 Jackson, MS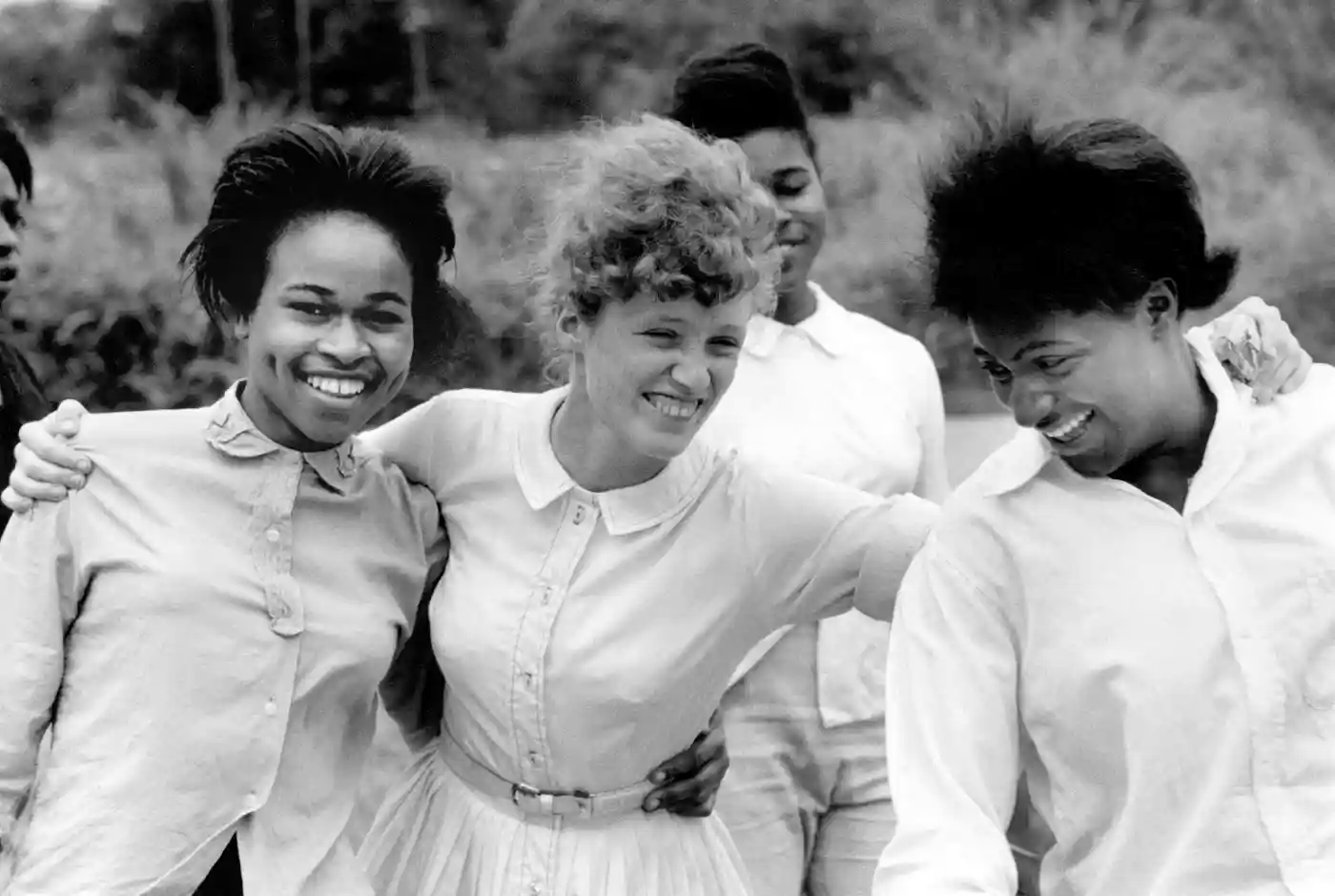 Freedom School teacher Edie Black with her students at a Freedom School in Mileston, a community of black farmers in the Mississippi delta, August 1964.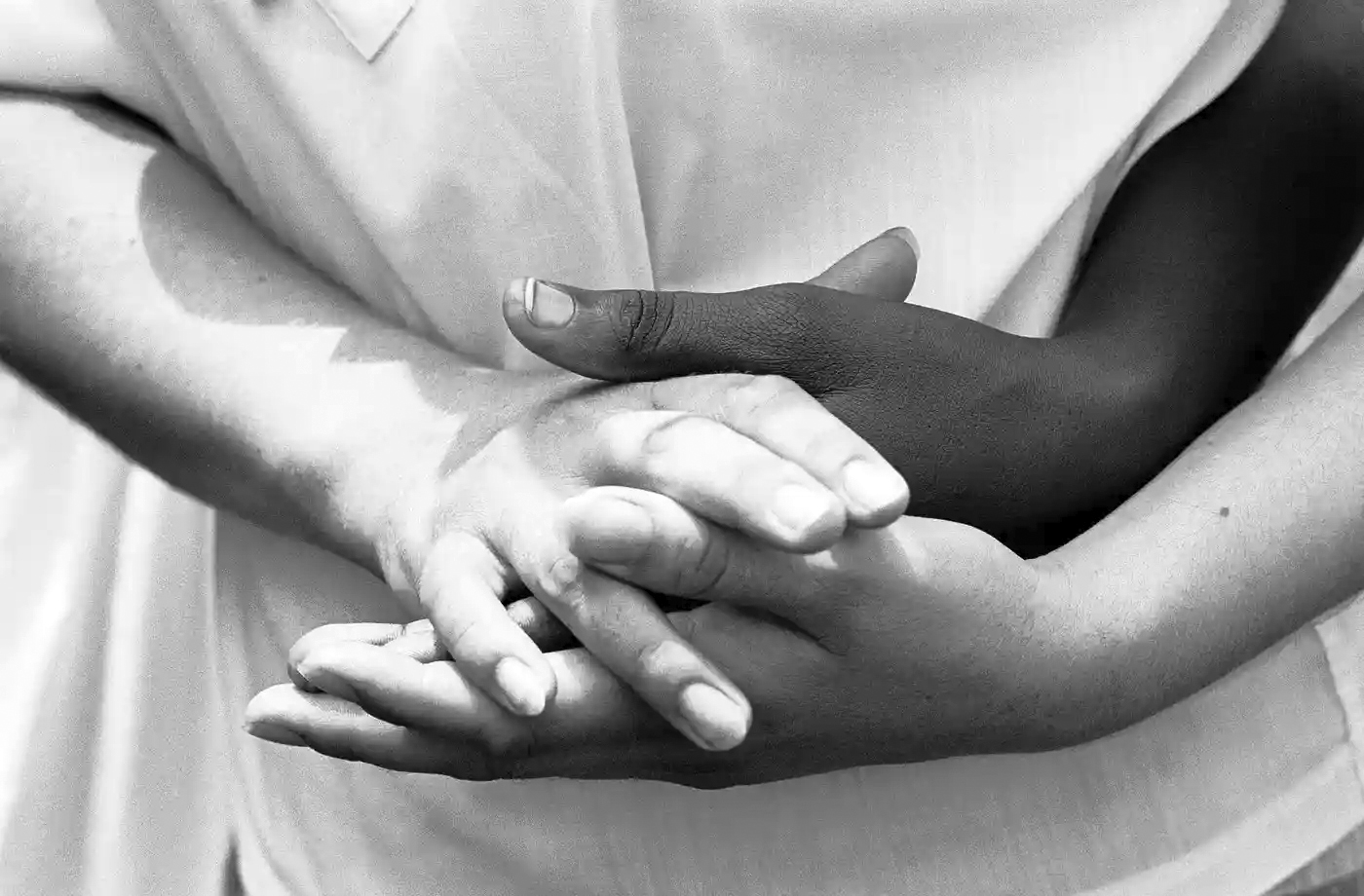 Freedom Summer volunteer clasps hands with a
Freedom School student in Valley View, MS.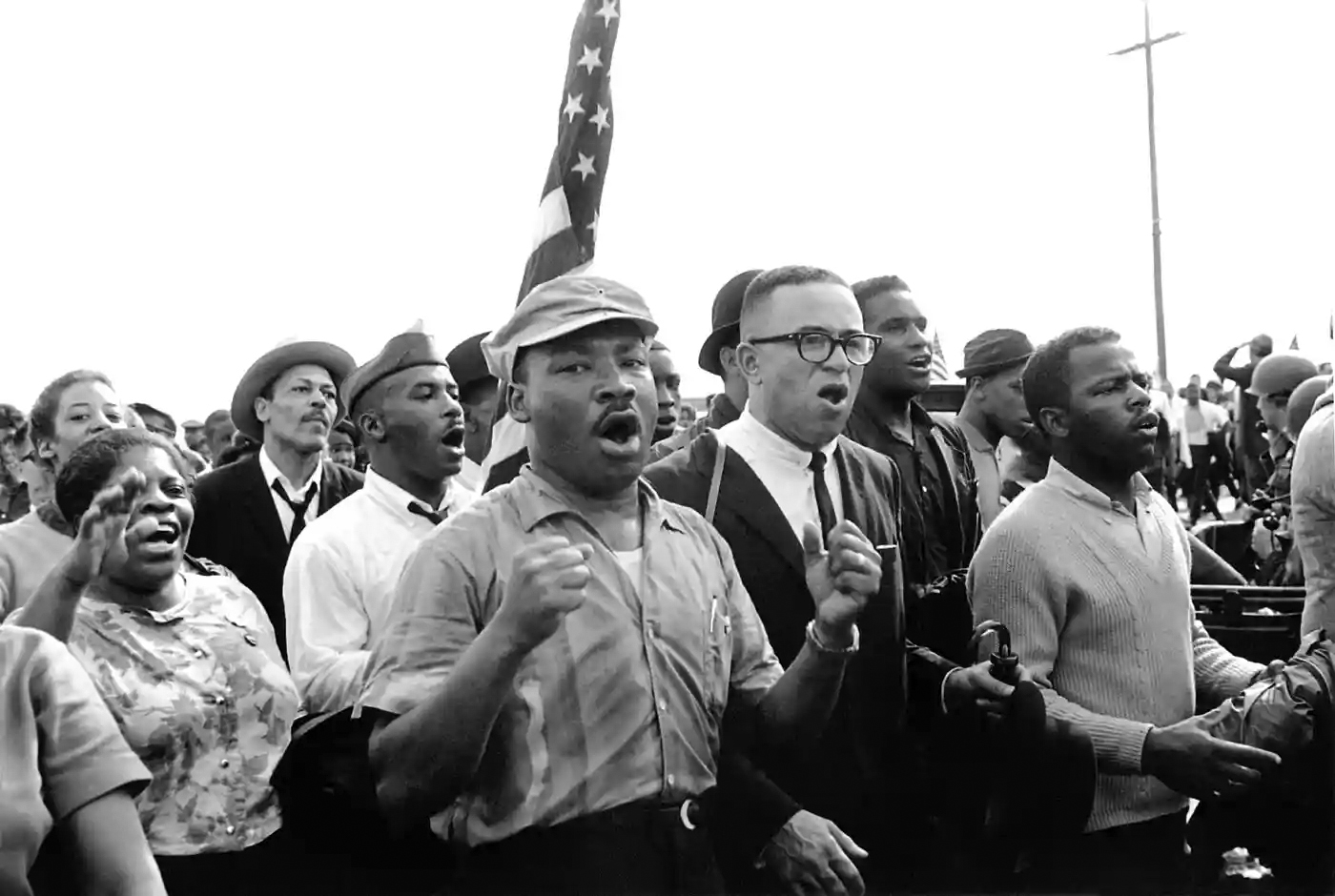 Martin Luther King (center) on the March to Montgomery, John Lewis at right.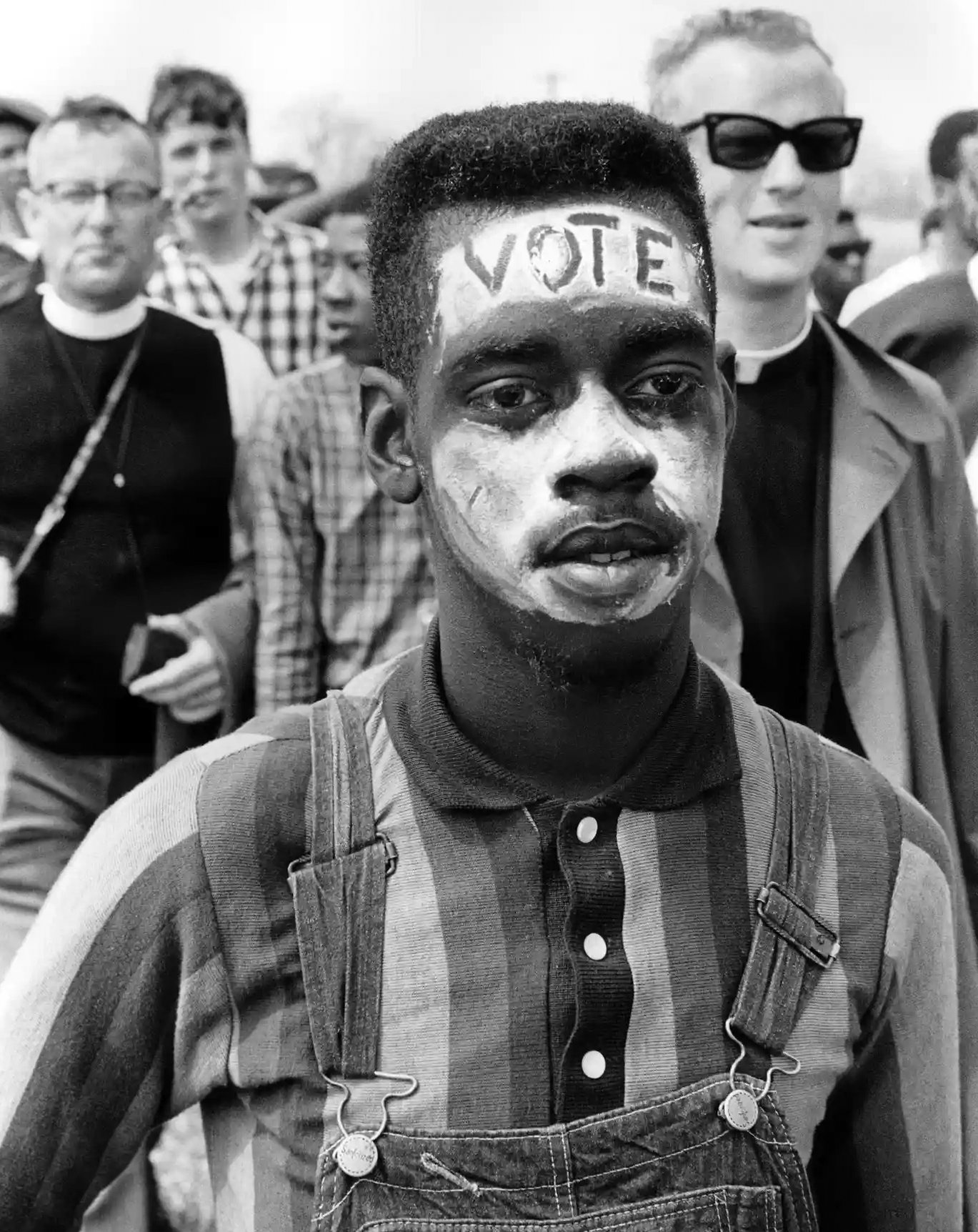 Bobby Simmons on the March to Montgomery.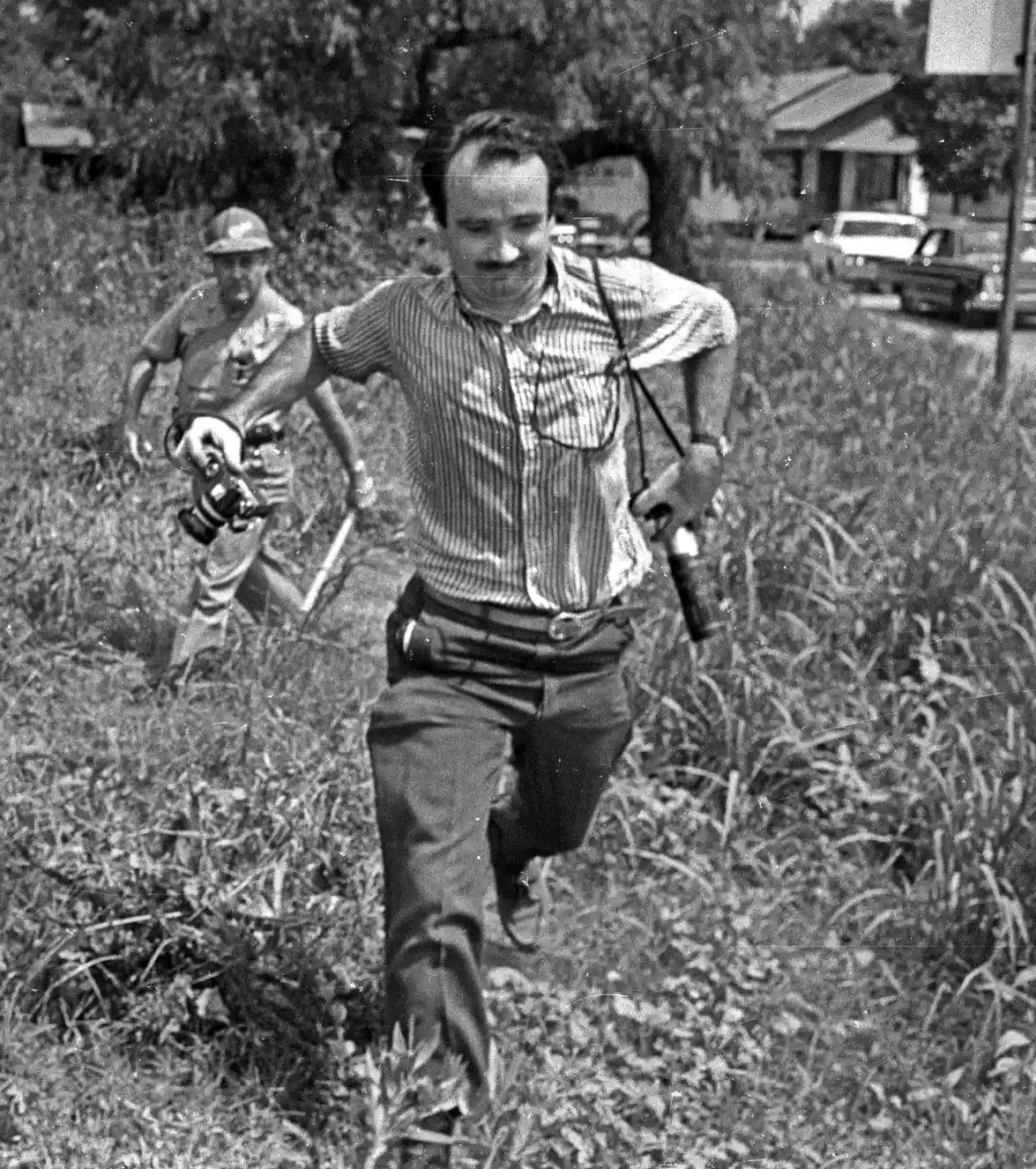 Matt Herron evading deputy sheriff, date & location unknown.